Brady's Barrel-Aged Coffee tasting
Thu 21st October 2021
|
6 pm
|
Sorrel & Eve, Market Square, Wicklow Town - In Person Event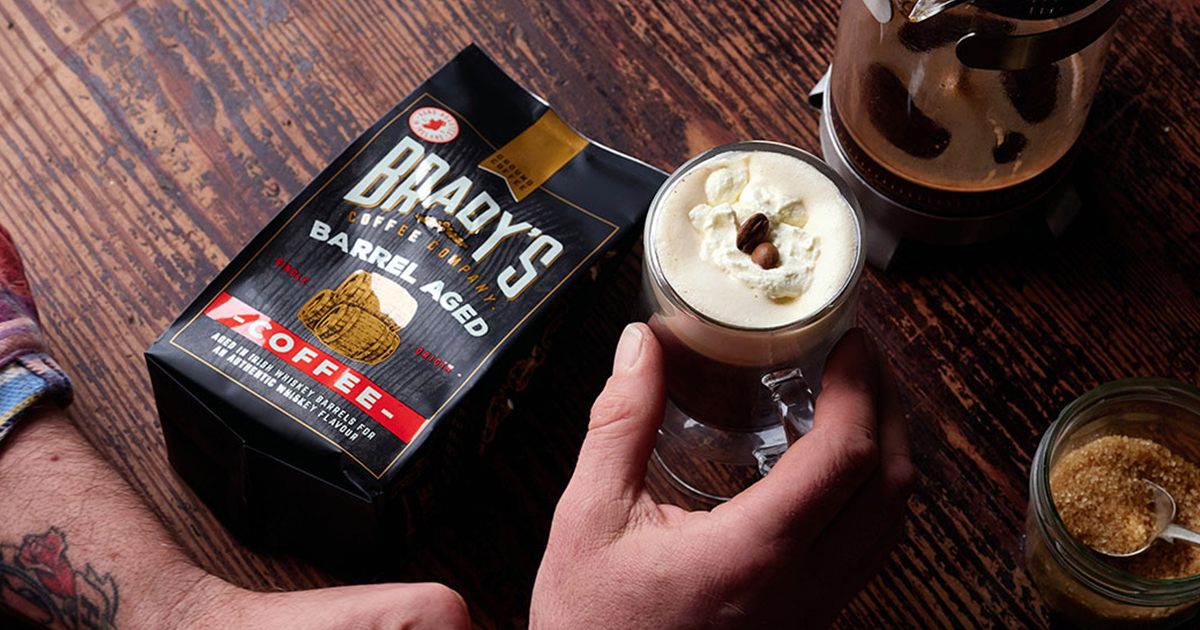 Free tasting of Brady's Barrel-Aged Coffee Whiskey Coffee as part of the Wicklow Naturally Extravaganza on the night of the 21st of October.
About Brady's Barrel-Aged Coffee
Brady's have spent years trying to perfect the very best Virgin Irish Coffee they could and think they've managed it! They take unroasted green coffee beans, age them in the very best used Irish Whiskey barrels for up to 6 months (the barrels are rolled, by hand, every couple of days to ensure the beans have contact with the charred oak). Their Head Roaster then roasts the aged-coffee to produce an incredibly smooth coffee with a sweet whiskey finish. All alcohol is removed during the roasting process, but not the complex whiskey and coffee flavours. It makes an amazing virgin Irish coffee, or the perfect base for a real one!
Read more about Brady's Coffee Company here.