Fly Agaric – The Folklore, Mystique & Magic of this Toadstool
Sat 05th November 2022
|
12 noon to 5 pm
|
To be confirmed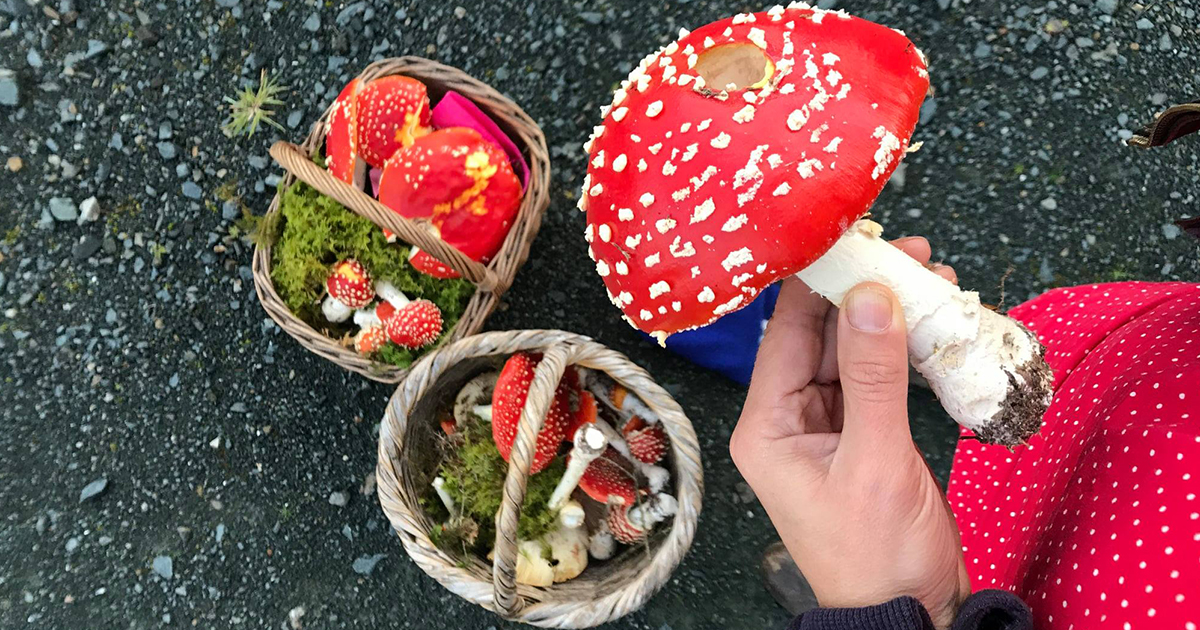 Learn about edible, toxic and medicinal wild fungi including the hunt for the alluring Fly Agaric Amanita muscaria. This mushroom is powerful and all of these things: edible, toxic, medicinal, entheogenic and more.
About Courtney Tyler
Courtney Tyler is a force to be reckoned with when it comes to making the most out of our natural surroundings here in the Garden of Ireland. She is the owner of Hips and Haws Wildcrafts which is based in the Wicklow mountains – a project which is all about wild foods, slow foods, food and drinks fermentation, folk herbalism, green living, wildcrafting, and foraging.
Read more about Hip and Haws Wildcrafts here.