Móinéir Winery Tour and Berry Wine Tasting, with Wicklow Cheese & Chocolate Pairings, Guided by Winemaker & Co-Founder – Oct 22nd at 2 pm
Sat 22nd October 2022
|
2 pm
|
Unit 8, Newtown Business and Enterprise Centre, Newtownmountkennedy, Co. Wicklow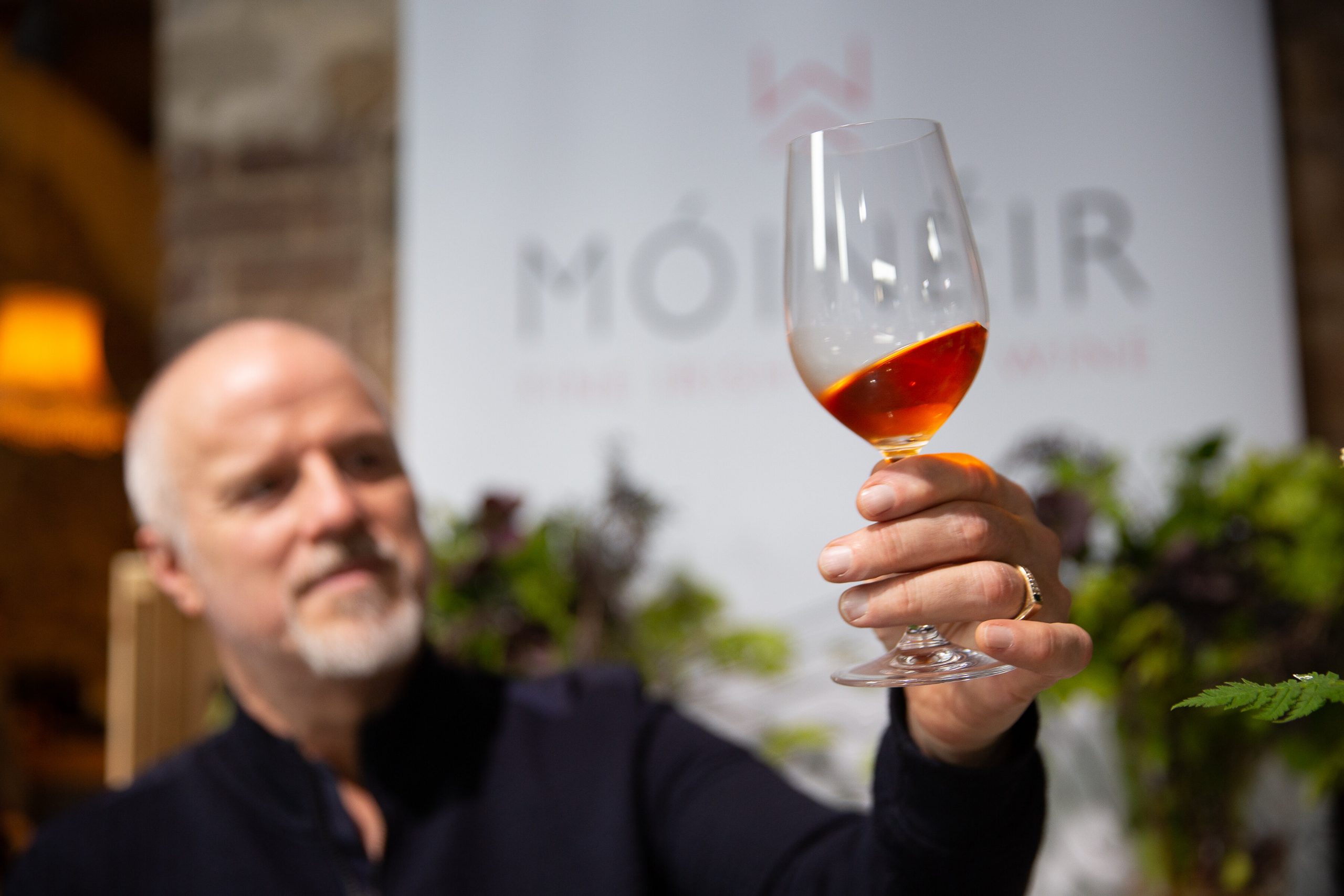 Meet Brett, our co-founder and winemaker, who has featured on Nationwide, Ireland AM, and RTÉ One (the list goes on!), and allow him to sweep you away into the world of Móinéir! Described by wine critics, top sommeliers, and Michelin star chefs as 'stunning', 'beautifully crafted', 'surprising and sophisticated', the wines appear on the menus of some of Ireland's Michelin Star restaurants, luxury destinations and speciality retailers.
Served as aperitifs, with main courses, or after dinner, they can be enjoyed in so many wonderful ways. The wine tasting takes place in our tasting room overlooking the vats of wine. There you'll taste and savour our Award Winning and mouthwatering, Móinéir Irish Strawberry, Blackberry and Raspberry Wines. You'll experience the unique characteristics of each wine and understand how they differ from each other, and from all other wines on the market. Having tasted each wine for the first time you'll then taste them again, but this time paired with Wicklow cheeses or chocolate. The food pairings are selected to complement the unique characteristics of the three wines while being wonderfully delicious in their own right.
When you visit, Brett, our fabulous co-founder and winemaker will guide you on your personalised tour around the winery (please note you'll be visiting a working winery where the wines are made, rather than a vineyard or farm). As shown on Neven's Irish Food Trails and Nationwide with Mary Kennedy, you'll see where the wines are made, learn about how they're made, and understand the care that goes into making small batches of these rare and unique wines, hand-crafted from locally grown strawberries, blackberries and raspberries. Depending on the time of year you may see a fermentation underway, and experience the fabulous colours, amazing aromas and surprising sounds of the fermenting berry juices!
You'll learn what happens in the year between the initial fermentation of the juices and the bottling of the finished wines. Brett will demonstrate how each bottle of wine is handmade and then individually hand bottled, corked, labelled, and uniquely numbered, reflecting the small batch from which it came. By the end of the tour and tasting, you'll walk away with a new appreciation of wine, wine tasting, food pairings and the dedication and passion that go into the whole process, from meadow to glass.
Awarded the TripAdvisor Travelers' Choice Award for 2022, Runner Up for the Best Food and Drink Experience at the travel2ireland Awards, that took place in Nov '21, and featured in Lonely Planet's Experience Ireland 2022 hardcopy! Use code 'OCTFEAST' at checkout for 10% off your booking, in celebration!
Tickets are €25.00 and can be booked here.
Read more about Wicklow Way Wines here.