Mushroom Hunt at Killruddery House – Sunday, October 17th, 2021
Sun 17th October 2021
|
9:30 am
|
Killruddery House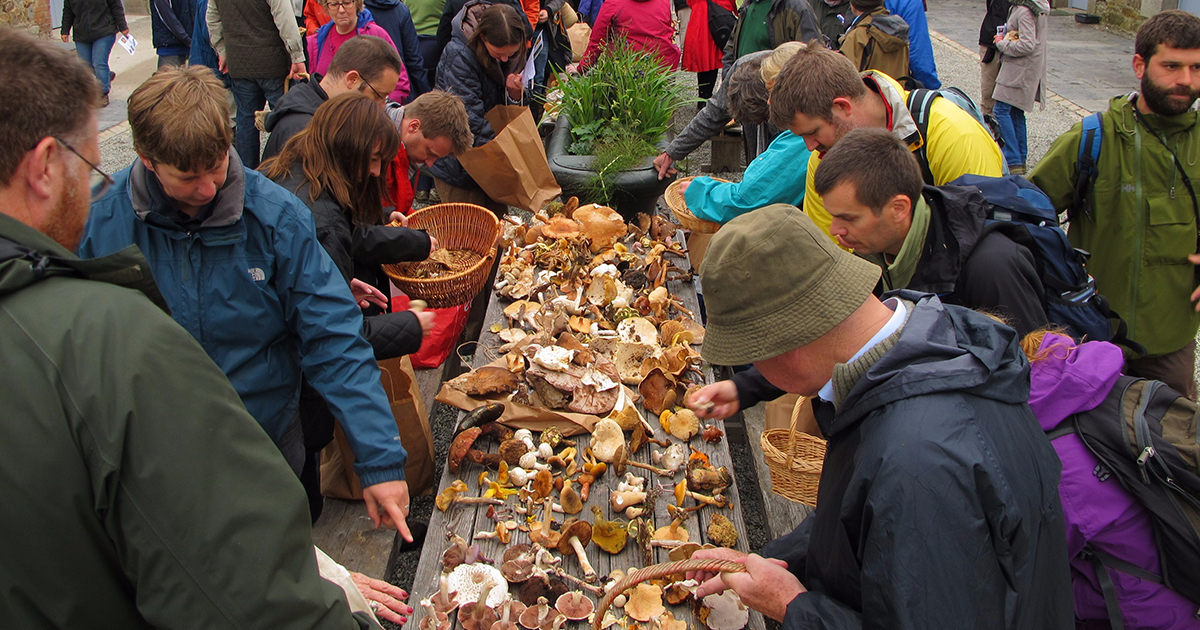 Hunt and forage on the Killruddery Estate with Ireland's premier mycophagist, Bill O'Dea. Bill and his team will start with an introductory session. After they have briefed you, you will all go out on the hunt! Once you have gathered your mushrooms, you'll return to base and take part in cooking your findings. Then, you get to sample your delights.
We are also delighted to have award-winning chef Pat McLarnon of Brooks Hotel helping with the identification and the cooking demonstration on the day. Pat is not only a great chef but also an avid mushroom enthusiast and forager. His use of mushrooms is broad and creative including preserving, infusions and powders.
Includes lunch and coffee/tea and scones on arrival.
9.30-10 am Meet at the venue. Tea, coffee, and scones provided.
10.00am Introduction to mushroom collecting – Bill O'Dea
11.00am Pick and identify mushrooms
1.30pm Lunch and cooking of some of the edible wild mushrooms
After lunch Mushroom identification workshop. Typically we use a panel of experts and we would expect to identify 50 plus different types of mushrooms with the emphasis being on edibles.
4.00pm approx Finish.
Book here.
About Mushroomstuff
Bill O'Dea is a passionate Irish mycophagist who has been running mushroom hunts in Ireland and abroad since 1996. He also speaks internationally at Mushroom festivals in Spain, France, and Turkey.
His hunts in Ireland have been covered and recommended by RTÉ TV (Corrigan knows food, Nationwide, Living the Wildlife, Neven Maguire), TV3, TG4, Irish Times, Irish Independent, Examiner, Sunday Independent, RTÉ 1 Radio (Morning Ireland, Mooney goes wild, ), Sunday Business Post (Ross Golden Bannon top ten events of the year), Food and Wine magazine, and others.
Read more about Mushroomstuff here.