Meet The Maker – Wicklow Country Berries
Sat 03rd October 2020
|
10am-2pm
|
The Fish Man, S Quay, Wicklow Town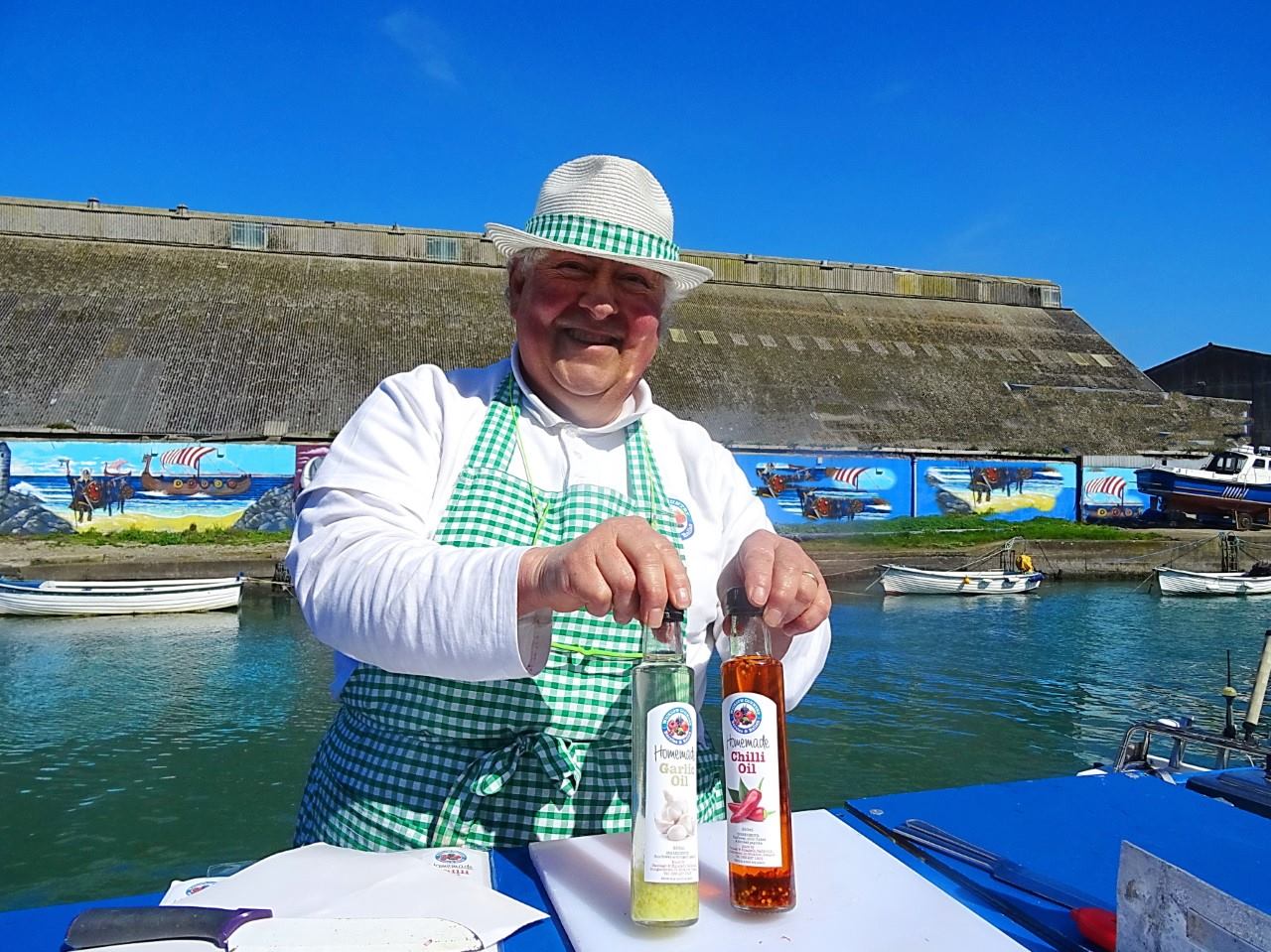 All the way from Chile, Santiago Balbontin ran his own pizzeria in Wicklow  for 17 years before deciding to close it in 2000. He built up a fabulous reputation for making his own products which then customers loved buying off him.
Santiago and his late Elizabeth continued sharing their wonderful produce and began selling their homemade oils, salsas and jams which they previously used at the pizzeria. Many shops around Brittas Bay, Enniskerry and Wicklow town began stocking his products and people just love them.
Santiago regularly attended the Macreddin market but he now attends the Kilmacanogue Artisan Market every Friday and also at South Quay Market every Saturday.
During Wicklow Naturally's October Feast, Santiago will be found outside The Fish Man on October 3, 10, 17, 24 and 31 where you will be able to meet this wonderful maker and buy his homemade sauces, jams and oils.
He very much endorses the 'buy local buy Wicklow' message and so sources his vegetables and fresh herbs locally. He knows by doing so he is putting money back into the local community.
Don't miss out on getting some Wicklow Country Berries products for your kitchen direct from the maker himself – Santiago Balbontin.
To find out more about Wicklow Country Berries visit have a read here
If you wish to follow Santiago on Facebook, visit HERE