SOLD OUT – Mushroom Foraging with Bill O'Dea from Mushroomstuff
Sun 10th October 2021
|
11 am and finishes at about 2 pm
|
Near Rathdrum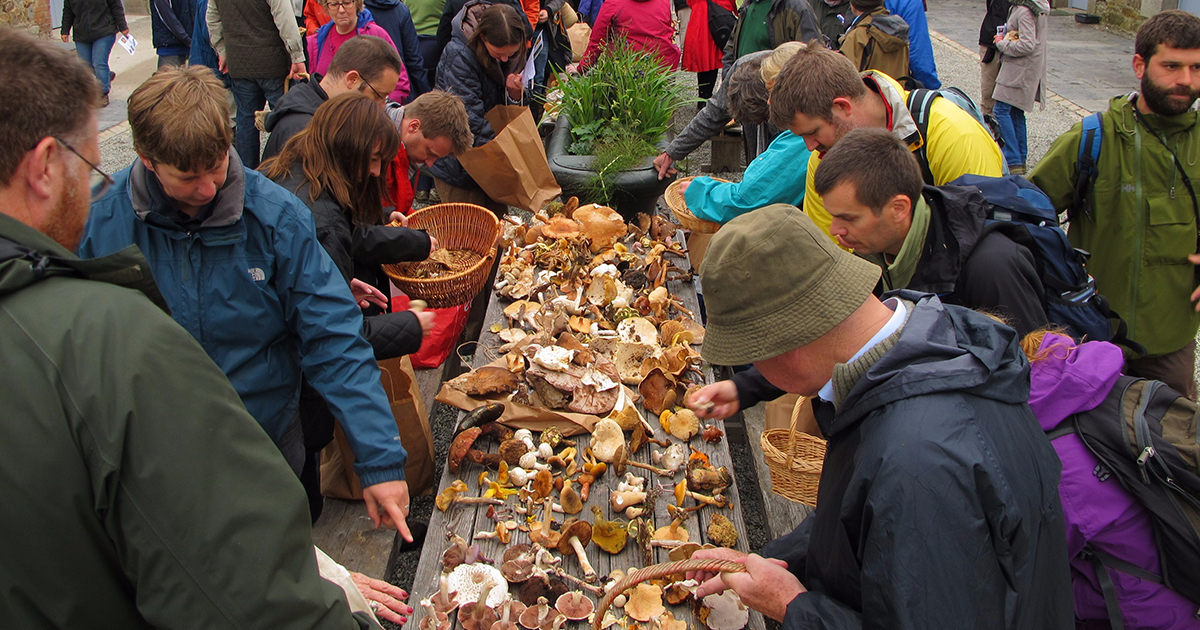 Join Bill O'Dea from Mushroomstuff on a tour to a secret location to forage for a huge variety of mushrooms.
You will be foraging for mushrooms for about 2 hours. This will be followed by identification of your find and cooking of edible mushrooms. The exact location will be announced to participants closer to the date. Numbers are limited to 15.
About Mushroomstuff
Bill O'Dea is a passionate Irish mycophagist who has been running mushroom hunts in Ireland and abroad since 1996. He also speaks internationally at Mushroom festivals in Spain, France, and Turkey.
His hunts in Ireland have been covered and recommended by RTÉ TV (Corrigan knows food, Nationwide, Living the Wildlife, Neven Maguire), TV3, TG4, Irish Times, Irish Independent, Examiner, Sunday Independent, RTÉ 1 Radio (Morning Ireland, Mooney goes wild, ), Sunday Business Post (Ross Golden Bannon top ten events of the year), Food and Wine magazine, and others.
Read more about Mushroomstuff here.