Meet The Maker – Wicklow Wolf Brewery
Sun 04th October 2020
|
Noon
|
Facebook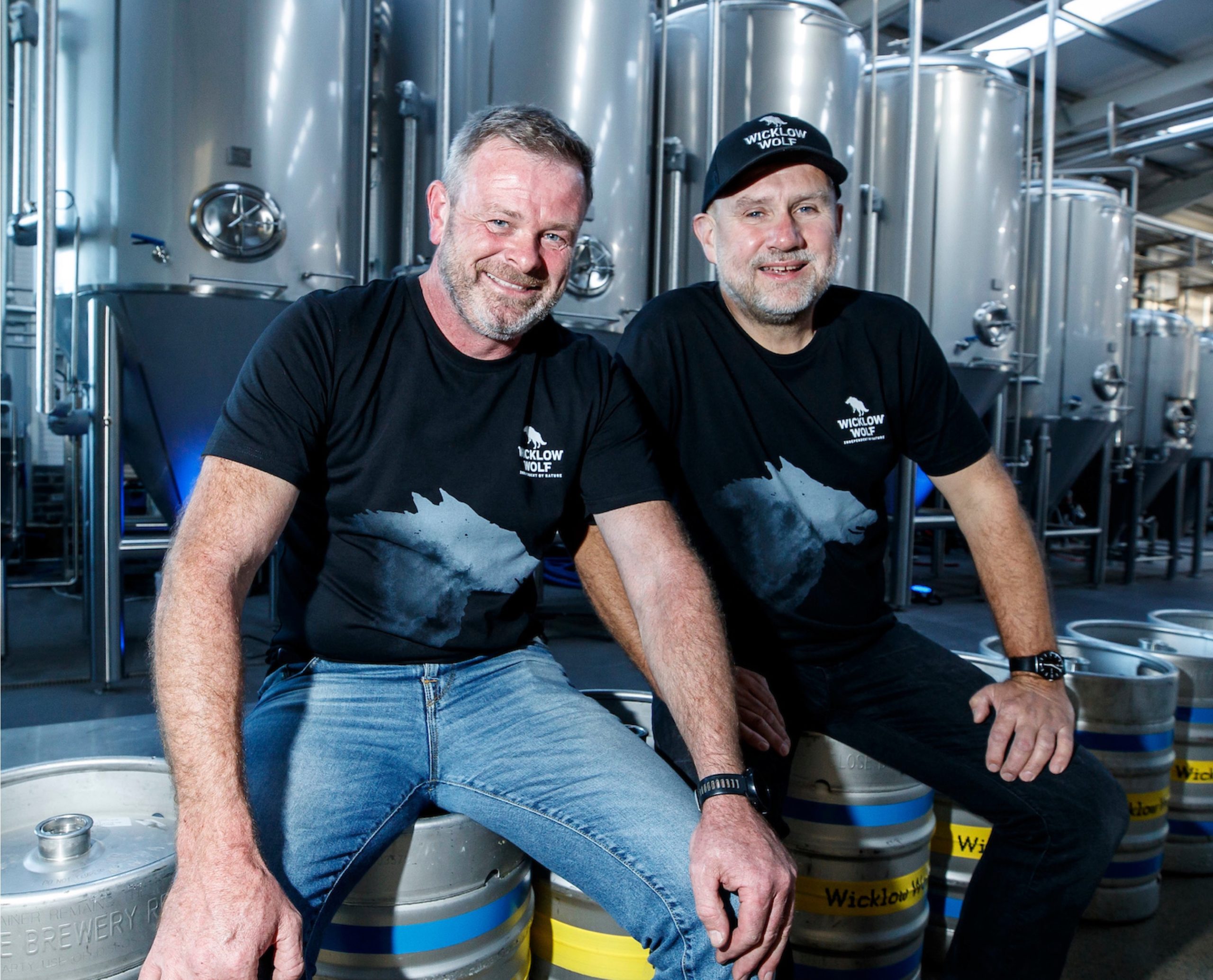 Wicklow Wolf Brewery has a fantastic story to share and the team will be telling their story throughout Wicklow Naturally's October Feast.
On October 4, we'll all get to hear about their fantastic journey from Bray to Newtownmountkennedy.
The guys will be sharing a video telling the Wicklow Wolf journey and story from moving from their brewery in Bray to Newtownmountkennedy.
The seed for Wicklow Wolf was planted in the most unusual places of all – at the school gate. Having both spent time living in California, setting up a brewery together was always inevitable for Quincey Fennelly and Simon Lynch. They both fell in love with the craft beer culture, way of life and quality of the product during their time there. After planning and building the framework for their very own microbrewery, Wicklow Wolf was established in 2014 in an old bakery in Bray.
Six years on, Wicklow Wolf has grown from strength to strength. Wicklow Wolf quickly outgrew it's Bray home and began the search for a new home.  They began construction on their new, purpose built brewery in Newtownmountkennedy, County Wicklow in 2019. A17,000 sq ft, state of the art brewery, built on a two acre site, the team moved into the new brewery in September 2019.
Today begins their series of videos for Wicklow Naturally's October Feast so join in and share with your friends.
To read more visit our Food and Drink section