Bread & Berries
Food & Drink Producers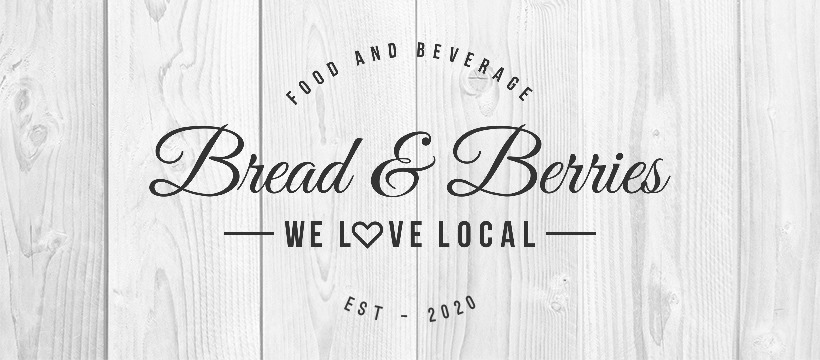 Two airline pilots, whose love for County Wicklow produce, has seen the commercial pilots take flight in a totally different direction in a bid to get local food to local consumers.
Greg Dlugi and Nick McClune, both commercial pilots grounded during the Covid-19 pandemic, have switched their attention to creating a business which will support local artisan shops, Wicklow food and drink producers as well as shoppers who maintained a stay at home approach but still want to eat delicious home grown produce.
Greg, who lives in Enniskerry, is an experienced commercial airline pilot with extensive experience in the delivery business. Being German he once ran a very successful delivery operation back home before he made the leap to becoming an airline pilot. His expertise is in web development, operations and communications and this makes him the man behind the scenes.
Nick is originally from London and is a real foodie. As well as being a commercial pilot he was a finalist at the award winning TV show MasterChef and is today very engaged in the Gastro World in and around Dublin.
The pair, alongside a successful businessman who also works in the food sector, have created Bread & Berries – an online food and beverage service which is an online alternative to conventional grocery shopping.
Bread & Berries means people in County Wicklow, and beyond, can use the app to get all of their shopping needs from the comfort of their own homes. Their team of drivers will then collect all of your items from local, artisan shops in County Wicklow and deliver them directly to your door within the next day or on a chosen date and time suitable to the customer.
Bread & Berries encourages people in County Wicklow to support local food and drink producers and helps keep local bakeries, breweries, fruit and veg shops, butcheries and fishmongers in business.
All customers have to do is choose your items online, make a payment and wait for your delivery. If you are a Wicklow food and drink producer, or a local Wicklow store and would like to become a supplier for Bread & Berries please call 00353 (0) 1 443 37 27 or email hello@breadandberries.ie
To find out more visit Bread & Berries
* Bread & Berries is proud to be a member of Wicklow Naturally