Chester Beatty's Inn & Restaurant
Accommodation, Where To Eat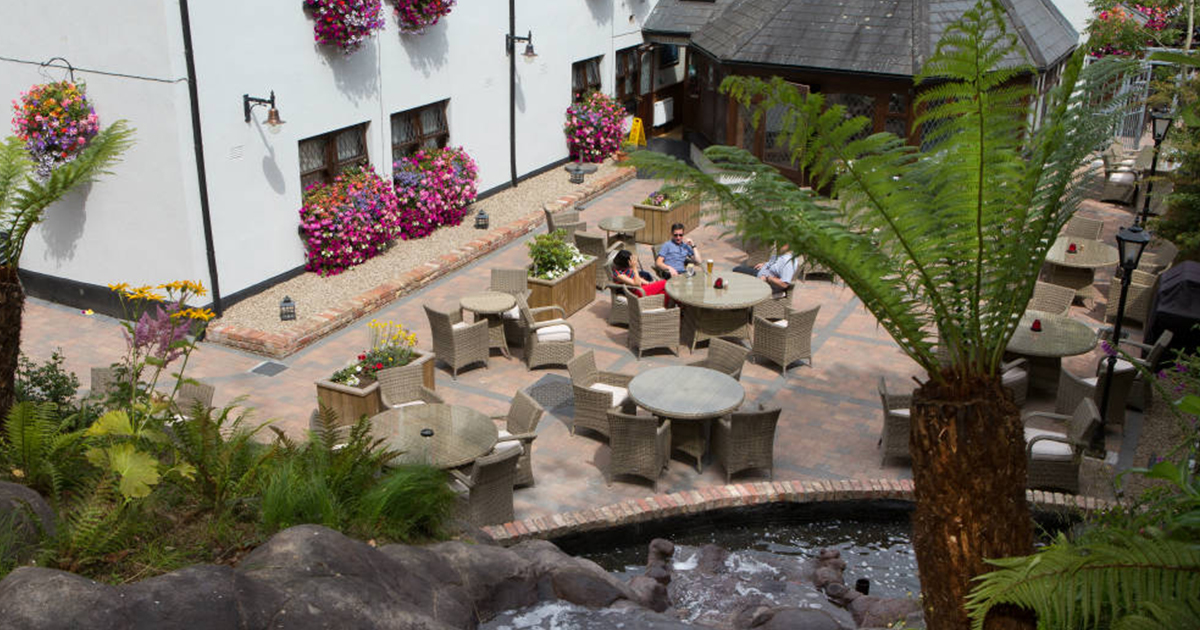 Over the years Chesters has enjoyed a big reputation for great food served in comfortable surroundings. Established in the early 1800s, The Chester Beatty Inn began its life as a hardware and grocery store before being changed into a popular stagecoach inn, in 1854 by the then registered occupier Mr Denis Moran.
The stable yard became separated from the main house with the opening of the new road through the village. The stables now house Martsworth Furniture Store. In 1876 the building was first registered as a hotel and renamed the Glen Hotel. The premises remained as a hotel since then with various owners and was renamed The Chester Beatty Inn by The Caprani family after they purchased it in 1978.
Sir Alfred Chester Beatty (1875—1968) was one of the world's greatest mining experts, art collectors and Philanthropists. In 1950 Chester Beatty moved to Dublin from Britain and subsequently bought Clonmannon House near Ashford as a wedding present for his granddaughter Anne. When the engagement fell through Sir Alfred farmed the land there while at the same time using it as his country retreat where he entertained his staff and guests. It is rumoured while his guests drank champagne and fine wines he would retreat to this inn for a Guinness.
The Inn has recently been purchased by its current owners Padraig and Mari Humby who along with their family lead a dedicated team of friendly yet professional staff who have become an integral part of the Chester Beatty experience and have proved to be most accommodating when dealing with customers both young and old. Their passion for great wholesome food is evident throughout their dishes and respect for authentic and local ingredients is paramount. They source their ingredients from the land and its surrounding coastline supporting local farmers and fishermen. By using a gentle cooking process we compliment and enhance the taste and flavours of the fresh produce to create a delicious homemade dish for our guests to Enjoy".
Check out Chester Beatty's Inn & Restaurant on social media to keep up-to-date:
Chester Beatty's Inn & Restaurant is a proud member of Wicklow Naturally.