Rohan's Sauces
Food & Drink Producers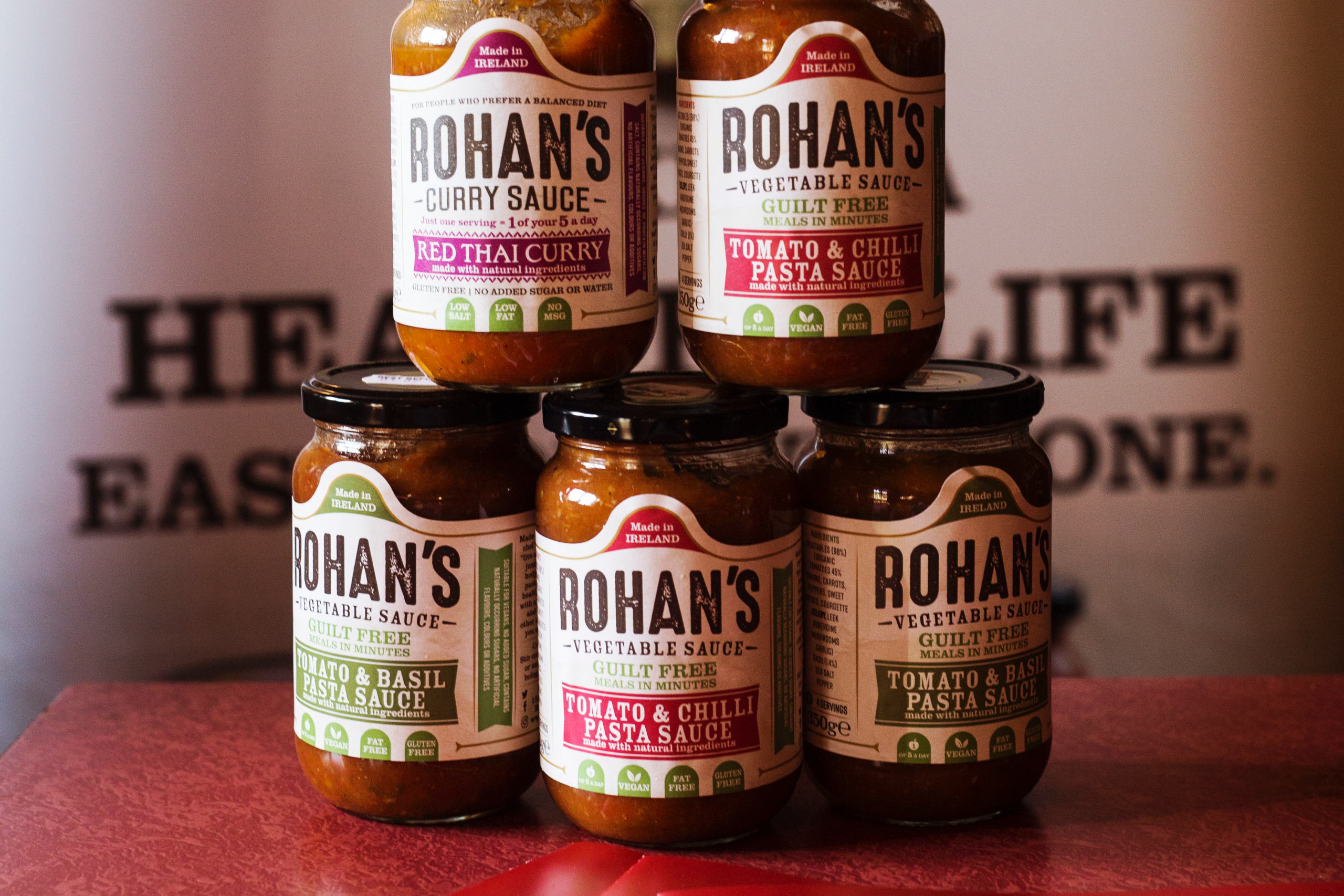 We are very proud in County Wicklow to have a chef who is stirring up great tasting flavours in a jar which are healthy, wholesome and full of nutrients.
Chef Rohan O'Duill, the creator of Rohan's Sauces which are made using all natural ingredients from The Garden of Ireland, is doing great things with his socially responsible brand which produces food from Wicklow in a sustainable and healthy way.
Rohan began cooking at home at the age of 10 when his mother took ill. He decided to take over cooking duties and it was this early experience in the kitchen which saw his love for healthy food and cooking blossom. He got his first job in a kitchen when he was 15 years old.
In 2001, he qualified first in his year of professional cookery from the Dublin Institute of Technology School of Culinary Arts and Food Technology, at Cathal Brugha Street.
In his mid-20s, when Rohan became a father, he worked in industrial catering. He did not have the freedom to change menus to make them healthier and so it was dampening his desire to cook. Undeterred however, he changed jobs and started working in Park Academy Childcare which, back in 2011, wanted quality food as a core value. This gave Rohan free reign to create recipes for menus for children, cooking everything from scratch using the highest quality ingredients. Getting vegetables into the children's diets was key so he started making his own sauces using vegetables as a base. The children loved it and the parents loved it. The demand was there from families.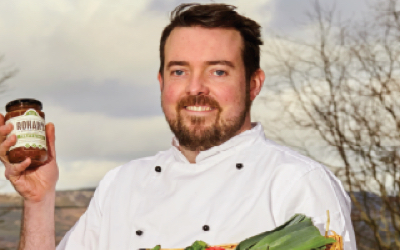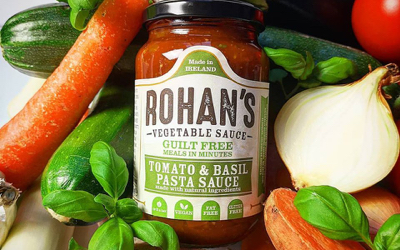 So this health conscious chef focused on healthy eating and nutrition and so he created his own jars of deliciousness. Rohan's Sauces are packed full of vegetables (at least 10 types per jar) and have no added sugar, oils, preservatives or additives. This means that by simply replacing your normal jar of sauce with Rohan's Sauces you increase the quantity, variety and quality of vegetables in your diet and remove any unwanted sugars, fats and additives.
Rohan's Sauces is an interactive, healthy, farm to fork brand. It focuses on health and wellness while taking into account the realities of today's world.
It is proud to be a sustainable company using 100 per cent recyclable packaging using completely plant-based ingredients. It is a socially responsible brand which produces food locally and sustainably.
Not only that but the skilled and valuable team of people are all heavily involved in the Wicklow community, both locally and online.
Rohan's Sauces was established to enable health-minded individuals and families to easily create wholesome, nutritious dinners for all the family through a range of vegetable cook-in sauces. It's about getting local food to local consumers. People can support local business while savouring locally prepared food and connecting with the chef who is putting nutritional food on plates. Currently, Rohan's Sauces are stocked in over 100 stores nationwide and were finalists in the Irish Food Awards in 2018 and 2019.
If you live in Wicklow, or are visiting Wicklow, ensure you try these delicious guilt free sauces. Rohan says he's spoken to many food tourists who have come to stay in self catering accommodation and cook only Wicklow-produced food and drink. What an amazing taste of what Wicklow has to offer.
You can buy Rohan's Sauces by visiting Rohan's Sauces Online Shop
* Rohan's Sauces is proud to be a member of Wicklow Naturally