Tara Hill Honey
Food & Drink Producers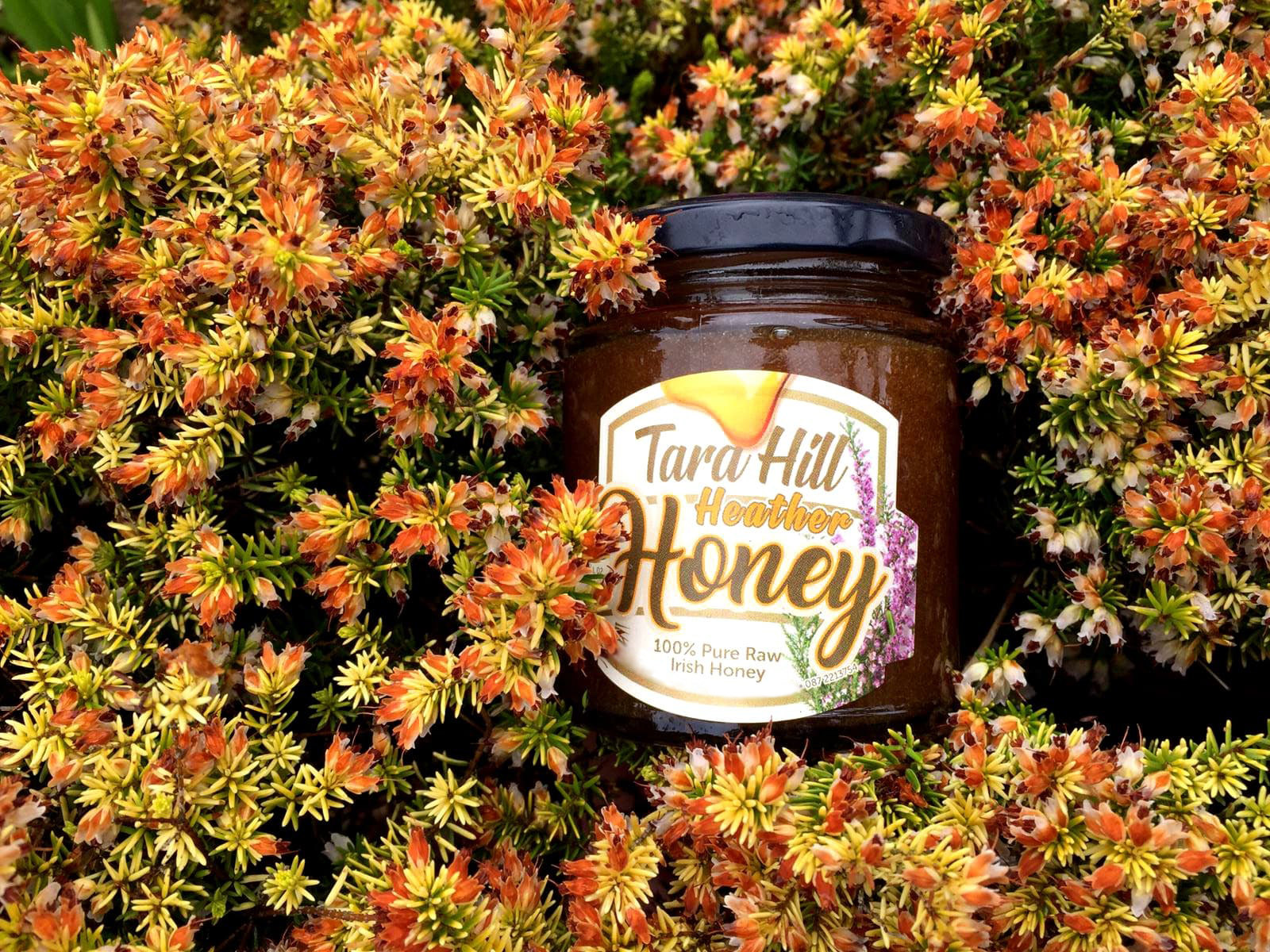 Michael and Anne Wildes started to make their raw Irish honey 30 years ago simply as a hobby to supply family and friends.
Very quickly they developed a passion for their bees and it wasn't long before news of the fine quality of their pure natural honey spread far and wide.
Taking inspiration from nature's garden on their doorstep in scenic Wexford, Michael and Anne have developed flavours taken from the abundance of plants growing wild in the hedgerows around them.
Today Tara Hill Honey boasts nearly 200 hives and is a haven for a huge colony of native Irish honeybees.
The investment in hives and equipment needed to bottle their gorgeous natural honey was considerable, but it was money well spent as it freed up Michael and Anne's time to focus on managing their colonies.
It is a source of pride to the couple that all of their hives are free from chemicals.
Their golden honey is cold pressed from the hive to the jar and is bursting with pollen enzymes and oxidants.
Tara Hill produces honey exactly as it should be – coarse filtered, bursting with pollen, while maintaining its natural taste and goodness.
Among the unique flavours produced, the most popular is Heather Honey, known for its health benefits and made with Heather collected from the Wicklow Mountains in August.
Another favourite is Summer Blossom Honey made from blackberry, clover and other natural hedgerow flowers.
Ivy honey is also in demand as it is renowned for helping ease throat and chest ailments.
Now experts in their field, Anne and Michael not only sell honey and bees but also offer beekeeping classes for those interested in gaining the knowledge to keep their own colonies.
They have also developed a range of fragrant pure beeswax candles from wax taken straight from the beehives.
These natural candles burn longer and cleaner than ordinary wax candles.
Their slow, smokeless flames also give off more light and heat than other waxes.
Another wonderful product is natural honey comb available in its rawest from.
Tara Hill takes the hexagons filled only with honey, cuts it into squares, and places it into a box for customers to take home. Follow Tara Hill Honey on Facebook
Tara Hill Honey is proud to be a member of Wicklow Naturally