The Bonac Spirits Company
Food & Drink Experiences, Food & Drink Producers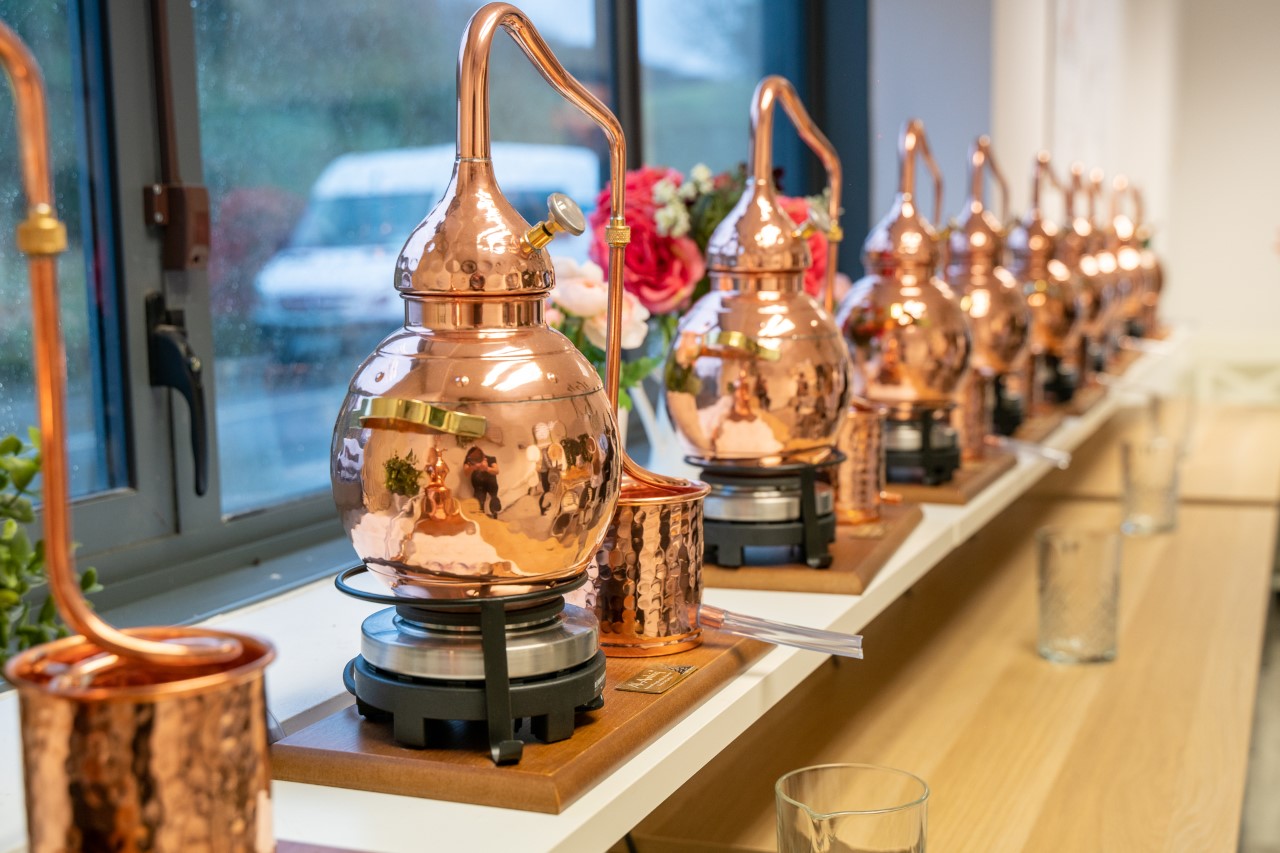 The Bonac Spirits Company is a boutique distillery located in Newtownmountkennedy, County Wicklow. The distillery was set up by a father and son, Michael and Gavin Clifford, in late 2016, with the aim of producing the highest quality handcrafted Irish spirits.
It was a long time shared passion for great spirits that inspired Michael and Gavin to pursue their dream of opening a distillery, close to their home, in the Garden of Ireland. Their passion was derived from their many visits to the distilleries around Ireland, learning how great spirits were made and about the people behind the brands.
Michael and Gavin take inspiration for their products from the wonderful and wild landscape that surrounds them in the County Wicklow and uses the natural ingredients to create unique Irish spirits.
Michael and Gavin wanted to stay true to the craft of distilling and have the utmost control over the quality of the product which they put their name to. As such, everything that goes in to making their award winning spirits is done in house, from sourcing the best natural ingredients, to distilling and bottling. The Bonac Spirits Company produces truly handcrafted Irish spirits.
The Bonac Spirits Company currently produces two gin products which are available on the market, but the company is always innovating and creating new products at the distillery, some of which they hope to release when the time is right.  Michael and Gavin put authenticity and transparency at the core of what they do and that is why visitors are invited to take a guided tour of their fully operational craft distillery.
Creating great spirits is their passion and they want to share that with people, so they have designed a unique two hour experience where visitors will learn all about the gin making process, get to see how they do things at the Bonac Spirits Company and then, under their guidance, visitors get to create your very own gin recipe and distill/bottle it to bring home.
Check out their online shop where you can purchase their hand sanitizer and experiences.
* The Bonac Spirits Company is proud to be a member of Wicklow Naturally