The Wicklow Escape
Accommodation, Food & Drink Experiences, Where To Eat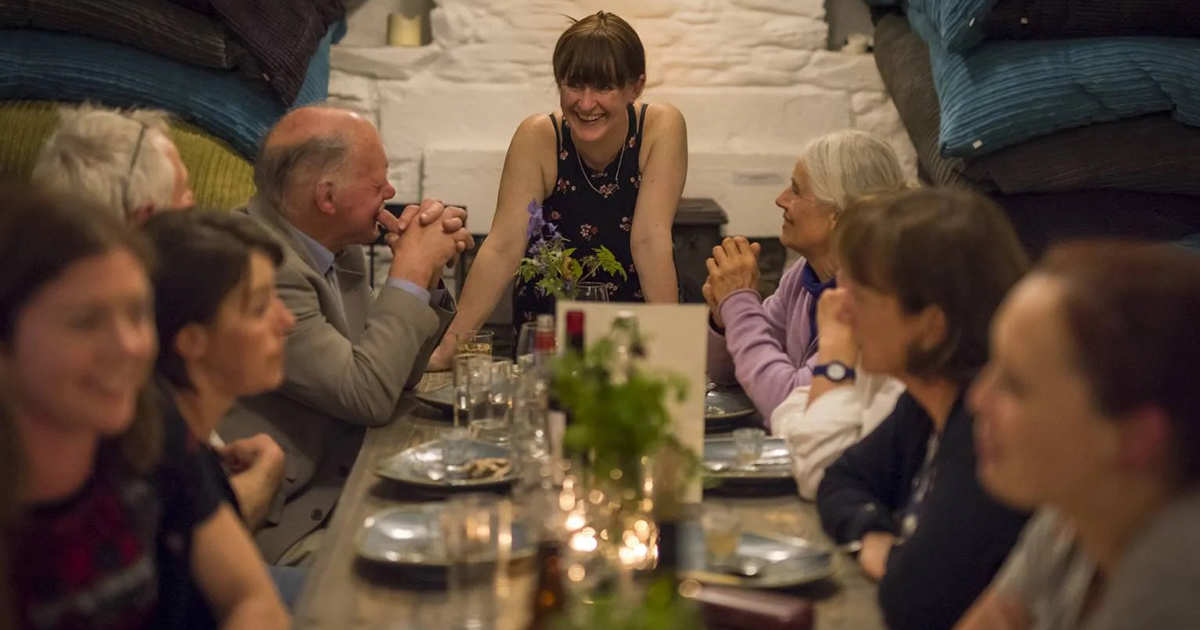 "This truly is a paradise for those who love their food" – The Independent.
The Wicklow Escape is a beautiful lodge nestled in the West Wicklow Mountains. Offering two and three-day unique destination dining experiences, it is the perfect place for those who appreciate food and drink but are after an escape from the same-old approach.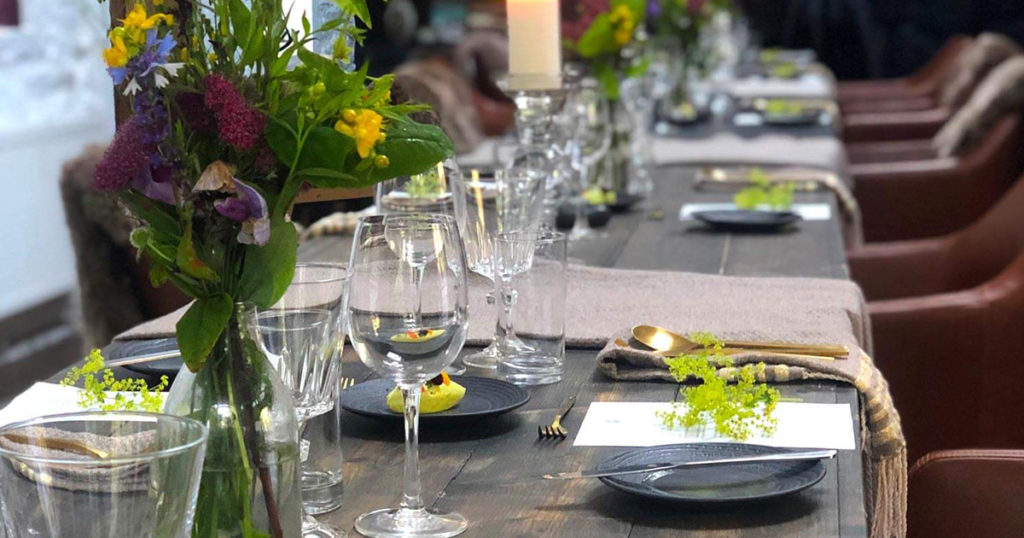 They have curated a unique experience showcasing their neighbouring Wicklow farmer's produce. Cooked by one of Ireland's leading chefs, from forest-inspired feasts to five-course long table fine dining.
From their appetisers to their desserts, they always change what's on their menu to match what's in season and fresh, so you have an amazing dining experience every time you visit. Their creative touches make the best of the season shine—and they love making the best even better.
They believe that food is about more than just eating. Food is about creating a sense of place, building community, and celebrating the unique and beautiful intersections between taste, scent, texture, and colour. They believe that wine should be treated with the same care and dedication to detail as any other ingredient in the kitchen.
Their goal is to enhance every experience by bringing food and wine together in ways that heighten their individual qualities while also creating something new and amazing: a symphony of sensory delights.
Surrounded by lush greenery and spectacular views their Garden Rooms provide the perfect escape into privacy and high levels of comfort, enabling their guests to relax and unwind.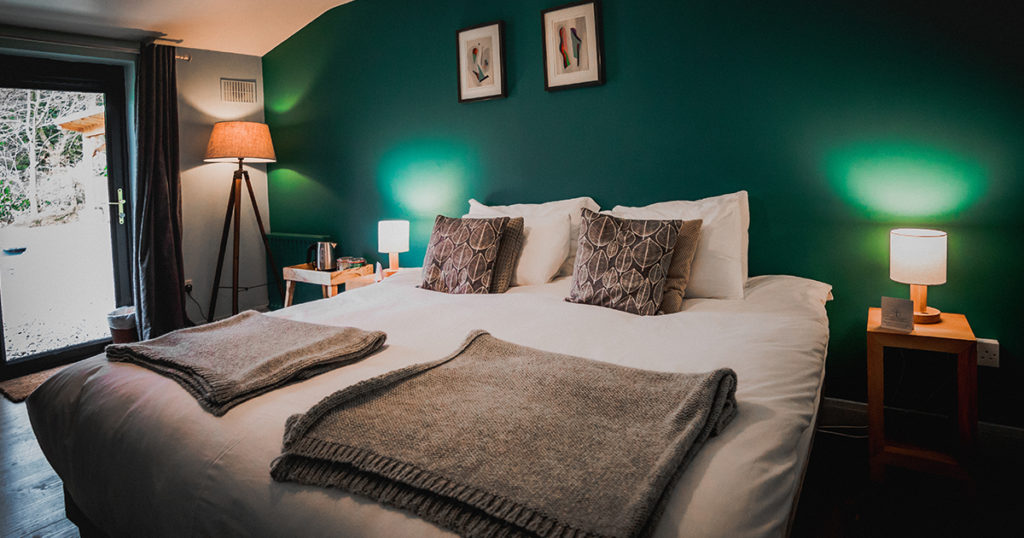 Undeniably cosy, their Garden Rooms are steeped with character, great design, and ultra comfort. Featuring an exclusive seven bedrooms, all individually styled their property sleeps 18 for your gourmet dining stay or up to 26 for private hire. Ensuite bathrooms with rain head shower fed with our own Wicklow springwater invigorates and leaves a glowing shine.
The West Wicklow Mountains have an abundance of activities for every season. Guests can enjoy a lovely forest walk trail in our surroundings with maps in the rooms to help them. From the slopes of Lugnaquilla and the Sugarloaf to miles of forests, there are plenty of opportunities to breathe in the fresh air.
Overlooked by the sugarloaf mountain, their wood-fired hot tub is available to visitors. Water is drawn directly from a spring in the mountain and the timber is sourced from their forest. The experience is fantastic for soaking away tension and stress, whatever the weather! The canopy of oak trees provides great shelter, but a sky full of stars can be seen on a clear night.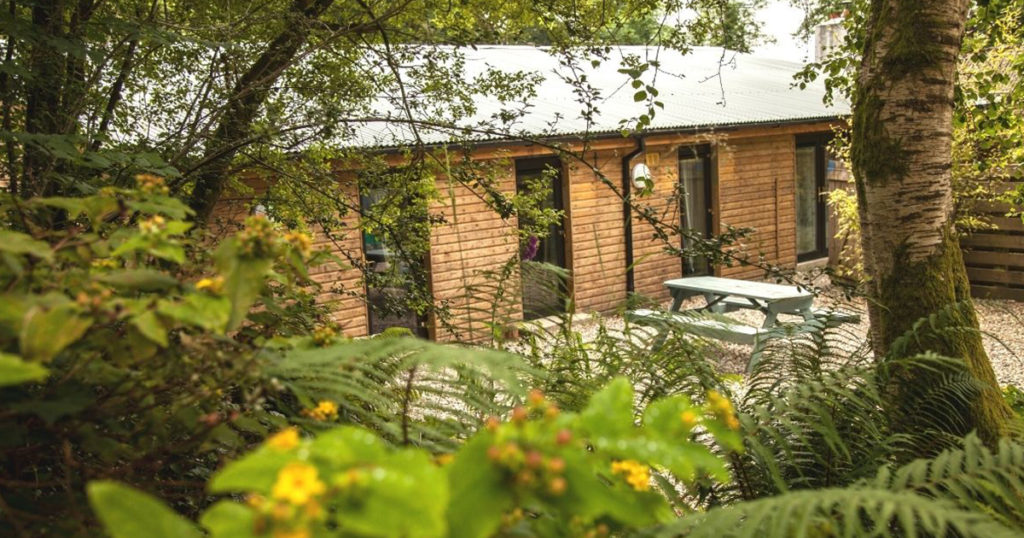 Finally, their service comes from a team passionate about you having the best experience in the most beautiful setting. They are looking forward to welcoming you to what Georgina Campbell highlights as a "rustic-chic West Wicklow 'mountain lodge for foodies'.
Check out Wicklow Escape's social media channels to keep up-to-date:
The Wicklow Escape is a proud member of Wicklow Naturally.