Vital Health Cafe
Where To Eat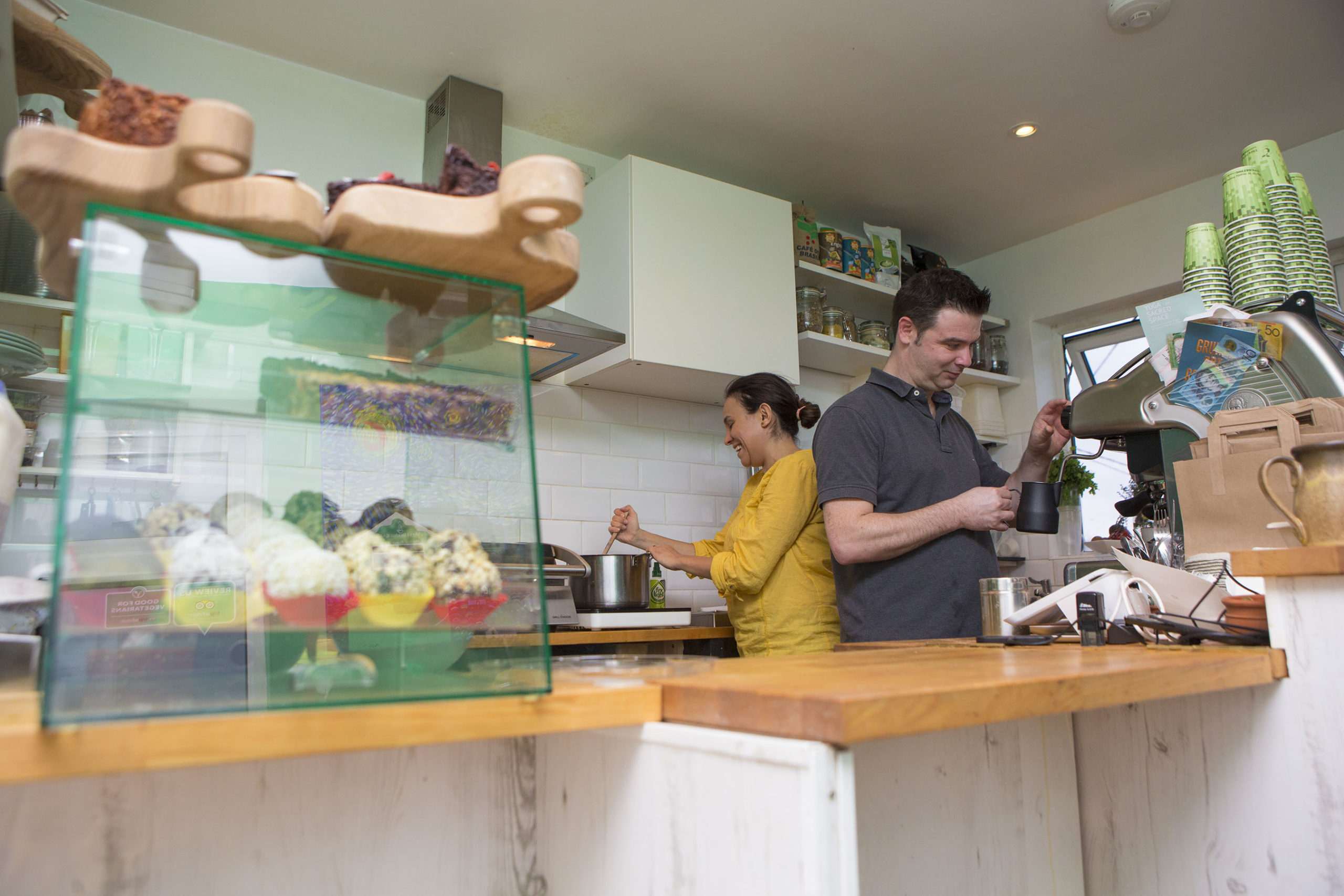 In Wicklow town, a husband and wife team are serving up delicious, healthy and very nutritious masterpiece dishes at Vital Health Cafe which are proving extremely popular.
Peter Martin and his wife Renee use local Wicklow suppliers as much as possible for their fresh leaves and micro herbs in order to make and serve up their mouthwatering vegan and vegetarian dishes.
Vital Health Cafe, a healthy organic wholefoods and coffee shop which is now offering a takeaway service, puts the health and well-being of their customers at the core of everything they do.
Renee, who is a homeopath, leads the kitchen operations and is hugely passionate about giving healthy, locally sourced food to local consumers.
She has turned the kitchen into a hotbed of nutritious masterpieces to ensure local customers are getting a healthy, balanced diet.
It's a cafe which has built its reputation for having a fantastic atmosphere, where customers are served by friendly people who are dishing up very nutritional food. Peter and Renee say that people feel good because they are eating well.
Renee's biggest supporter is of course Peter who described his wife as a genius in the kitchen. His praise for her passion for nutritional food holds no boundaries.
The couple say their customers are coming to Vital Health Cafe at times allocated to them having pre-ordered either from their delicious breakfast menu, lunch menu, sweet treats menu or coffees and smoothies.
Their delicious breakfast menu consists of healthy wraps, granola, vegan bowls and breakfast bowls.
The lunch menu consists of protein bowls suitable for vegans and gluten free, protein dishes, mixed grains and wraps and burritos.
Sweet Treats include sugar free bars, gluten free brownies, homemade banana bread, gluten free chocolate truffles and vegan energy balls.
There is also a superb selection of organic coffees, detox blend teas, sleep blend teas, stress relief teas as well as breakfast teas.
With health and wellbeing at the forefront of everything Peter and Renee do, customers can also get a range of vegan smoothies and boosters.
Vital Health Cafe's coffee supplier is Steven McCabe of McCabe's Coffee Newtownmountkennedy and Dan Whelean from Garden County Organics supplies the cafe with all of its fresh leaves.
Customers can visit their online shop
* Vital Health Cafe is proud to be a member of Wicklow Naturally