Wicklow Country Berries
Food & Drink Producers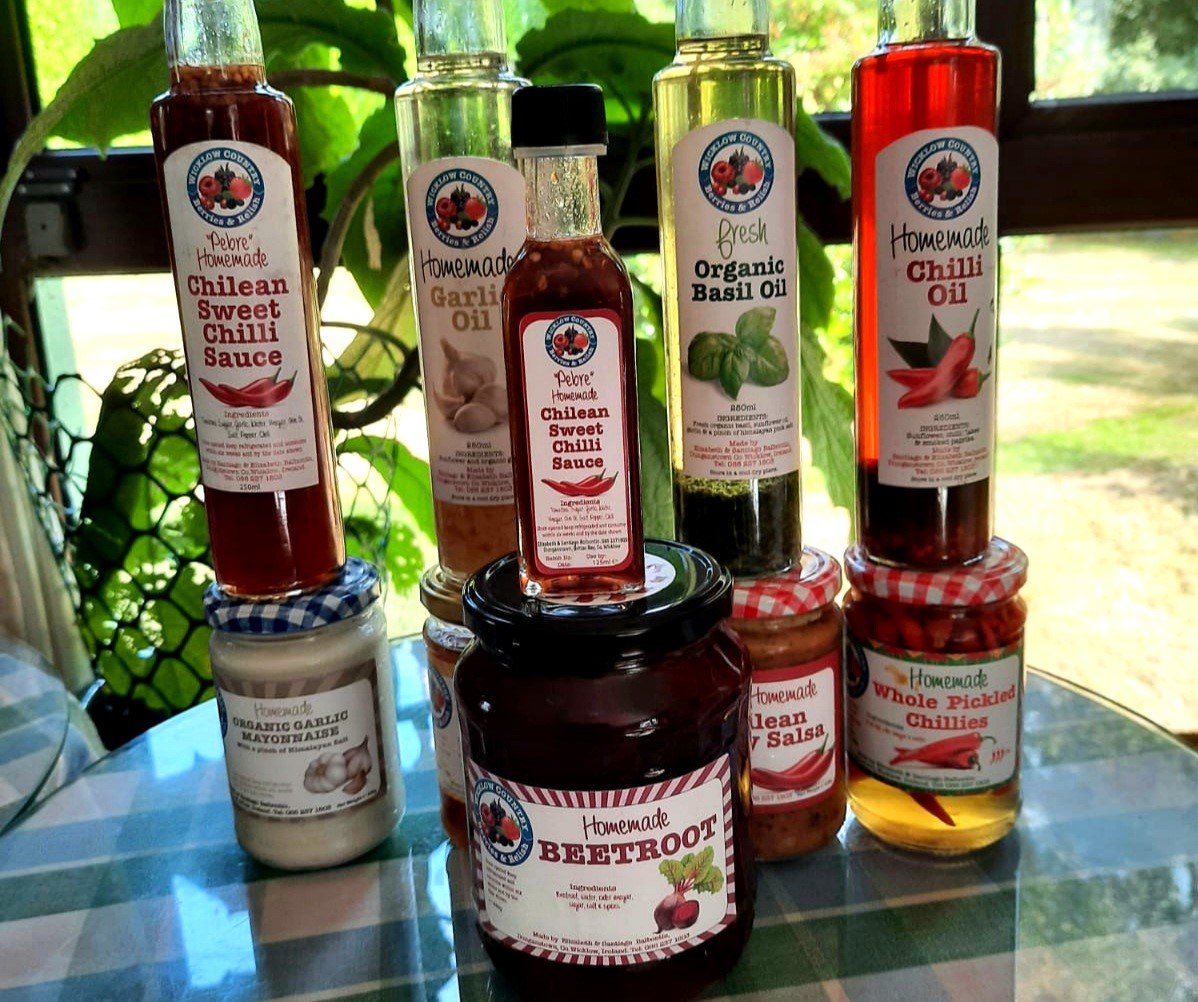 From Chile to London and from London to Wicklow, Santiago Balbontin has certainly come a long way from home, but, one thing is for sure, his passion for food and his love of different flavours has brought him on a fantastic food journey over the years.
Santiago, owner of Wicklow Country Berries, makes his own delicious range of jams, salsas, chilli oils, garlic oils, basil oils and much more. His own range became hugely popular among customers when he started his own pizzeria in Wicklow town in 1983. Although Pizza Del Forno is no longer operating, it was hugely successful for 17 years and customers commented how much they loved his own homemade oils, salsas and jams. So he and his wife Elizabeth, who ran the restaurant with him, started selling the condiments and they went down a treat.
But, in 2000, Santiago and Elizabeth, who had met in London, decided to close the restaurant and take two years off work. The couple, who had been married for 44 years before Elizabeth passed away in 2019, sold their restaurant, took their time out and then started selling their products at local markets.
Word spread about how amazing their products were so some local shops in Enniskerry, Brittas Bay and Wicklow Town started stocking them. There was no brand attached to the products so Santiago came up with Wicklow Country Berries – a range of products suitable for every larder.
When Elizabeth sadly passed away, Santiago decided to keep going. His loves food, he loves flavours and he loves producing a product which he knows his local community in Wicklow loves. He very much endorses the 'buy local buy Wicklow' message and so sources his vegetables and fresh herbs locally. He knows by doing so he is putting money back into the local community.
He and his table of delicious products would have been regularly seen at the Macreddin market but they are now at Kilmacanogue Artisan Market every Friday and also at South Quay Market every Saturday.  Santiago continues to bring new products to the table such as Chilli Strawberry Jam, Salsa Verde, Pate as well as tarts, cakes and pastries and he also sells his neighbours' honey.
If you see products from Wicklow Country Berries, make sure your larder is fully stocked. Follow Wicklow Country Berries on Facebook
* Wicklow Country Berries is proud to be a member of Wicklow Naturally