Keith Grant Master Butchers
Food & Drink Producers, Retail Outlets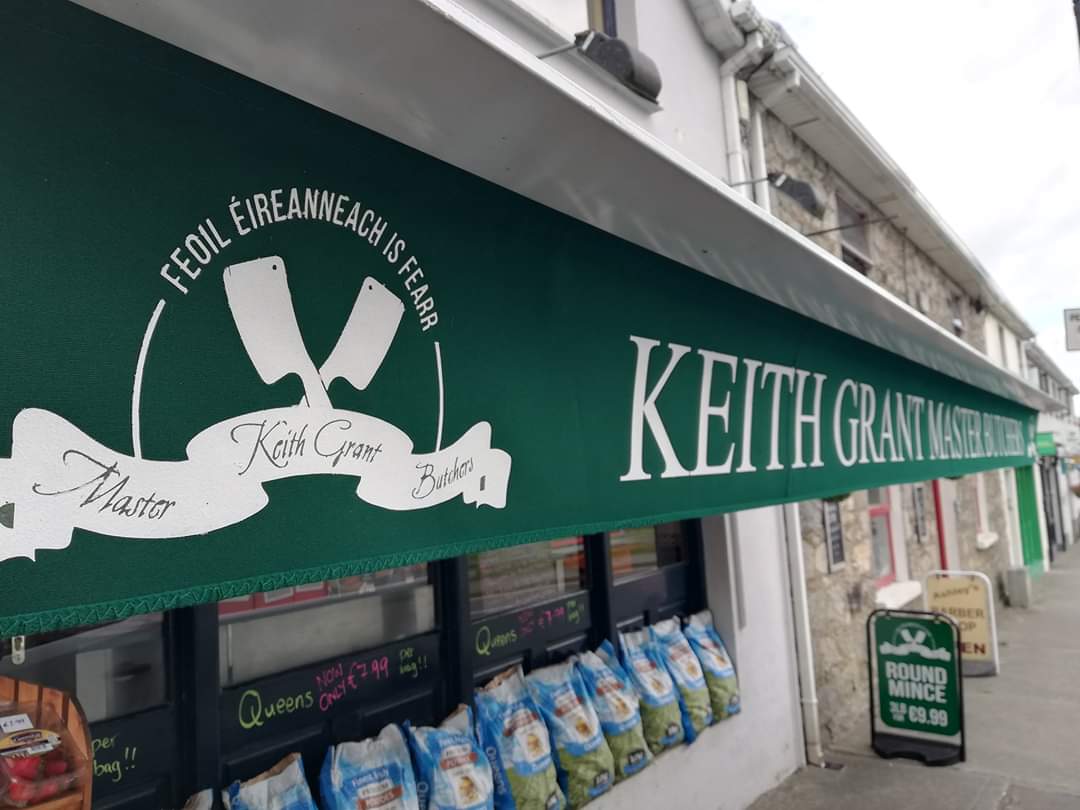 Keith Grant Master Butchers based in Roundwood offers the kind of quality foods and quality service that immediately sets them apart from many others.
Keith Grant Master Butchers opened its doors in Roundwood in 2018 and have already been adding quality to the village with fine meat, fine vegetables, and a bit of craic of course when you shop.
Offering a huge range of cuts of beef, pork, poultry, lamb, and much more, Keith Grant Master Butchers plates up some of the very best deals on quality foods in Roundwood and the surrounding area.
Keith trained in Wicklow under the tutelage of two brothers where he learned every aspect of butchery from slaughter to final presentation.
He then worked throughout Wicklow and Dublin honing his craft and learning new techniques along the way.
His philosophy is use "finest Irish meat" which is emblazoned on their logo as Gaeilge.
Keith is really passionate about bridging the gap between respecting the traditional art of butchery and being inventive and fun which is why alongside classics like their dry aged beef or Wicklow lamb chops customers will also see more colourful creations such as "Tangy Cheese Dorrito Chicken" or "Beef Truffles with Creamy Garlic Mash".
Keith really does believe that playing with your food can be a good thing!
Keith and Aisling have the perfect set-up. They run the shop together as a husband and wife team along with their trusty sidekick Martin.
Not only do they serve Wicklow Lamb, Dale Meats and Ridgeway Wagyu, they also fully support Wicklow businesses such as;
Roundwood honey (Roundwood)
Sugar loaf bakery bread (Roundwood)
North Wicklow free range eggs (Newtown)
Ridgeway Farm's olive fed Wicklow Wagyu (Donard)
Caffrey's Sauces (Kilcoole)
Rohans Sauces (Bray)
Dale Meats pork and ham (Bray)
Walker's pork products (Bray)
Wild birch farm salads (Laragh)
Wicklow Lamb (Avoca/Redcross )
Fagans Bakery Brownies (Annamoe)
You couldn't get more local than that. Support this local business in Wicklow and enjoy all of the treats from the counter. Watch out for special deals as Keith announces them on Facebook at Keith Grant Master Butchers
* Keith Grant Master Butchers is proud to be a Wicklow Naturally member