Beár Bia – a celebration of Irish food and drink – October 19th
Thu 19th October 2023
|
6 pm to 11 pm
|
Hen's Teeth, Blackpitts, Dublin 8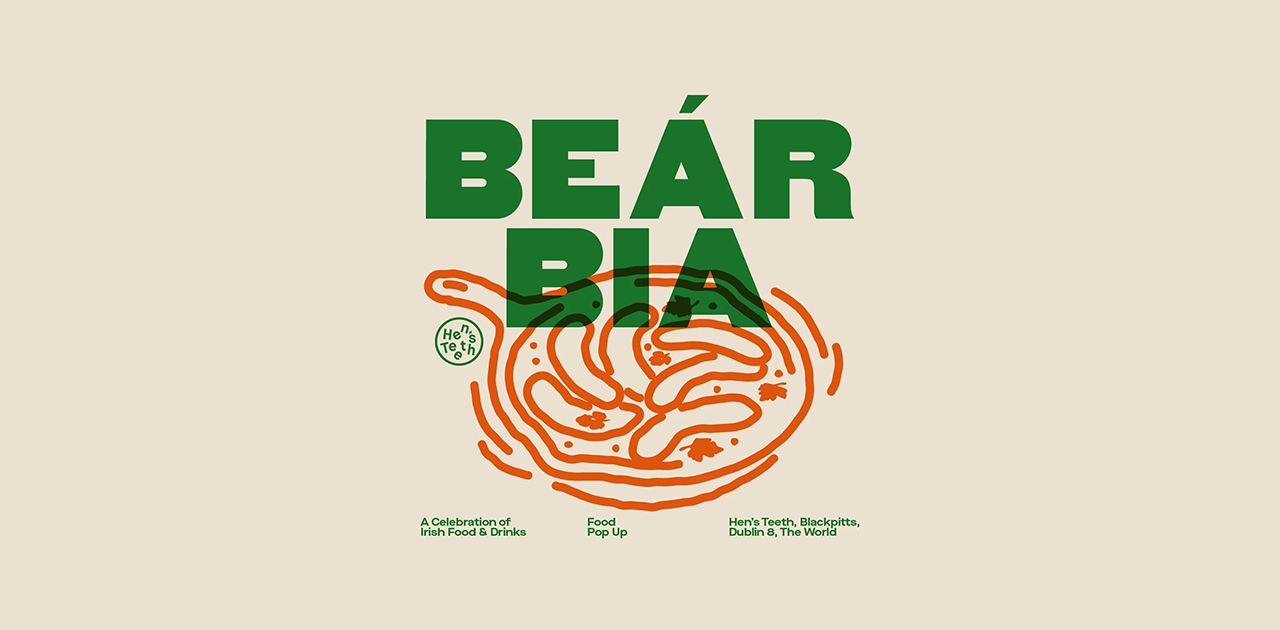 The final event of October Feast will take place on Thursday, October 19th and Friday, October 20th, the Hen's Teeth venue in Dublin will showcase the finest food from the Garden of Ireland at Beár Bia (which means Food Bar in Irish) providing a perfect conclusion to the month of festivities.
Hen's Teeth head chef Dylan Mullen (and Wicklow native) has created a four-course menu that brings together the incredible produce and flavours from the county. These have been paired with a drinks list by renowned drinks expert and champion of Irish beers and spirits Oisín Davis.
Beár Bia Wicklow Menu
Grangecon Kitchen Sourdough with a Ballyhubbock ricotta and Olly's honey dip.
Kilruddery House leaves & grilled courgettes in a Wicklow rapeseed oil dressing, with Hollywood Farmhouse Goats cheese, Dunne's black pudding and pear.
Ridgeway Wagyu BBQ brisket with Mic's Chili, creamy mash, celeriac slaw & cucumber salsa.
Coconut & Moo Moo basque cheesecake with a Conroy's raspberry compote.
All courses will be paired with drinks from Wicklow producers including Fercullen Irish Whiskey, Rí Rá Beer, Larkin's Brewing Company and istil 38 Premium Irish Vodka.
Beár Bia is a dinner series that celebrates the best of Irish food and drinks county by county in conjunction with Irish Food & Drink Month & Hen's Teeth.
To attend this event, you can purchase tickets for €65 each (plus booking fee) which includes drink pairings at https://www.hensteethstore.com/blogs/stories/bear-bia-a-celebration-of-irish-food-and-drink.