Ballynerrin Free Range Eggs
Food & Drink Producers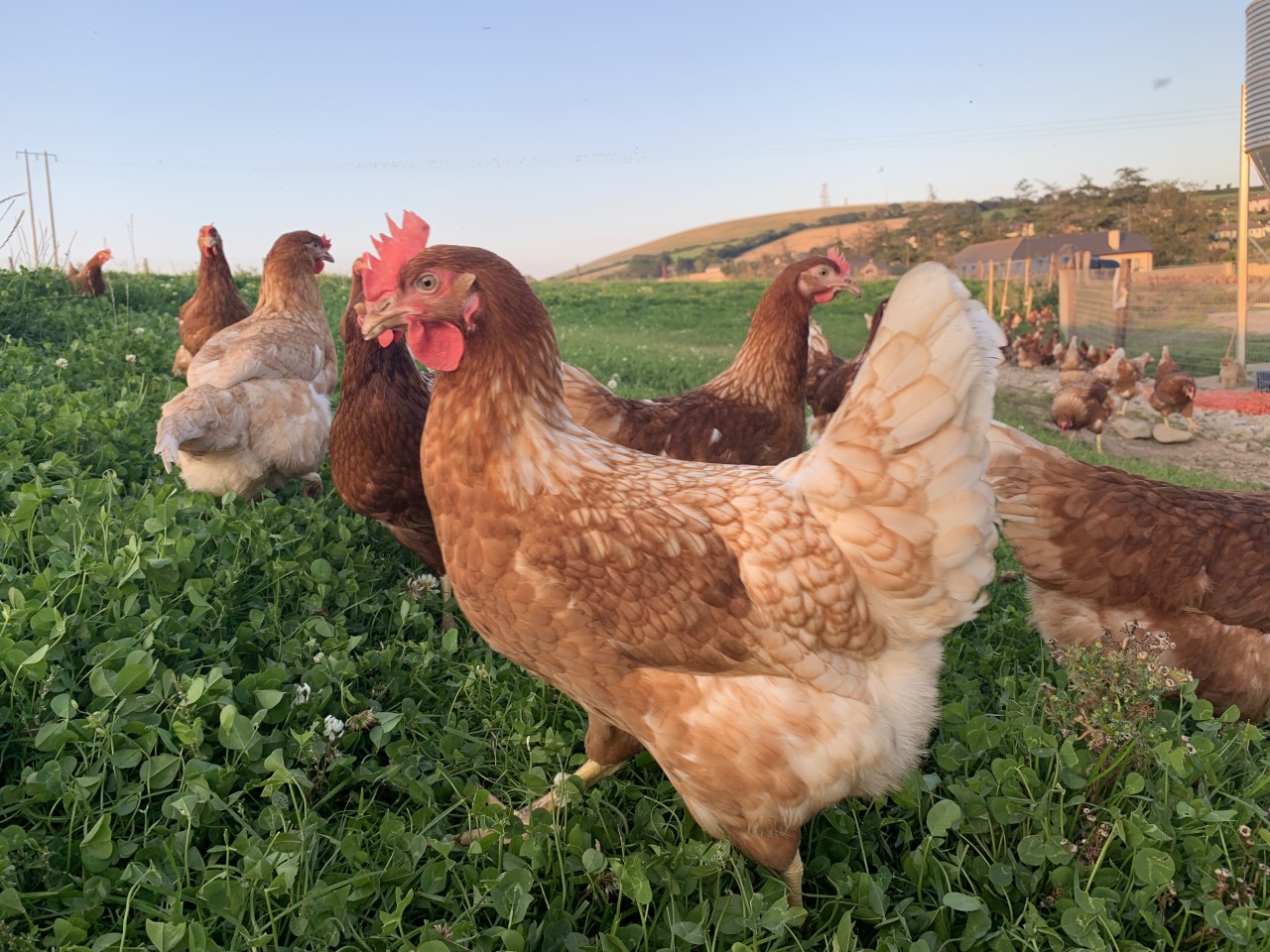 Our food producers in County Wicklow are people we are very proud of and that sentiment goes to Lynda Douglas who is running a 140 acre farm with her husband Alan and their two children, Chloe and Alex.
Just 2km from Wicklow town, on Marlton Road, Ballynerrin, Lynda spends her days looking after 3,000 beautiful free range hens, who in turn, lay the most delicious eggs which are being sold in many retail outlets across the county.
This poultry farm is home to these gorgeous hens who spend their days dandering around the wide open spaces available to them.
Ballynerrin Farm was originally used for rearing cows for beef, but, as markets changed, so too did Lynda and Alan's focus. The family decided to no longer deal in beef due to the decline in the markets and so turned their attention to the poultry market.
Lynda, who used to work in the food industry as an inspector, says retail businesses in County Wicklow have been so supportive of Ballynerrin Free Range Eggs since the business began. It was back in 2018 when Lynda decided to erect her own poultry house.
Her delicious free range eggs, which are boxed and labelled with the family farm's easily identifiable labels, are sold in Avoca stores, Donnybrook Fair in Greystones, Supervalu in Wicklow town and in many smaller independent fruit and veg shops in the county.
Lynda says she is very proud to have a Wicklow label on her eggs and says food provenance is really important. She said customers of Ballynerrin Farm Free Range Eggs are people who want to know their eggs are fresh and haven't been sitting around on shelves for weeks on end.
Lynda says she absolutely loves having her birds around her and with the help of Chloe and Alex, together they nurture the hens in the best way possible giving them the best opportunity for a longer and happier life.
If you are in any of these local stores make sure and pick up your box of Ballynerrin Farm Free Range Eggs. You can follow Ballynerrin on Facebook
* Ballynerrin Farm Free Range Eggs is proud to be a member of Wicklow Naturally