Brady's Coffee Company
Food & Drink Producers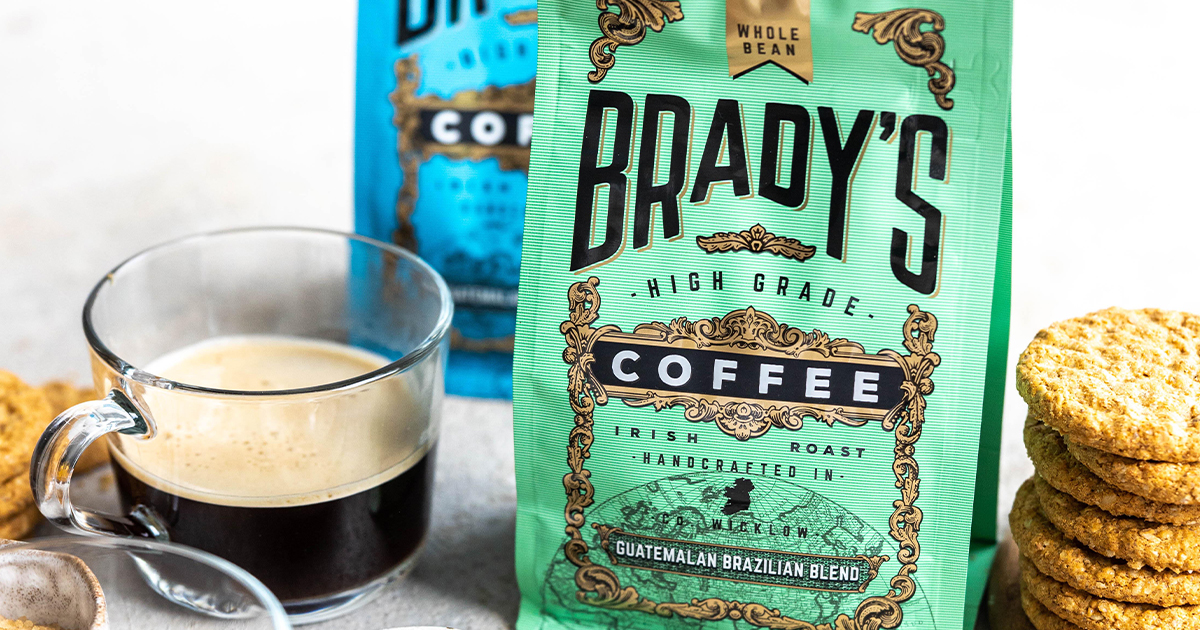 Brady's Coffee Company is a Coffee Roastery located in Wicklow Town.
Craig Brady has loved coffee for as long as he can remember. In his former life, he was a competitive cyclist and was on the panel for the 2000 Olympics. Coffee was his vice and he was on the constant search for the perfect cup of coffee he began home roasting in about 2005, progressing this hobby to a small 1kg commercial roaster out the back of the family business. Craig would finish work and go into his 'roastery' (a tin shed) and roast for a few hours trying to progress and learn about every aspect of roasting coffee.
In 2017, after many years of talking, Craig, Darren, and John (Craig and Darren's dad, the Don) decided to set up Brady's Coffee Company, and in 2018 Catherine (Craig's wife) joined Brady's Coffee Company as Head Roaster.
Over the past 5 years, Brady's Coffee has developed a fantastic range of coffees, including their barrel-aged coffee, a process that has been mastered over a number of years. From how the coffee is grown down to the packaging it is delivered in, the focus is to deliver delicious coffees in a sustainable way. They have developed a range of speciality coffee geared towards the gift and souvenir market and currently supply all major tourist and gift shops throughout Ireland, They also supply our Barrel-Aged Coffee into Dublin Airport and to a number of shops in the USA.
They have developed a range of coffee specifically for Lidl and currently supply all Lidl shops throughout Ireland. In 2021, they launched BARE coffee and produce a Cold Brew coffee on tap, that comes in a bag-in-box system (specifically geared towards the services sector cafes/bars) and will also shortly launch a lightly sparkling Cold Brew Coffee in a can with a twist on lemon, the perfect refreshing, natural pick-me-up.
Check out Brady's social media channels to keep up-to-date:
The Brady's Coffee Company is a proud member of Wicklow Naturally.