Conroy's Wicklow Raspberries
Food & Drink Producers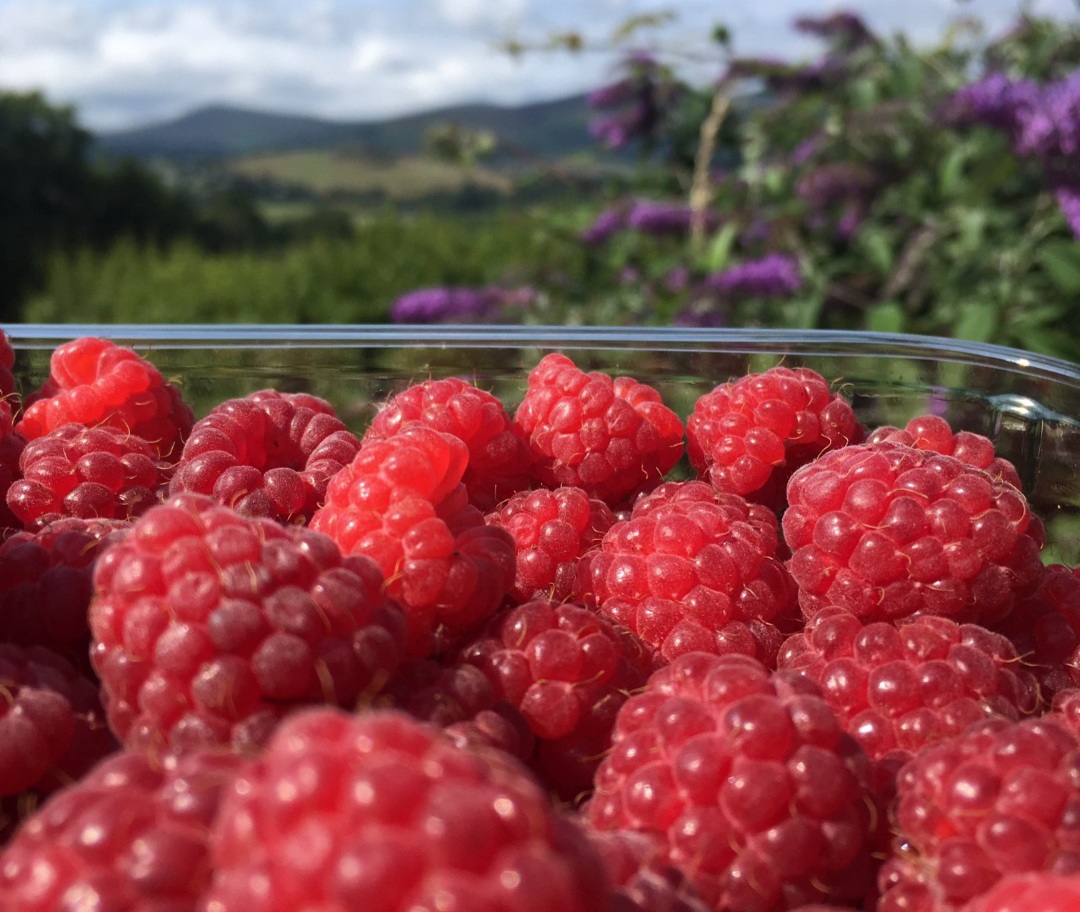 Swaying in the summer breeze in one of the most picturesque parts of Ireland is row upon row of Conroy's Wicklow Raspberries which are the pride of the Conroy family.
Set against a backdrop of the Wicklow Mountains and surrounded by stunning greenery, the farm has been producing the finest Irish raspberries ever since Annie and Jimmy planted their first canes in the late 1950s.
Today Alan and Jeanne continue the family business on the farm and they also have a flock of sheep which keeps them busy most of the year.
The couple take pride in the fact that many of their long standing customers have been buying their top quality raspberries since the 1960s.
As well as delivering to their customers, many old and new enjoy driving to the farm to pick up their own fruit, lapping up the peaceful beauty of this lovely part of the Wicklow countryside.
From late June to early August the raspberries are available to buy direct from the farm which sits in the shadow of The Sugar Loaf and only a stone's throw from Powerscourt and Bray.
Punnets of raspberries are available hand-picked each day for freshness and quality.
Alan and Jeanne grow their harvest of rich and fruity berries in the open air where the fruit ripens in the natural sunshine, without the use of poly tunnels.
They have sourced raspberry canes specially cultivated in Scotland for their hardiness and high quality yield.
These hardy Len Moy and Glen Ample varieties thrive in the Irish climate.
The Glen Moy plants produce an abundance of early fruit allowing picking to start by the end of June.
Glen Ample is the best and heaviest cropping of the mid-season raspberries, producing a full sweet berry that is ripe from the first week of July with generous crops running into early August.
The farm also offers a fantastic taste of summer during the winter months with frozen raspberries for sale.
Conroy's Wicklow Raspberries are supplied to a number of local stores, restaurants and hotels in the north Wicklow and south Dublin area.
Conroy's Wicklow Raspberries are proud to be a member of Wicklow Naturally