Miena's Nougat
Food & Drink Producers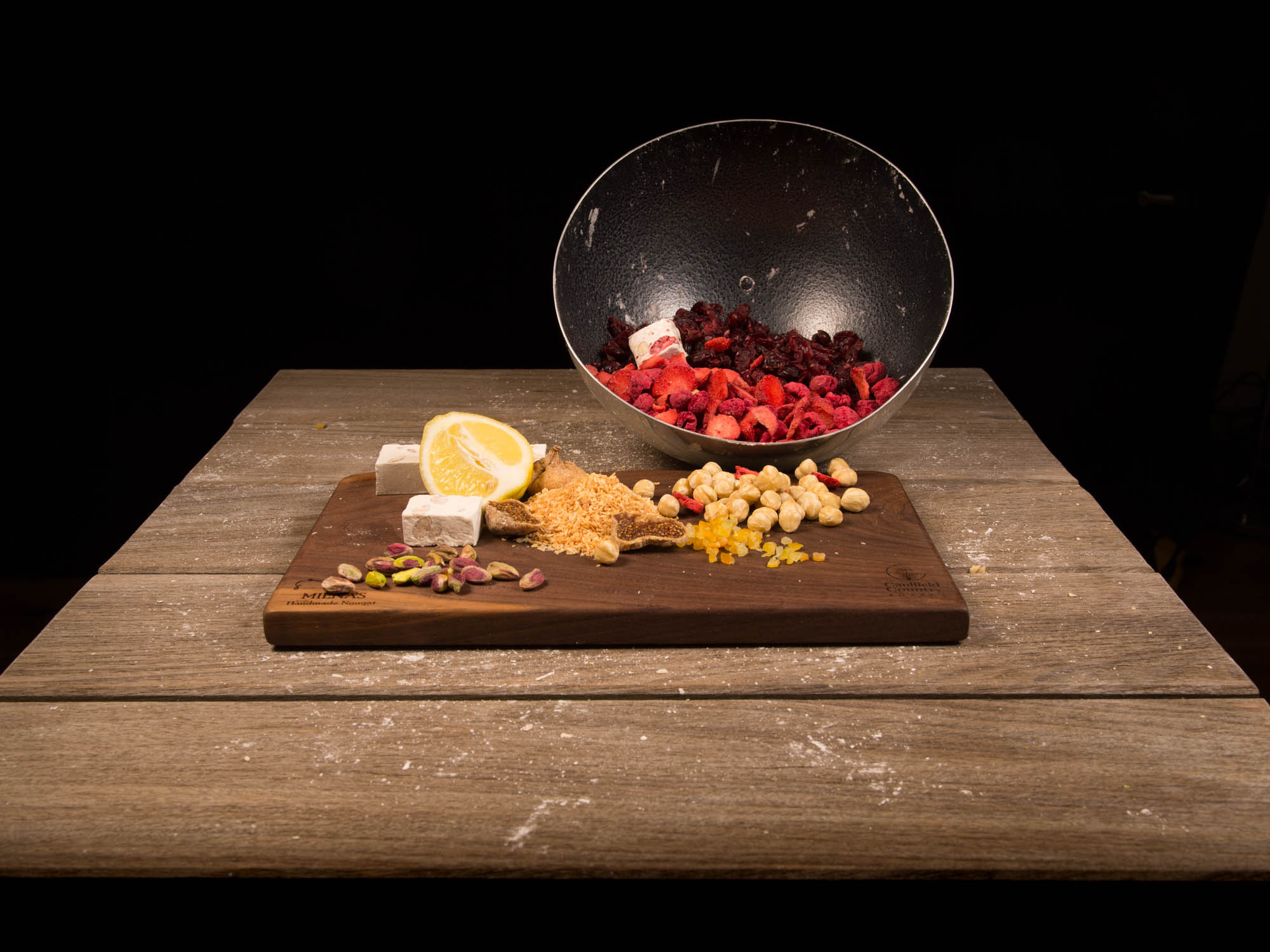 It is hard to believe that something which tastes so divine can also be good for you but that is exactly what you get with Miena's Handmade Nougat.
Bursting with natural ingredients and unique flavours, Miena has given the confectionery market a sweet treat that doesn't have to be a guilty pleasure.
Her passion for quality has seen her small cottage industry run from the kitchen of her home in the Wicklow Mountains blossom into an international success, supplying high end stores such as Harrods.
For Miena it is a labour of love and a passion which has been inspired by the beauty of the nature which surrounds her at her home in the picturesque Glen of Imaal.
Her natural ingredients ensure undulating sweetness and a comforting soft consistency; while a combination of flavours such as fresh almonds, pistachio nuts, figs and berries provide a different taste experience each time.
Her unique blend comes from hours of Miena's efforts working on timeless ideas and tweaking them to create her own delicious range of flavours captured in a nougat which is soft, slightly chewy, not too sweet and packed with fruits and nuts to give it its distinctive taste.
Since she first started making her luxury handmade nougat in her own kitchen in 2012, her attention to detail and quality has unsurprisingly led to success on a large scale.
The business has expanded rapidly to accommodate demand and now operates from a new purpose built facility beside her home.
In 2016 she started to produce her nougat under the Simply Better brand, supplying leading stores across Ireland, the UK and, more recently, in Denmark.
A long list of gold and silver accolades for the quality of her flavours led to even more orders, including one from world famous luxury department store Harrods in London.
As well as an impressive list of outlets, customers still love to visit and order from the full range on Miena's Nougat.
Miena's Nougat is proud to be a member of Wicklow Naturally