The Birds and the Teas
Food & Drink Producers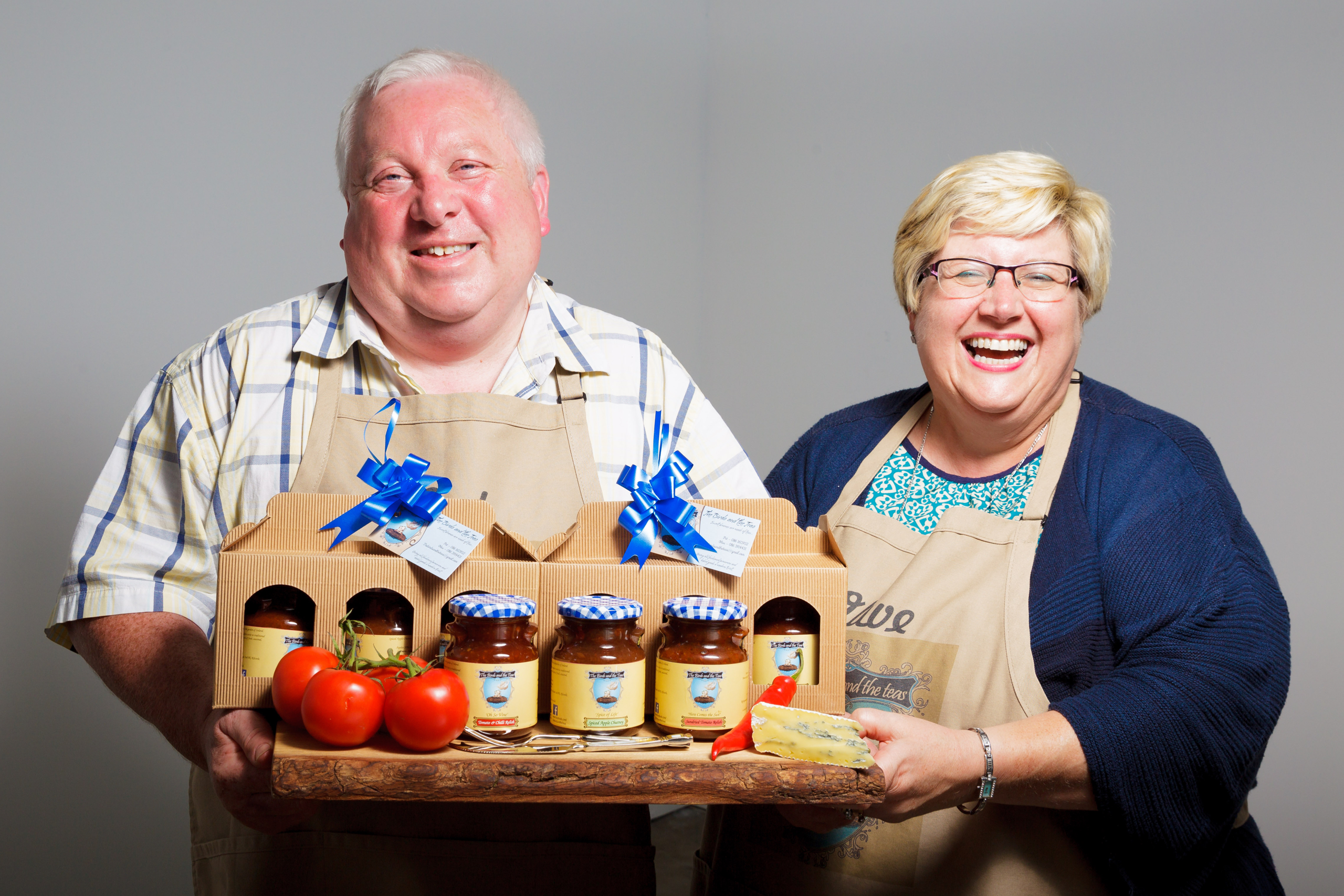 Coming from a farming background Olive and Pat from The Birds and The Teas learned from a young age how to value and use fresh, seasonal ingredients.
As Olive's Mother would say: "If you put the good stuff in, you get the good stuff out!"
And it was from her mum that Olive first learned how to make her own jams and chutneys – everything from blackberry and crab-apple jelly in the autumn, to elderflower cordial in the early summer.
For Pat it was summers spent on his uncle's farm down in Baltinglass which instilled in him an appreciation for country living and homemade seasonal delights.
It is not surprising that many customers describe the couple's range of wholesome and delicious chutneys and relishes as "memories in a jar", evoking for them happy childhood days eating in their grandmothers' kitchens.
Olive and Pat don't just understand seasonal Irish produce but know how to use it to its full potential.
The Birds and the Teas provide a range of handmade, slow cooked chutneys, relishes and preserves for retail and catering.
The difference is in the taste.
Hand prepared, slow cooked and made from locally sourced Irish fresh fruit and vegetables whenever possible, each product is also entirely free from preservatives and most are gluten free.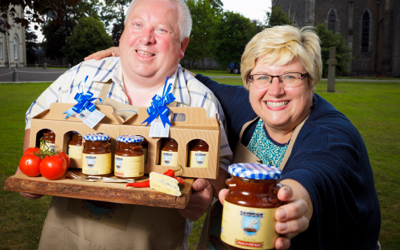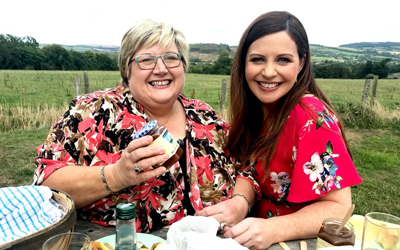 The traditional method of using the large preserving pans helps to enhance the taste and uniqueness in each flavour-packed jar.
While delicious by themselves, their products can also be used to make everyday meals that little bit more special.
The couple has gone to great lengths to perfect their products, initially developing them as a result of weekly customer feedback at their local farmer's market tastings.
Some have been changed as many as 17 times to perfect the flavour!
Birds and the Teas has a wide range of customers from parents wanting to use preservative free, good local produce when cooking for their children, to people who appreciate the genuine flavours and quirky combinations.
For everyone though it comes down to the great taste.
The quality they insist on has not gone unrecognised in the food industry and in 2019 the couple was proud to be awarded the All Ireland Farmers Market Championships title.
Olive and Pat has also worked with many of Ireland's leading chefs including Neven Maguire, Rachel Allen, Kevin Dundon, Catherine Fulvio and Edward Hayden to name but a few.
They have travelled the country from Letterkenny to Cork bringing the tastes of Wicklow to an ever-increasing audience and were delighted to have their best sellers featured as part of the Supervalu Food Academy in Wicklow and Dublin.
You can order from the Birds and The Teas Online Shop
The Birds and The Teas are proud to be members of Wicklow Naturally.