The Chocolate Garden of Ireland
Food & Drink Experiences, Food & Drink Producers, Where To Eat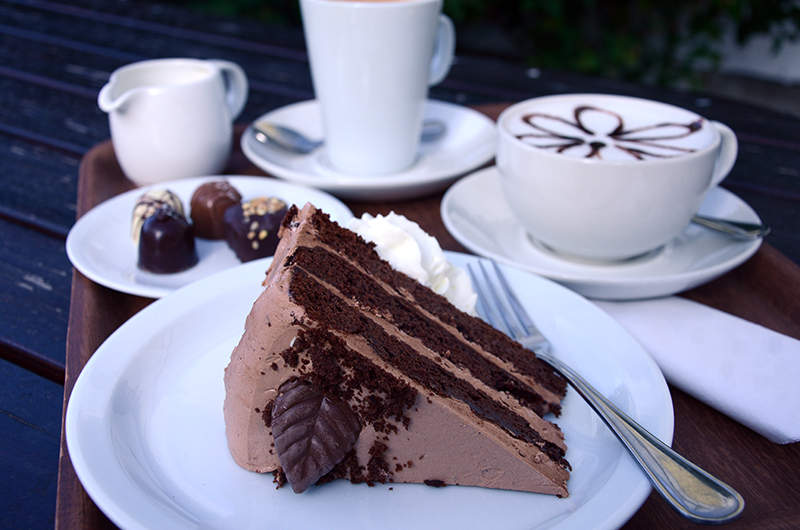 You don't have to win a golden ticket to indulge in a Willy Wonka style magical factory tour to experience a real life chocolate making factory – Mary and Jim Healy have created Ireland's very own chocolate heaven!
Set in the rolling countryside on the Wicklow-Carlow border in the very heart of the beautiful Garden of Ireland, is the multi award-winning Chocolate Garden of Ireland.
This artisan chocolate, ice cream and sorbet maker has become a magnet for tourists and local families and of course chocolate lovers over the years.
Established in 2001 by husband and wife team – Jim and Mary Healy – they make award winning handmade chocolates, confectionary, ice creams and sorbets. They started out making Dutch style waffles but have diversified considerably since the outset, making their own chocolates from 2003 and then their delicious ice-creams from 2008.
The Chocolate Garden of Ireland is the country's only chocolate and ice cream factory which opens its doors to host workshops and daily chocolate making sessions.  Visitors of all ages, from schools to retired groups, flock to the centre for this unique chocolate excursion which is both fun and informative.
This multi-sensory workshop experience (which requires pre-booking) offers the chance to indulge in tasting different grades of chocolate while picking up some fascinating facts from the experts on the chocolate making process. You can even make your own sweet treats.
Relax afterwards and enjoy some of the fine chocolate and ice cream delights produced on site in the comfort of the ambient cafe. There is even a play area for the kids and covered seating outdoors.
Operating in such a beautiful rural part of the country, the company takes a firm line on increasing its sustainability and reducing its carbon footprint.
Only natural flavourings are used in the making of its handmade chocolates which contain no palm oil, GMO ingredients or artificial additives.
And of course, as its many awards suggest, taste is of paramount importance.
The company's artisan chocolate products are on sale in fine food and speciality outlets across Ireland and overseas.
You can SHOP ONLINE to purchase these luxury chocolate bars. There are such an array of gifts available.
* The Chocolate Garden of Ireland is proud to be a member of Wicklow Naturally