Wicklow Farmhouse Cheese
Food & Drink Producers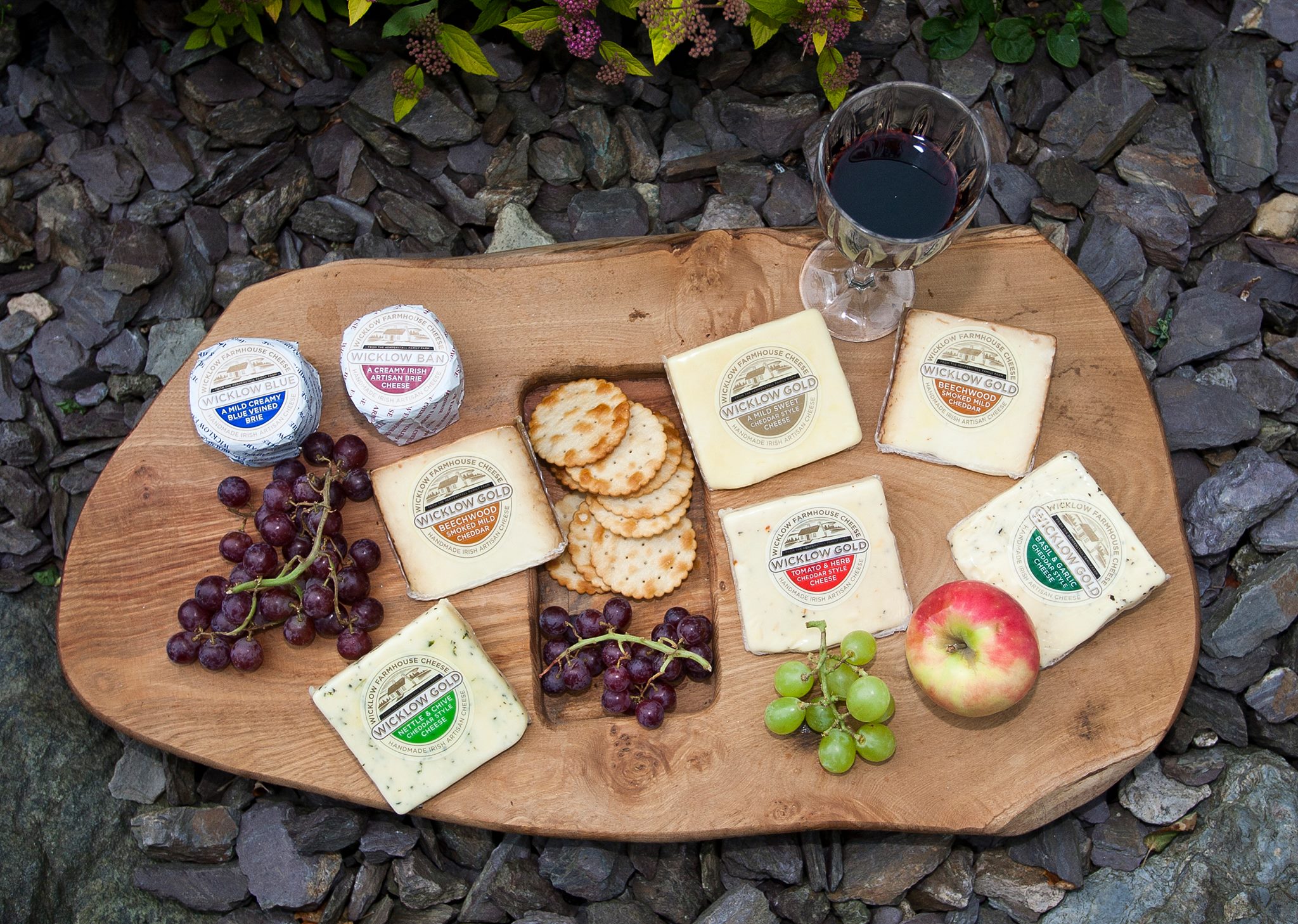 Sitting between Croghan Mountain and the Irish Sea is a family farm where Wicklow Farmhouse Cheese is produced – a range which boasts some of the finest artisan cheeses in Ireland.
Situated just 2km from the coast, the sea air gives a unique flavour to the farm's lush grasslands and in turn, adds a distinctive flavour to the milk to produce the seductively addictive cheeses.
John Hempenstall and his family before him have been farming here for generations and work seven days a week to produce their multi award winning cheeses.
The delicious creamy cheeses are all made from milk produced by the farm's Friesian cattle herd.
John established Wicklow Farmhouse Cheese in 2005 to supplement the farm's income and his cows are milked every day to produce his own pasteurised milk.
The cheeses are handmade in a purpose built dairy on the farm by the Hempenstall family, overseen by John and his daughter Mary.
They have won Gold, Silver and Bronze awards at numerous national and international competitions and Wicklow Blue has especially enjoyed critical acclaim since arriving on the market.
Wicklow Farmhouse Cheese now have a range of products, including Wicklow Blue Brie, Wicklow Bán Brie, St Kevin Brie and a selection of Wicklow Gold Cheddar cheeses.
The Wicklow Farmhouse Cheeses are available in delicatessens, supermarkets and farmer's markets as well as many restaurants throughout the country.
The highest standards are adhered to and regularly inspected throughout their farm and factory practices.
They have BRC Accreditation
All cheeses are handmade in small batches in order to maintain quality
100% Irish Company
No Artificial flavours
No Artificial preservatives
They have Halal Certification
To find out where you can buy these delicious range of cheeses click HERE
*  Wicklow Farmhouse Cheese is proud to be a member of Wicklow Naturally