Business Supports
Businesses are in unchartered waters due to the ongoing Covid-19 pandemic. Many are facing critical challenges including temporary ceasing of trading, cash flow and financial difficulties, staff continuity options and an uncertain future.
The government has put a range of supports in place for local businesses, including grants and loans, how to guides, online training, mentoring, to name but a few.
These can be accessed at local level from various agencies:
LEO Wicklow
LEO Wicklow supports local businesses in addressing these issues to help ensure businesses are in the strongest possible position in the face of an unprecedented and evolving situation.
County Wicklow Partnership

County Wicklow Partnership continues to support businesses throughout the Covid 19 crisis.  Access to funding is vital for businesses at this time and our staff are still available on the phone or email should you require assistance with a LEADER application for capital,feasibility study or training grants.
Videoconferencing is being used to progress application decisions.
We are also doing what we can to help those
with grants already approved to progress their grant claims.
Wicklow County Council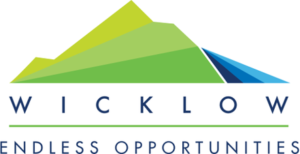 Wicklow County Council is the authority responsible for local government in County Wicklow. Wicklow County Council has a Covid-19 Community Response Forum running a helpdesk which is responding to the needs of vulnerable members in the community. Free phone 1800 868 399 or email covidsupport@wicklowcoco.ie 
Kildare and Wicklow Education and Training Board (KWETB)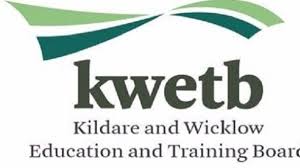 Kildare and Wicklow Education and Training Board (KWETB) provides a comprehensive range of education services throughout Kildare and Wicklow.  As the largest education provider in counties Kildare and Wicklow, the ETB provides education and training opportunities for life-long-learning
An Bord Bia
An Bord Bia, the Irish Food Board, acts as a link between Irish food, drink and horticulture suppliers and existing and potential customers throughout the world. It has developed a Covid-19 Hub called 'Navigating Uncertainty' which provides daily insights, podcasts, webinars, downloads and impact reports.
Fáilte Ireland
Fáilte Ireland remains committed to supporting Ireland's tourism and hospitality industry, business owners and the wider tourism community as everyone  works hard to navigate the COVID‑19 situation together. This crisis is affecting every tourism business in the country and the road ahead is uncertain. Fáilte Ireland is doing everything they can to help as this situation evolves via their dedicated COVID-19 Business Supports Hub.
At present many employers are preparing to re-open their premises over the coming weeks and months, many others are considering the viability of doing so. Businesses and employers should familiarise themselves with the Covid 19 Specific National Protocol for employers and workers by reading the Return to Work Safety Protocol.
You'll find the most recent business supports from each of these organisations here;  
Return to Work Safely Protocol