Ballycreen Care Farm
Food & Drink Producers
Ballycreen Care Farm is a 62 acre hill farm, nestled at the foot of the Brown Mountain, in Aughrim, County Wicklow.
This  farm is home to a flock of mountain sheep, horses, goats, kunekune pigs, a donkey and a collection of poultry.
The picturesque natural environment of secluded oak woodland, contrasting with wild mountain creates an ambiance of tranquillity and peace while the meandering river walk and woodland trail provides a haven for wildlife. The colours ever changing with the seasons is a delight to the senses.
Stephen and Lesley Jones are the owners of Ballycreen Care Farm and they say they are very lucky to be located where they are as they are surrounded by natural woodland and backed by the mountain.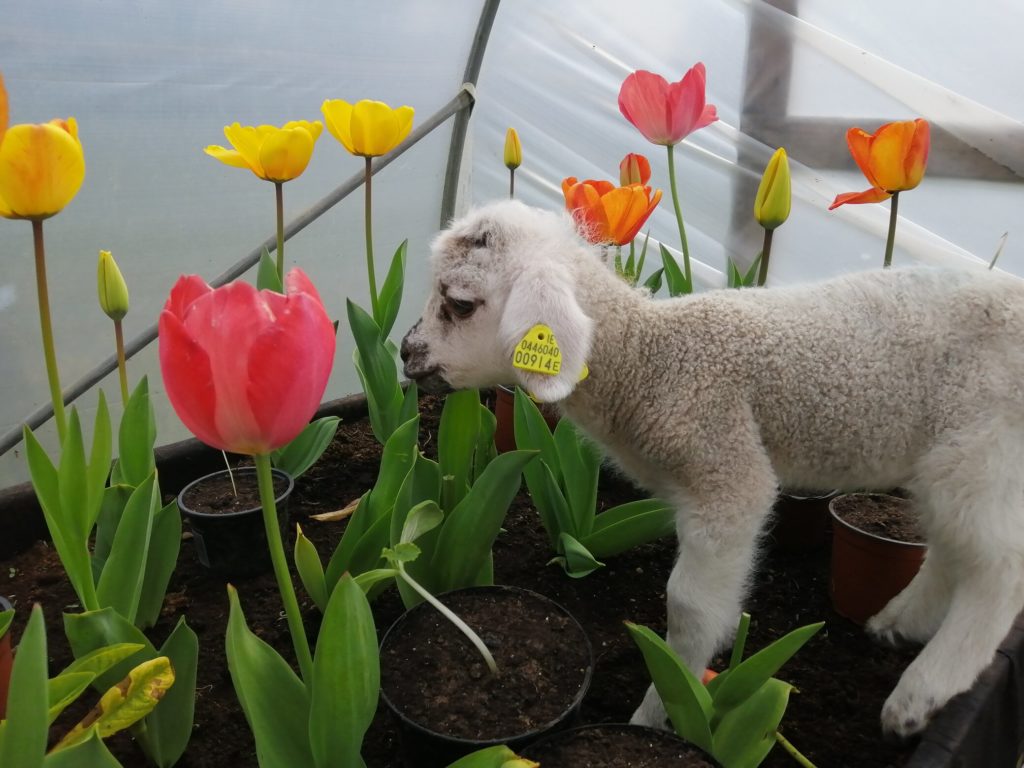 They are also very proud of their produce especially their Wicklow lamb. This year their lambs are texel crosses which graze on Wicklow's heather. The breeding of the lambs was researched by their son Joe who has a degree in agriculture from UCD.
The couple also produce sustainably cut edible flowers and leaves – a project taken on by Lesley who has a background in floristry. She had always wanted to grow flowers which are sustainable,  have no air miles and are full of a wonderful natural scent of nature. This is a side of their business they would like to explore further as part of "Ballycreen Farm" products.
Lily's restaurant in Wicklow has been using the leaves and flowers from Ballycreen Farm to create some wonderful culinary delights as well as using the farm's cut flowers grace their tables.
The couple are social farmers and have many community groups sharing the working of the farm with them.
Stephen and Lesley believe that partnering with nature has tremendous positive benefits for mental and physical well being. The location of the farm lends itself beautifully to this work and the animals offer a wonderful non judgmental approach. Their ethos is inclusivity while farming closely with nature.
To find out more visit Ballycreen Care Farm