Ballyhubbock Farm
Food & Drink Producers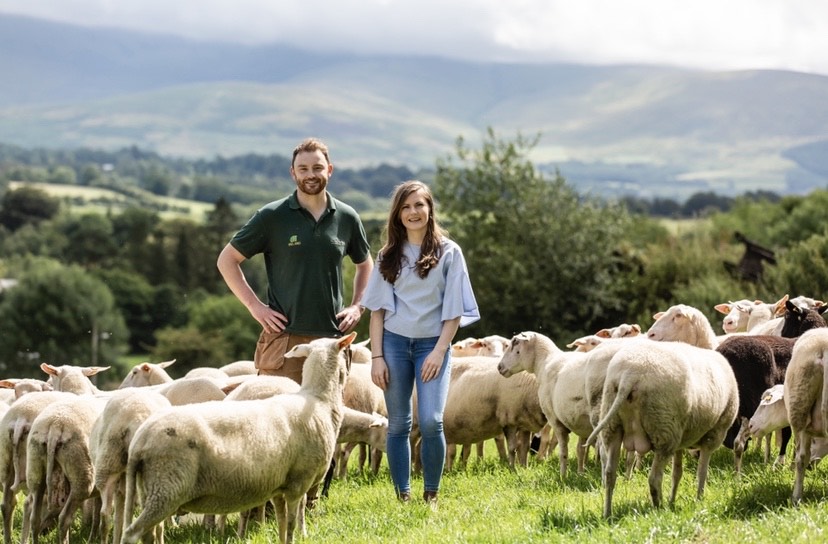 It started as a school boy dream by a young farmer growing up in the mountains of Co Wicklow and today is one of the most innovative artisan food businesses in Ireland.
As a third generation boy on his family farm, George Finlay was surrounded by everything from poultry to pigs, dairy cattle to sucklers and sheep, but he only ever had one interest and that was to establish a sheep dairy.
Now, in this most stunning of settings in the beautiful Glen of Imaal, looking out over the valley with the peak of Lugnaquilla looming in the distance, sits a busy milking parlour where George and his wife Hanna are producing delicious sheep's milk ice cream.
Handcrafted fresh every day in small batches, Ballyhubbock Farm ice cream is the culmination of years of study by George whose great knowledge and passion for sheep was recognised early on when at College he was honoured to be chosen as  'Sheep Student of the Year'.
More recently his expertise was acknowledged on a national scale when he was nominated for the Sheep Farmer of the Year in Ireland award.
The dairy's popular handcrafted products are made using traditional methods and combine sheep's milk from the farm's own milking flock with the finest, freshest local ingredients.
Not only are the flavours delicious but a huge advantage of using sheep's milk is that it is vastly more nutritious than cow's milk.
It is the ideal natural base for making ice cream as it is also creamier and sweeter than traditional cow's milk.
Drawing on his own knowledge, George reckons that sheep's milk has double the amount of protein and is higher in vitamins, minerals and fat than cow's milk.
In just two short years the farm has established a reputation for quality and its range of unique flavours which include chocolate ganache, lemon curd, raspberry crumble and original. Not only that, but Ballyhubbock Farm also produces the extremely popular Vanilla Ice Cream, Halloumi, Milk and Kefir.
Keeping their range natural is at the heart of the ice cream production and aside from the few nuts that the sheep get in the parlour, everything that they eat is pasture and no sprays or fertiliser is used on the land.
Follow Ballyhubbock Farm on  Instagram
* Ballyhubbock Farm is proud to be a member of Wicklow Naturally