Ballyknocken House and Cookery School
Accommodation, Food & Drink Experiences, Where To Eat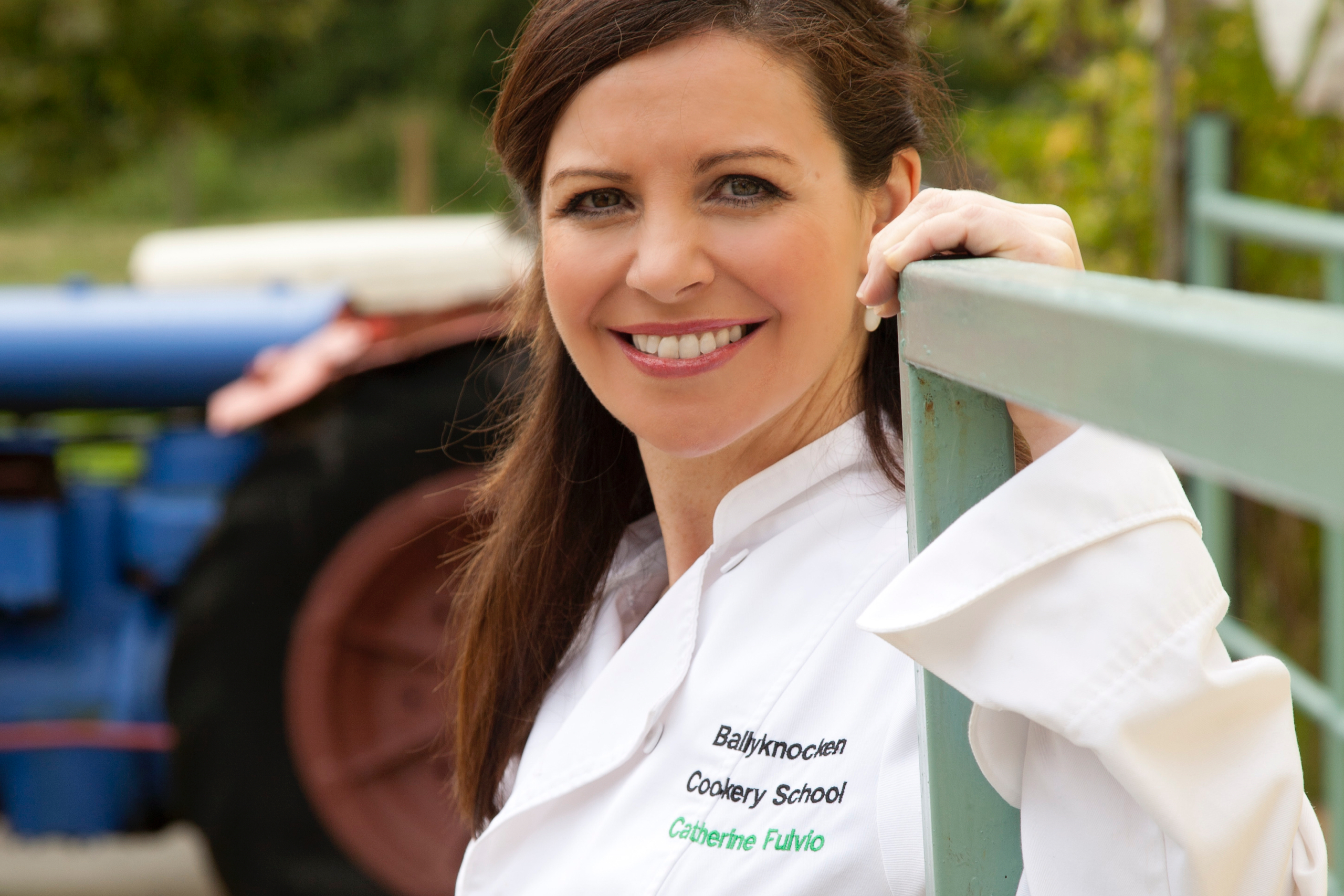 When it comes to developing your cookery skills, making a holiday of it and enjoying the craic there's one place which springs to everyone's mind – Ballyknocken House, Farm and Cookery School in Glenealy, Co Wicklow – the Garden of Ireland.
Ballyknocken House and Cookery School is home to celebrity chef, award winning food writer and Daytime Emmy Award nominated chef, Catherine Fulvio.
Catherine's family have been welcoming guests to the charming 4* Victorian style farmhouse, which is set in 280 acres, for over 50 years now and it's Catherine who is keeping that tradition alive, welcoming guests from around the world for her much acclaimed cookery classes.
Catherine is famously known in Ireland, the US and beyond for her many TV cookery series, her food writing for national and international media and for her many cookbooks.
Ballyknocken Cookery School, which is 47km south of Dublin city centre, is a haven for food lovers and budding chefs. The school itself is nestled in between vibrant herb, vegetable and soft fruit gardens making it an ideal countryside getaway for those who share the school's passion for farm fresh ingredients.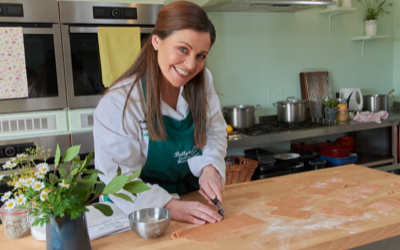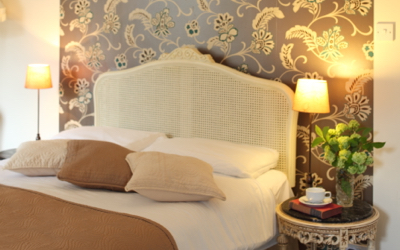 Winner of the International Cordon D'Or Culinary Academy of the Year, Ballyknocken Cookery School runs all year round cookery classes for those who wish to develop new skills in the kitchen. There is great choice of special and unique classes to suit all levels of skills and experience. Whether you are a novice chef, or a more experienced cook, Ballyknocken Cookery School offers classes from beginner cookery classes to more advanced classes.
Guests love the truly authentic experience of perusing the gardens for natural ingredients which they can then use in their cookery classes.
The school, which was named McKenna Guide's top 100 Best Places to Stay (Hotel and B&Bs) in Ireland, welcomes private groups to take over Ballyknocken House for exclusive use. This can be for corporate team building, cookery classes unique for hen parties and family gatherings. Everyone who comes to Ballyknocken will enjoy an intimate, warm and extremely friendly experience where you get to use the finest Wicklow ingredients.
There is also limited availability for B&B guests in the guesthouse where guests can enjoy packages such as Cookery Short Breaks, Getaway Breaks and the wonderful overnight Mountaintop Picnic Package.
Ballyknocken House and Cookery School is the perfect place to stay for those who love the great outdoors and who are ready to explore the true natural beauty of the Garden County.
Ballyknocken House and Cookery School is proud to be a member of Wicklow Naturally.