Daisy Cottage Farm
Food & Drink Producers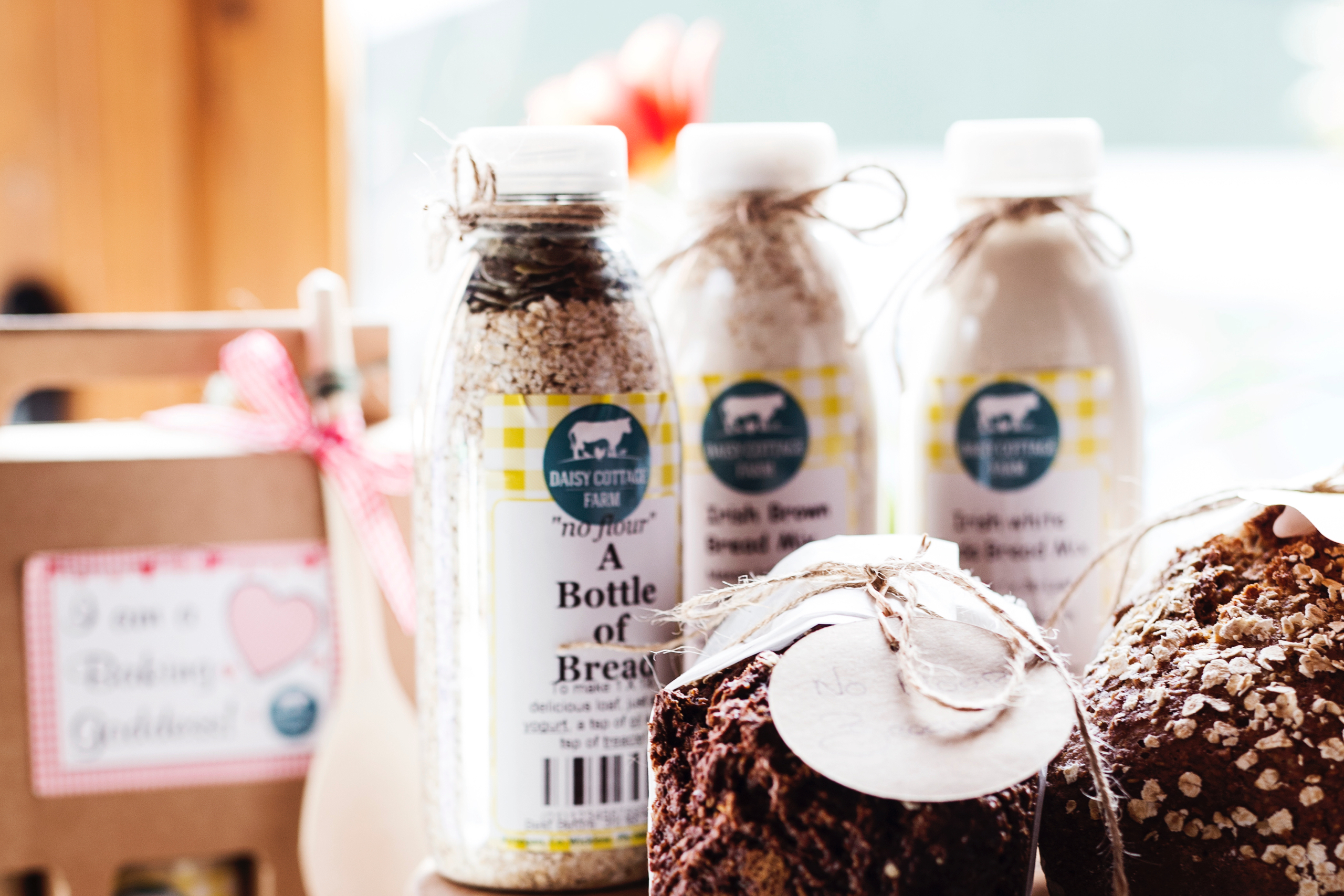 In the rolling hills of South County Wicklow, Daisy Cottage Farm has all the wonders of the Southeast of Ireland on its doorstep.
Located right at the foothills of the Wicklow Mountains, this idyllic setting is home to a multi award winning artisan bakery as well as a busy working farm producing an abundance of fresh fruit and vegetables.
The bakery, which has become renowned for its tasty sweet and savoury bakes, was set up by Lorraine, a pastry chef and home economics teacher who takes great pride in using the products from the farm itself.
At Daisy Cottage Farm it is all about food yards instead of food miles!
A wonderful array of handmade, homemade goodies is produced daily using some old favourite traditional Irish recipes as well as some of their own new creations developed along the way.
Many of the ingredients – tomatoes, onions, scallions, garlic, courgettes, potatoes, pumpkins, chillies, peppers, strawberries, raspberries, blackcurrants, apples and rhubarb – are all used in the delicious pies and cakes.
The abundance of produce is also turned into a selection of flavoursome jams and chutneys all made fresh on the farm.
A polytunnel has allowed for an even bigger choice of ingredients and the farm is now growing its own kiwi fruits!
No farm is complete without a flock of chickens, and at Daisy Cottage Farm the feathered family produce a ready supply of fresh free-range eggs for baking.
Unsurprisingly the bakery has been showered with accolades picking up a host of top gongs at the Irish Food Awards and National Artisan Food Awards.
As well as an array of tasty treats such as its award winning cheese and scallion loaf and ploughman's loaf, Daisy Cottage Farm has developed a reputation for is innovation.
A desire to help make baking easier and more enjoyable for everyone has seen it develop a range of popular baking mixes.
These handy bottles combine all the ingredients for some of your favourite baking treats and have been flying off the shelves.
They have even developed a 'Bottle of Bread' and 'Traditional Brown Bread' which can be made without any flour and which have proved so popular they have been including in Aldi Ireland's 'Grow with Aldi' campaign to great acclaim. To buy some of Lorraine's amazing products visit Daisy Cottage Farm Shop
* Daisy Cottage Farm is proud to be a member of Wicklow Naturally