Ebb & Flow
Food & Drink Producers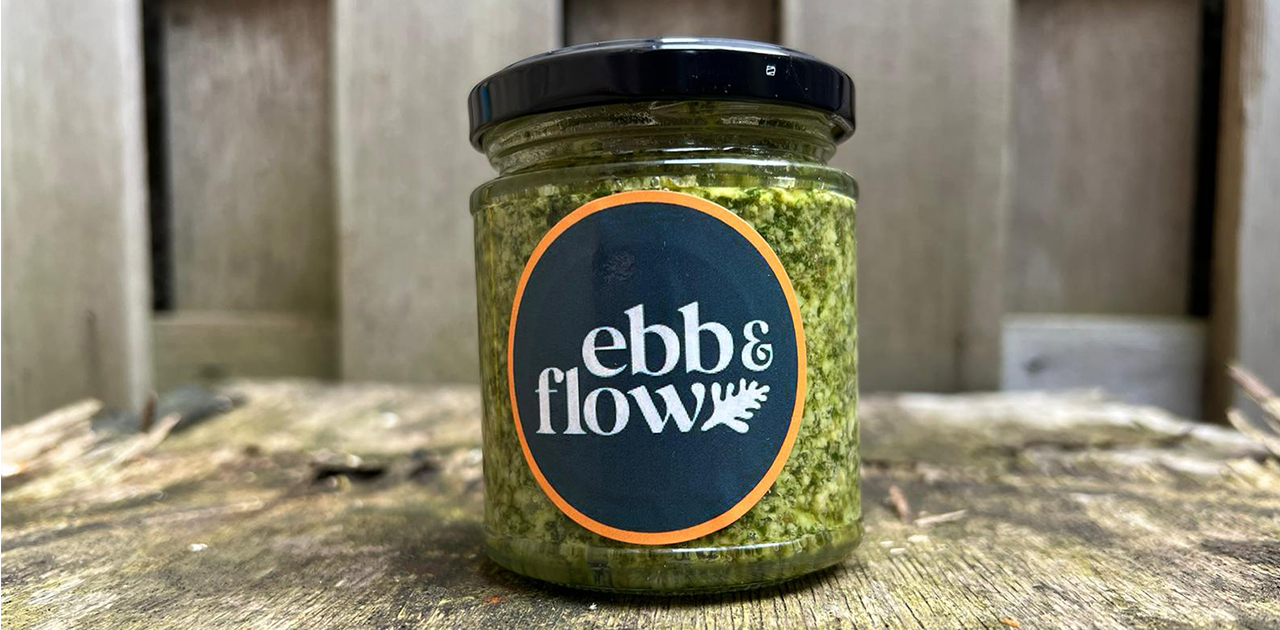 Ebb & Flow is a small artisan company based in Co. Wicklow producing tasty seaweed products.
Anne O Hagan set up this company in 2021 to create a range of delicious Irish seaweed-based products to reintroduce people to this fabulous forgotten Irish superfood. We hope to provide people with an easy way to incorporate seaweed into their diet which will be good for them and good for the planet. All our seaweeds are sustainably harvested in the west of Ireland. Our Current range includes Seaweed Pesto – A super fresh flavoursome Pesto Seaweed Hummus – A creamy light hummus with Alaria seaweed. Seaweed Sprinkles- A blend of 4 different seaweeds, flaked and used as a salt alternative. All our products are plant-based and dairy free.
Ebb & Flow is a proud member of Wicklow Naturally.