Food at Fishers of Newtownmountkennedy
Where To Eat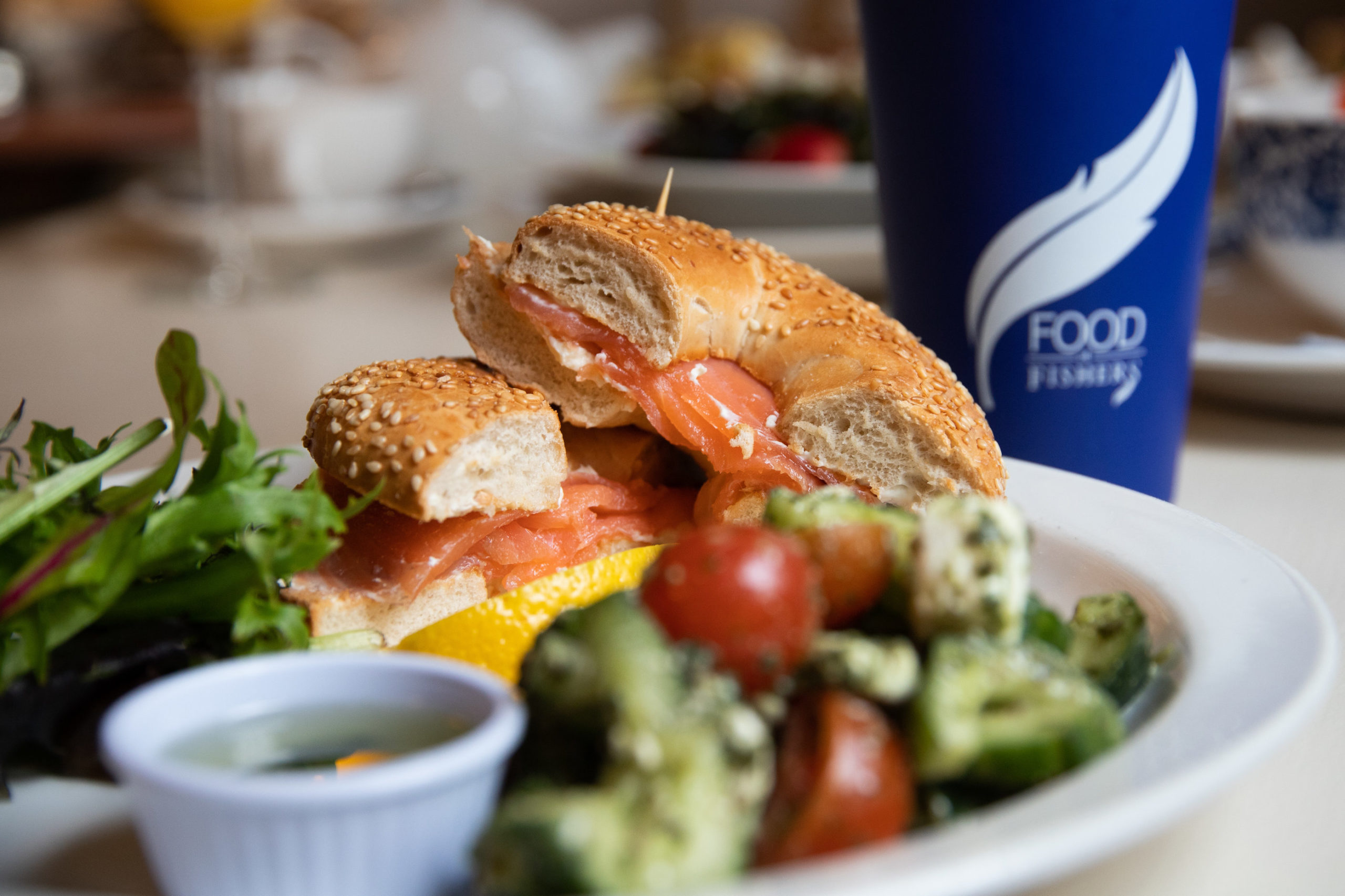 FISHERS of Newtownmountkennedy is a fabulous destination retail outlet which is award winning, family run and is a great supporter of local producers.
Founded in 1979, this shopping experience has developed from being a small country clothing outfitter to an 11,000sqft hub which attracts shoppers from all over.
It's a big attraction to Newtownmountkennedy where people can eat in its beautiful award-winning cafe where everything is made on site by their own bakers using local ingredients where possible.
Food at Fishers of Newtownmountkennedy serves brunch, lunch and plenty of delicious treats and the pastry chef is excellent.  The attention to great ingredients and great care in preparation mean they offer something different to other places.
People coming here can enjoy a range of delicious foods from soups and homemade brown breads, quiches, gourmet hot sandwiches, special salads, bagels and open sandwiches with options for vegetarians and non vegetarians.  As everything is made on site they can tailor your dish to your particular requirements – whatever they may be.
The treat counter is simply mouth-watering with everything made in house daily – from zesty lemon drizzle cake to decadent chocolate brownies, crisp vanilla shortbread to fluffy fruit scones, and all the old favourites like deep filled apple tart, double coffee cake, carrot cake,  bakewell tart and a firm favourite – caramel squares.
And if you can't decide from that selection, the afternoon tea is the choice for you to get a little taster of everything – just book in advance!
The brilliant team serve up the delicious food in a setting which is welcoming and very relaxing. Whether its breakfast or brunch, lunch or treats, they have the finest locally sourced produce for visitors to enjoy.
And of course not only that, but, also on site, is a hub of retail activity. There's a popular menswear shop, a ladies boutique, gifts, homeware, an accessories department and children's clothing department. There is also a gallery and artists workshop and a beautiful self catering cottage so visitors can stay and explore more of what Wicklow has to offer.
Food at Fishers of Newtownmountkennedy is run by Rebecca Harrison and Charlotte Errity, the daughters of the founders. This is certainly one establishment where the team are passionate about what they do, they are passionate about building relationships with local suppliers, local businesses and the local community.
Visit Wicklow and visit Food at Fishers of Newtownmountkennedy
* Food at Fishers of Newtownmountkennedy is proud to be a member of Wicklow Naturally.