Glendalough Distillery
Food & Drink Experiences, Food & Drink Producers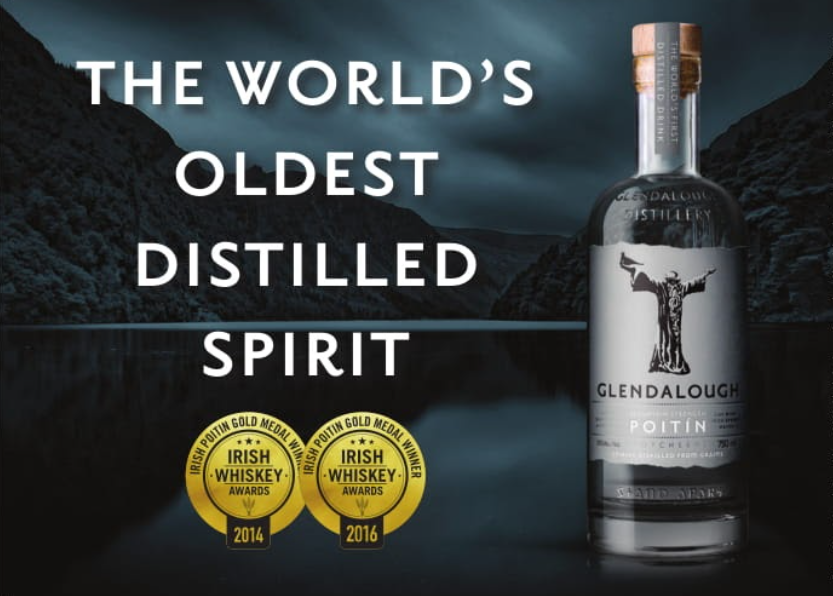 In a glacial valley nestled in the Wicklow Mountains is Glendalough Distillery which was created by a group of friends who decided to swap their city lives for a life in the beauty and wildness of the Garden of Ireland.
They have always been lovers of Irish whiskey so when they'd meet up, they'd enjoy whiskey, chat loads and then eventually they convinced themselves to jump out of their safety net and head to Wicklow to create something meaningful and very delicious.
Glendalough (The Glen of Two Lakes) is nestled in the Wicklow Mountains so together this bunch of friends built a craft distillery near their favourite spot in the mountains where they have helped revive the heritage of craft distilling – a heritage which dates back to the 18th and 19th centuries when there were over 200 licensed distilleries in Ireland and who knows how many unlicensed ones. These distilleries were producing diverse styles of poitín, whiskey, gin and absinthe.
The craft of distilling spirits was invented and nurtured in Irish monasteries like Glendalough around this time. As an area of outstanding natural beauty and history, it is one of the most visited places in Ireland. It is a place that will stir your soul and lift your spirit. And for the creators of Glendalough Distillery, it is a unique home for their brands of whiskey, poitín and gin.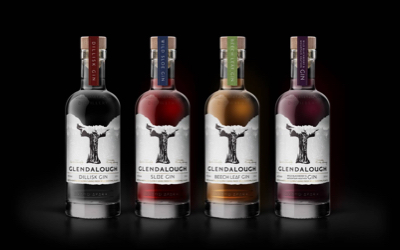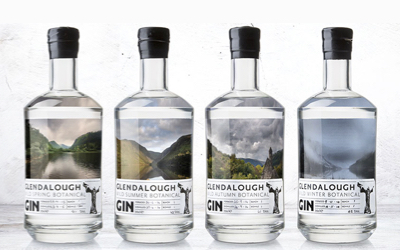 What this group of friends have created is phenomenal. Their gins are of very different quality, made from fresh, wild ingredients which are foraged in the mountains around the distillery and put in the sill within hours of picking by their own forager.
The delicious range of whiskeys made up of single malts, single grains and Pot Still expressions, are all bourbon barrel aged and finished in a second and in some cases third, very different cask.
But, before there was whiskey in Ireland there was poitín – the father of Irish whiskey and an ancient ancestor of all distilled drinks. It was first made by the monks in monasteries in the sixth century, outlawed in 1661, but now it's back and this group of friends have created a poitín which is triple distilled in a traditional copper pot-still using malted barley and pure spring water. It's bottled at 55 per cent for a strong, authentic taste of Ireland's original spirit.
Glendalough is one of the most important sites of monastic ruins in Ireland. On the bottles of their gins, whiskeys and poitín the team pay homage to St Kevin, the founder and first abbot of Glendalough. Before the arrival of St Kevin this glen would have been desolate and remote and would have been ideal for a secluded retreat.
There are currently no tours of the distillery but you can sign up for the distillery's news to find out when the doors do open for tours. But, in the meantime, when you come to experience this glacial valley of Glendalough visit The Wicklow Heather or Glendalough Hotel to buy a bottle and you will enjoy delicious food and the full range of craft spirits. Or buy online HERE.
* Glendalough Distillery is proud to be a member of Wicklow Naturally