Hips and Haws Wildcrafts
Food & Drink Experiences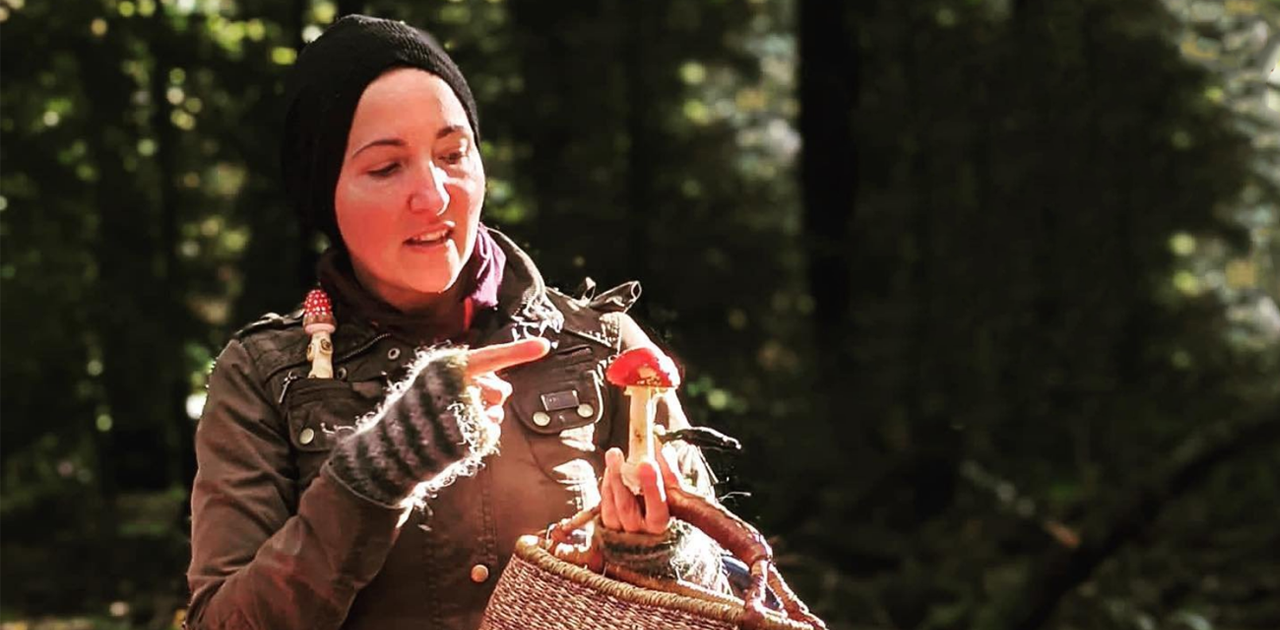 Exploring the Alchemy of: Foraging. Fungi. Wild Food. Medicinal Mushrooms. Herbal Medicine. Fermentation. "I am passionate about sharing how nature nourishes, connects and grounds me. To offer an experience that ignites others' curiosity for the wild with food and medicine." – Courtney Courtney lives in the stunning County Wicklow, Ireland, happiest surrounded by trees and observing the changing seasons.
A keen forager, she spends much time wandering the hedgerows and forests for wild local food to preserve as food or medicine. Processing and transforming wild plants, roots, berries and fungi into herbal extracts, teas, salves, ferments and delicious food to share with her community. She delights in sharing her hard-won knowledge and experience that she has acquired, but more than anything prides herself in the ability to teach others about the magic of the natural world and how to feed and nourish our bodies and souls with these wild foods and in particular wild fungi.
The passion and enthusiasm with which Courtney shares this knowledge are infectious and clearly communicated, breaking down complex and often dry mycological or complex terminology into snippets of interesting facts and hands-on learning experiences. A proud member of the Association of Foragers. Courtney can teach you to identify many edible, medicinal, toxic or deadly fungi and show you how to increase your knowledge and confidence step-by-step. Ireland has an abundance of wild fungi that you can safely learn to identify and enjoy for its culinary properties, and medicinal qualities or just to learn new skills or to deepen your connection to nature.
You will learn how to begin to safely identify mushroom species and also discuss the medicinal qualities of mushrooms. The emphasis on her events is from a foraging perspective – however, your interests may lie in many areas: from nature photography, nature connection, mycology, natural sciences, forestry, food, and medicine – you will be most welcome. Courtney's workshops are inclusive and accessible. Courtney shares her knowledge, skills and experience in foraging walks, workshops and events throughout Ireland and is invited as a speaker in various seminars such as The Radical Mycology Convergence 2022, Herb Feast, Fumbally Stables EAT:ITH, Body & Soul etc. "Courtney's passion, knowledge and her ability to clearly explain and share the excitement and to re-kindle the reconnection to the wild around and within us is what you can expect if you join her on one of her events."
Read the reviews from past participants here: https://www.facebook.com/hipsandhawswildcrafts/reviews You can book her events at this link: https://hipsandhawswildcrafts.clr.events/
Follow Hips and Haws Wildcrafts on Facebook and Instagram
Hips and Haws Wildcrafts is a proud to be a member of Wicklow Naturally