Kilmullen Farm
Food & Drink Experiences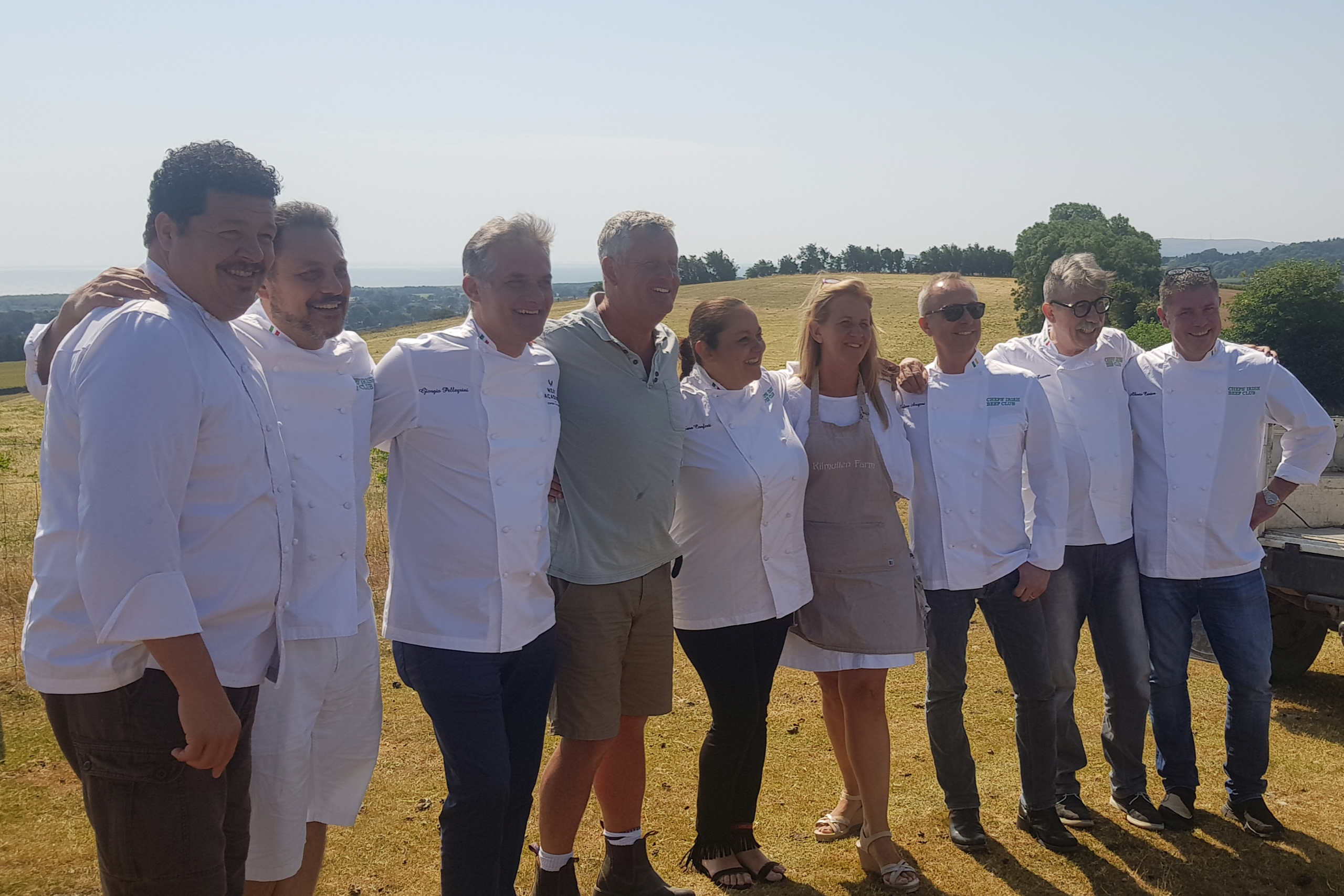 Wicklow's landscape is well known for its wildness, flavours and livestock and perhaps most famously, its Wicklow lamb.
Wicklow lamb has featured on many menus across Ireland and further afield and one family who knows the lamb business inside out is the Bourke family who have been farming lambs for three generations.
In Newcastle Co Wicklow, Margaret Hoctor lives with her husband Eamon Bourke and their children Samuel and Eleanore at Kilmullen Farm –  a 150 acre farm which produces over 300 of the finest and tastiest lowland flock Wicklow has to offer. And not only that, but this family have diversified their farm to also produce beautifully tasting apple juice, seasonal sweet corn and also run a full livery business.
Their succulent lamb is reared on the family farm where they are free to graze and roam the beautiful Wicklow countryside. It's at Kilmullen where the family ensure the diet and welfare of their lambs are of the utmost importance.
All of the lambs at Kilmullen Farm are fed with clover and grass, but, in addition, what gives these lambs their distinctive flavour is the wild mint, wild garlic and other wild herbs which the lambs graze on in the hedgerows allowing for full traceability. These wild herbs give the lambs better texture and the taste is divine. The lambs are also left to graze in the orchard for the windfalls and left over sweet corn so their diet is all that is natural and unique to Kilmullen .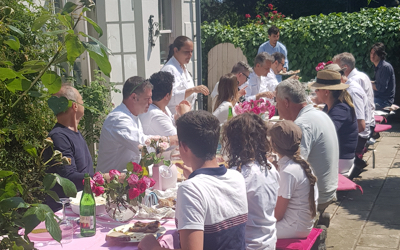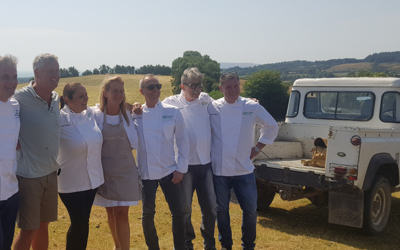 Kilmullen Farm offers a fantastic range of the highest quality of lamb products, all Bord Bia approved, which can be bought direct from the farm. The range of products are traditionally matured and are expertly butchered for the best in tenderness and taste. The family invested in a new cutting room on Kilmullen Farm where the lamb is cut by an experienced butcher having been hung for 10 days ensuring full quality control.
The farm boasts a fantastic range of cuts; legs of lamb – butterflied or filleted, lamb chops, racks of lamb, shoulder boned and rolled. You can also buy full or half boxes which are all vacuum packed and ready for your freezer. The lamb is labelled so customers know exactly what each piece is.
Kilmullen Farm is a fantastic place and it's not just lamb which is produced here. Eamon's father planted an orchard over 70 years ago which is where Bramley and Cox apples grow on the 100 apple trees. The apples are handpicked in late September and early October and sent to an Irish apple farmer, Con Trass,  who presses, pasteurises bottles and labels the apple juice. The Kilmullen Farm Pure Irish Apple Juice is a very popular choice in restaurants, coffee shops and stores around County Wicklow.
Their seasonal sweet corn is ready from early September to mid October and is dependent on Mother Nature being kind giving them a short window to harvest it while it is ripe. This delicious tasting sweet corn is sold in local shops or can be sold from the farm, in small or large quantities, offering that fabulous gate to plate experience.
Also on the farm is a full livery business with 18 spaces so clients can enjoy the land and stunning scenery which surrounds the cross country and the arena.
Margaret and Eamon also sell through farmers markets at Airfield Estate (from 9.30am-2pm on Fridays) and Dunlaoighre People's Park (from 10am-4pm on Sundays) from July to December.
Kilmullen Farm is a 'Quality Assurance Scheme Bord Bia Certified Member'. And as the family say, 'An Rud is Eanamh is Iontach' which translates as, What's rare is wonderful!
You can order direct from Kilmullen by visiting Kilmullen Farm
Kilmullen Farm is proud to be a member of Wicklow Naturally.