Mushroomstuff
Food & Drink Experiences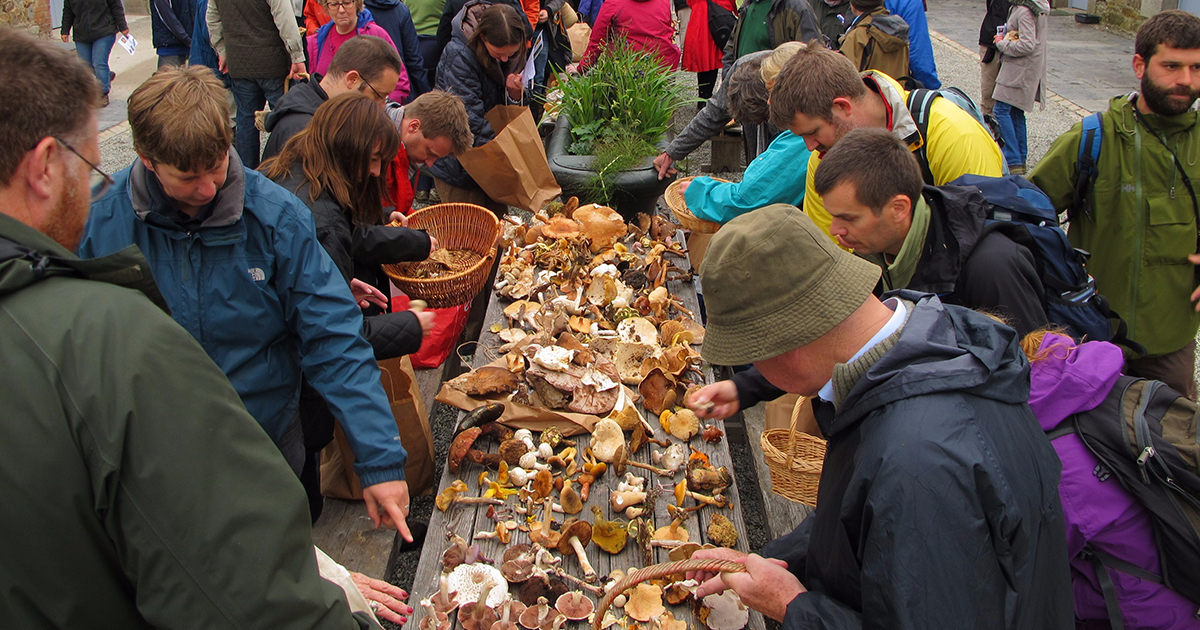 Bill O'Dea is a passionate Irish mycophagist who has been running mushroom hunts in Ireland and abroad since 1996. He also speaks internationally at Mushroom festivals in Spain, France and Turkey.
His hunts in Ireland have been covered and recommended by RTÉ TV (Corrigan knows food, Nationwide, Living the Wildlife, Neven Maguire), TV3, TG4, Irish Times, Irish Independent, Examiner, Sunday Independent, RTÉ 1 Radio (Morning Ireland, Mooney goes wild, ), Sunday Business Post (Ross Golden Bannon top ten events of the year), Food and Wine magazine, and others.
As well as his love of gathering and eating wild mushrooms, Bill enjoys sharing his knowledge on the fascinating, amusing and sometimes horrific aspects of fungi and their relationship to the planet and the other natural kingdoms.
Bill runs several public mushroom hunts in Autumn every year and is also available for private events. He has enjoyed sharing his passion with groups including chefs, university/college, slow food and mushroom/food festivals.
Check out their social media channel to keep up-to-date:
Mushroomstuff is a proud member of Wicklow Naturally.