Powerscourt Distillery Ltd
Food & Drink Experiences, Food & Drink Producers, Retail Outlets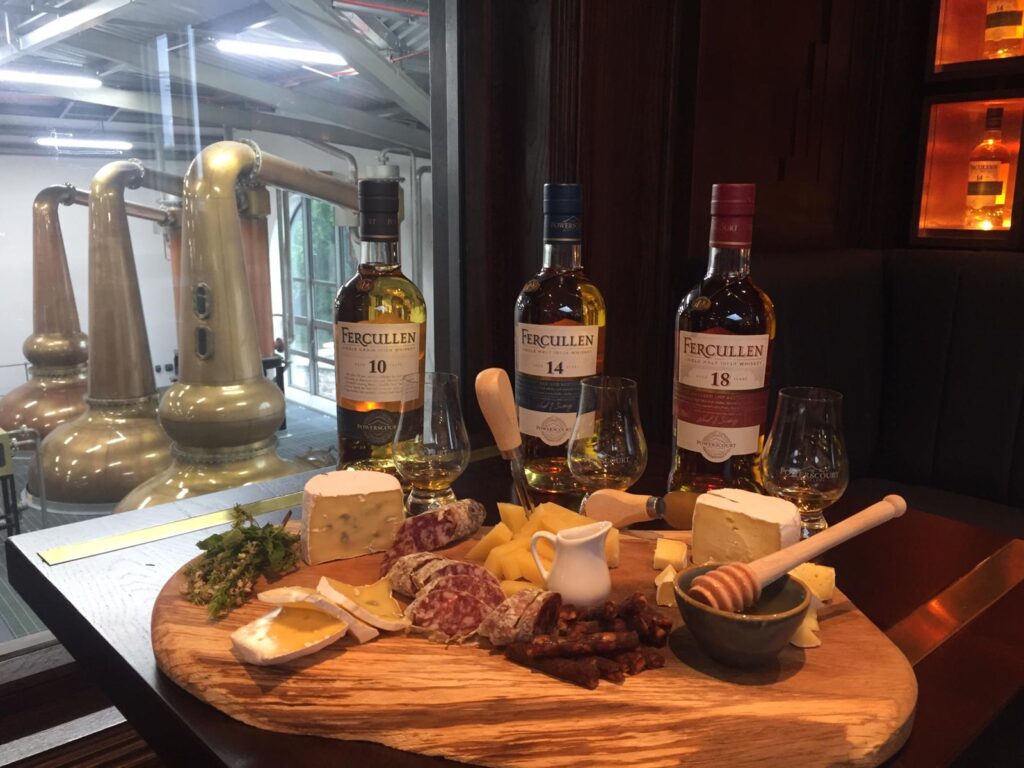 Nestled under the Sugarloaf mountain on the well known Powerscourt Estate in County Wicklow is The Powerscourt Distillery and Visitor Centre which opened in May 2019.
The distillery, which attracts people from all over the world, was awarded 4th place in the 2019 Gold Star Awards for the Best Irish Drinks Tourism Destination.
Powerscourt Estate has often been described as the 'jewel in the crown' of the Garden of Ireland.
The distillery itself is the home of Fercullen whiskey, Fercullen being the ancient name for the lands in this area. It is located in the estate's old mill house which has been beautifully restored and extended to house six carefully appointed individual tasting rooms available for private and corporate hire, pre and post-wedding events, high-end AV lounge, café, bar and retail areas which are now open to the public for daily tours and tastings.
What immediately sets Powerscourt Distillery apart is the influence of Master-Distiller and Blender Noel Sweeney. Noel brings decades of expertise and knowledge which are now being passed down to a new generation of apprentice distillers on a daily basis.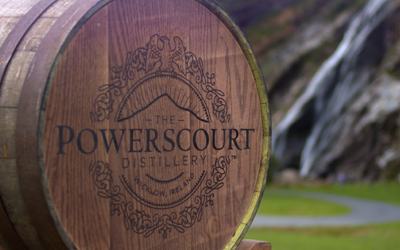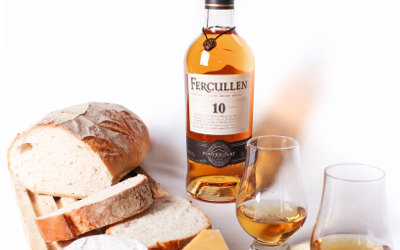 Noel, who is a globally recognised expert, has been at the forefront of innovation in Irish whiskey for over 30 years. Powerscourt Distillery and visitor centre offers the opportunity to discover this whiskey making process in such a beautiful setting. The highlight of the tour is the tastings of the whiskey in the intimate tasting rooms.
The visitor centre also offers a unique local food and whiskey pairing experience. With her innate interest and enthusiasm for showcasing local produce, Santina Kennedy, the resident Irish food historian at Powerscourt Distillery, has introduced a carefully selected choice of Irish artisan food products. These include some of the finest foods from County Wicklow which are specifically chosen to compliment the tastings of Fercullen Irish Whiskey.
Whiskey tastings can be enjoyed with food pairings or indeed visitors can enjoy the full selection of local foods in the visitor centre café. A selection of whiskey cocktails made with the Fercullen whiskey are available in the bar.
Powerscourt sets the perfect stage for distilling and maturing Irish whiskey. A visit to Powerscourt Distillery & Visitor Centre offers a unique and truly memorable experience to enjoy a taste of Wicklow.
When you are planning your trip to Wicklow, be sure and stop by for something to eat and get the whole distillery experience on one of our tours. To book a tour visit our website.