Tipi Adventures Ireland
Accommodation, Where To Eat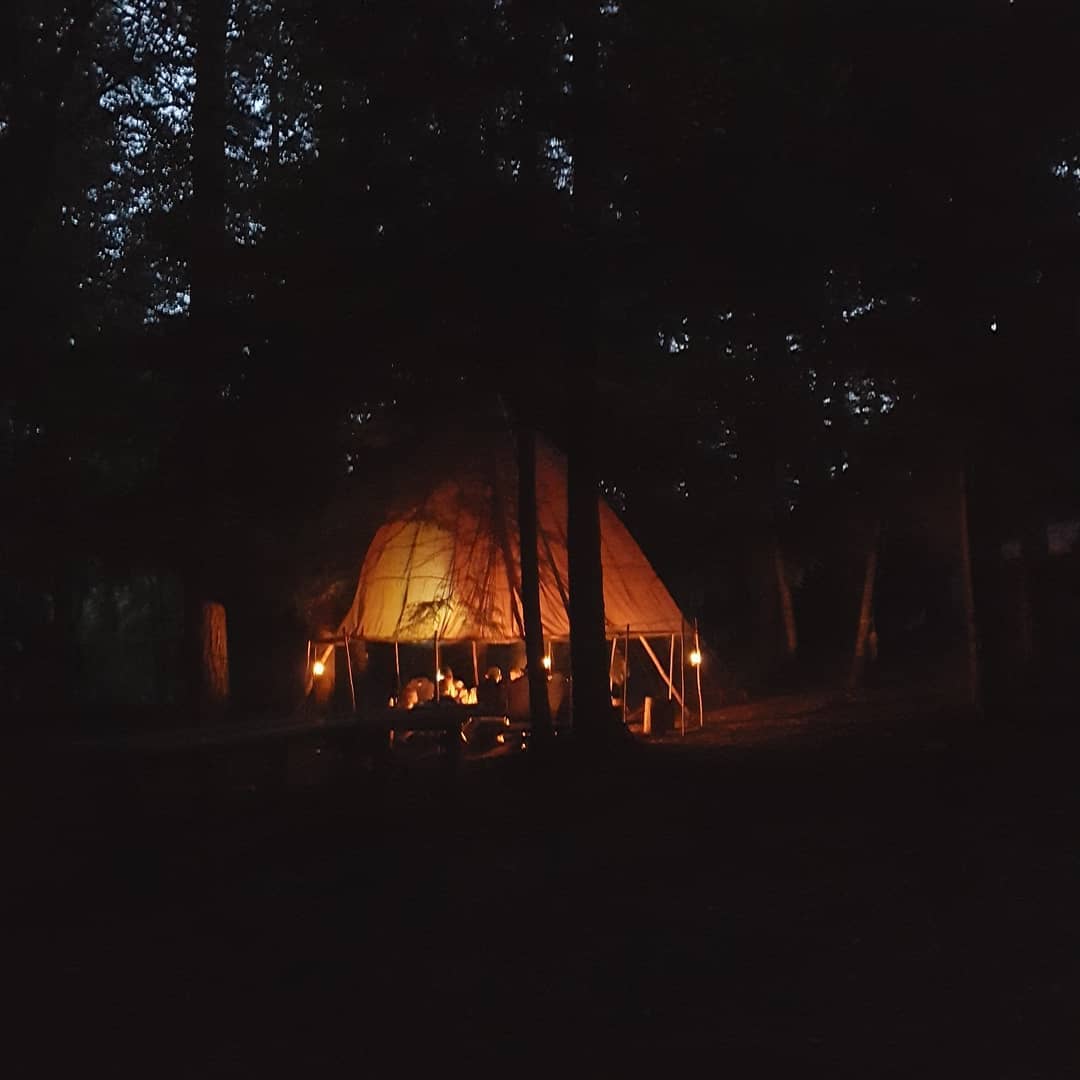 If you want an off the beaten track food and drink experience in County Wicklow then Tipi Adventures Ireland is the place to go.
With no electricity, no running water, no wifi – this is the perfect place to escape to.
Tipi Adventures was inspired by the love of County Wicklow's natural beauty to give visitors an adventure with a difference, reconnect them with the great outdoors, develop new skills, enjoy the fantastic food and drink which the Garden of Ireland has to offer and, above all else, a feeling of well being and fulfilment.
Visitors to Tipi Adventures offers visitors a choice of day or overnight packages. Once at this private wilderness, Ed Ledesma and his team can offer a fantastic dining experience like no other.
It's totally wild and visitors can experience over-the-fire cooking. Ed and the team cook in roasting boxes and everything cooked that day is bought fresh from local stores. All meat is purchased from The Craft Butcher in Rathdrum and what's bought that morning is cooked immediately. Honey is purchased from Olly from Olly's Farm who has beehives at Powerscourt and visitors can eat honey using honey spoons from wood harvested and carved on-site.
The aroma from the cooking in the woods is quite simply phenomenal. With Wicklow Lamb Asado also cooking you can just imagine, not only the aromas and flavours, but, the visual impact is a real treat for guests.
Visitors can enjoy a range of dishes including chef marinated meats, smoked BBQ beef brisket, beef bourguignon, roasted lamb – you will be spoiled on this unique food and drink experience.
The river Avonmore and a small stream meanders through the Tipi Adventures Ireland site and there is a gravel beach for everyone to enjoy.
During the evenings and early summer mornings, wild brown trout can be seen feeding on the surface and you could also be lucky to see a herd of wild deer in the woods or crossing the river. Other animals you might also see are pine martens which are usually seen making their way along the water's edge.
You'll sleep outdoors, cook outdoors, eat outdoors, relax outdoors and totally fall in love with the great outdoors our beautiful county has to offer.
Ed and the team welcome tour buses, families, hardened campers, first time campers, school groups – just about everyone who wants something that little different. They can cater for people touring who wish to experience this wonderful wildness for a few hours before moving on elsewhere or they can cater for people who wish to rest their heads overnight. Accommodation includes tipis, tree tents, camping hammocks and tarps and natural lean to shelters.
Book your stay with Tipi Adventures Ireland and experience County Wicklow's hospitality around the campfire.
TiPi Adventures is proud to be a member of Wicklow Naturally