Wicklow Way Wines (Winery)
Food & Drink Experiences, Food & Drink Producers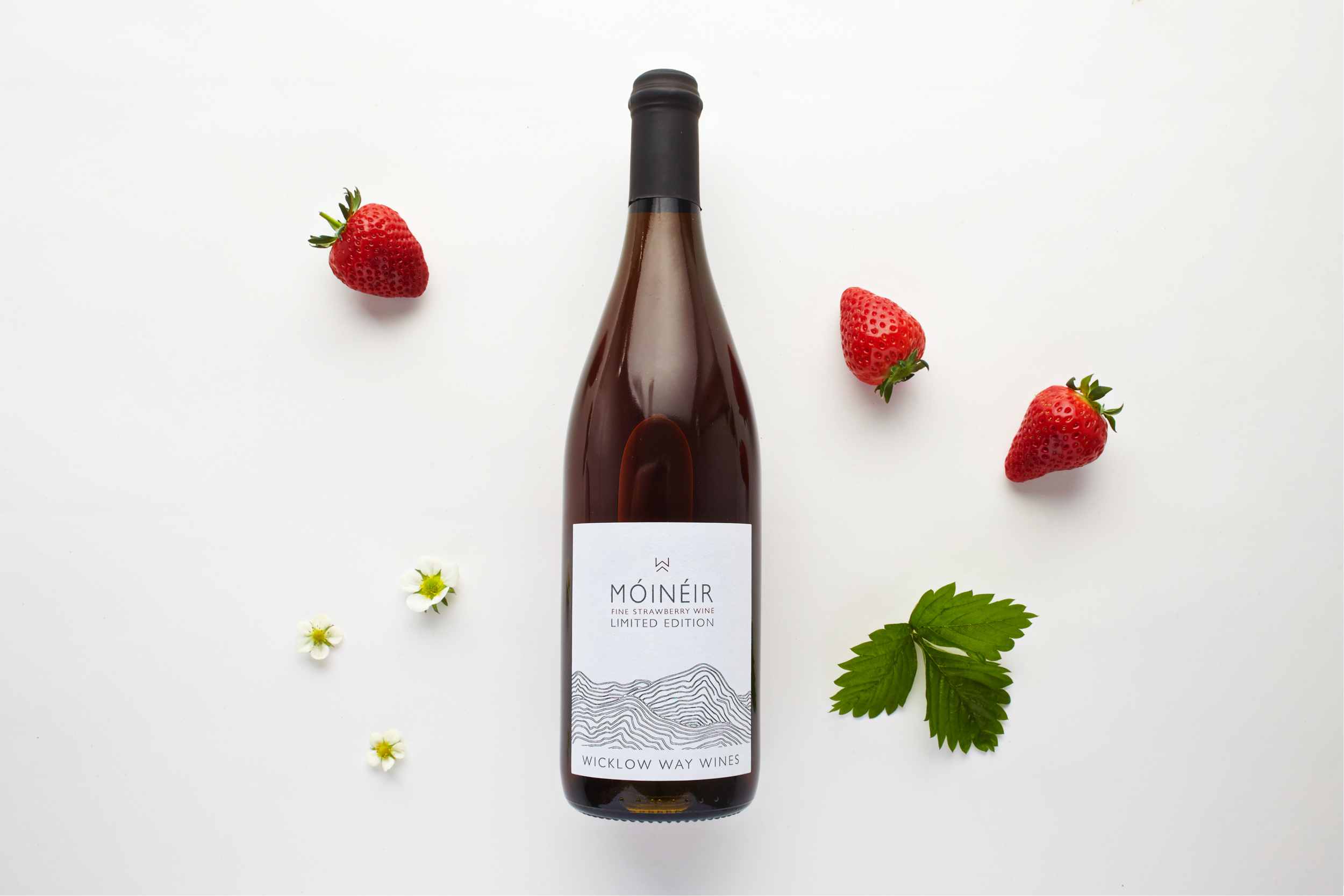 Wicklow Way Wines (Winery), as featured by Lonely Planet on "The alternative Irish bucket-list to challenge even the most well-travelled locals" is a small winery doing huge things for food tourism in Ireland.
Food and drink enthusiasts are flocking from America, Europe and from all corners of Ireland, to see at first-hand how a husband and wife team have put Ireland on the winemaking map.
It's no wonder Lonely Planet writer, Claire O'Mahony, features the winemaking and tasting tours because they are captivating the attention of curious travellers who are seeking something unique and richly authentic when they visit Ireland.
World class craft brewing and distilling has always been a part of our Irish heritage. But, when Brett Stephenson and Pamela Walsh decided to up-sticks, and move their lives from California to The Garden of Ireland, the savvy pair knew they were going to do something pretty fabulous and they did so by launching the country's first fruit winery inspired by the fertile lands of County Wicklow.
The pair foraged for blackberries and elderberries and soon met with local Irish fruit growers who could supply them with the berries they needed, fulfilling their commitment under Origin Green to source their fruit from Ireland and create wines which truly capture a taste of Ireland. This is so important to the couple who lovingly craft the beautiful Móinéir collection.
And, this isn't their only commitment to sustainability.
The couple also use the leftover pulp from the berries to make compost so it's put back into the land so  they can grow their own food as much as possible. They also harvest their own water and all electricity at the winery is sourced from green suppliers.
It's this story of provenance, heritage, sustainability and ambition which is attracting tourists from all over the world. When people visit the winery, they can immerse themselves in the story which is lovingly told by Brett through the fun tour and tasting experiences. Visitors revel in the experience of seeing where the wines are made and by learning what happens in the year between the initial fermentation of the juices and the bottling of the finished wines. Once the winery tours are completed visitors get to enjoy the bottled perfection which has been so lovingly nurtured.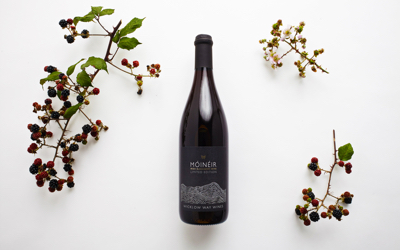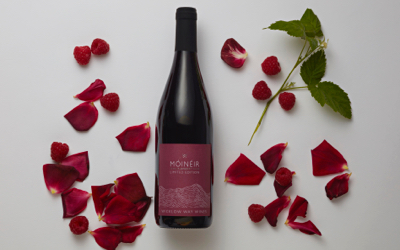 What this couple has achieved is phenomenal so it's no wonder these wines have been described by wine critics, top sommeliers and Michelin star chefs as 'stunning', 'beautifully crafted', 'surprising and sophisticated'. It's also no surprise that the Móinéir collection appears on menus in some of Ireland's Michelin star restaurants, luxury destinations and speciality retailers. Provenance focused chefs love using the wine on their menus and for food and drink pairing events.
Their wines, Móinéir Irish Raspberry Wine, Móinéir Irish Strawberry Wine and Móinéir Irish Blackberry Wine, are carefully crafted and nurtured to perfection.
The flagship Móinéir Strawberry Wine is created from pressing handpicked strawberries with around 150 in each bottle. The Móinéir Irish Blackberry Wine, with blackcurrant and wild elderberries, was released in October 2016 and the Móinéir Raspberry Wine was launched in 2018 and all three are brimming over with luscious berry juices.
We totally agree with Lonely Planet writer, Claire O'Mahony, this is a must on the bucket list. Visit Ireland's Ancient East and visit the winery which has changed Ireland's craft landscape.
Book your wine tasting and winery tour click HERE.
* Wicklow Way Wines (Winery)  is proud to be a member of Wicklow Naturally