Wicklow Wild Foods
Food & Drink Experiences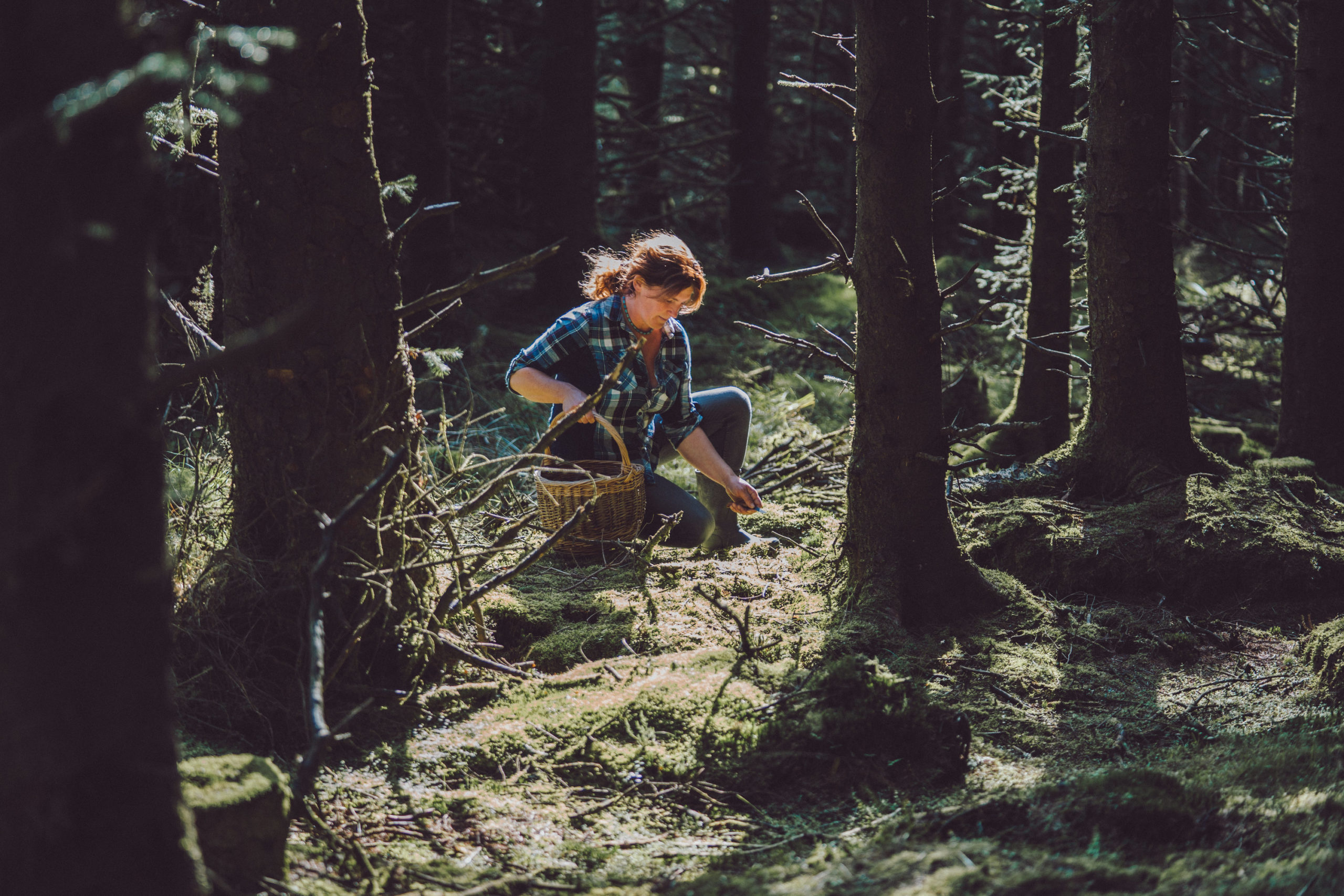 County Wicklow has a fine reputation for its wildness, its food and the amazing people who work so hard to bring our stories of food to life. One such person is Geraldine Kavanagh of Wild Wicklow Foods.
Geraldine is extremely well known as a professional forager who also offers guided walks in the Wicklow countryside – walks which will allow you to immerse yourself in the wildness and beauty of the mountains but also which will teach you so much about food growing in our hedgerows.
With people choosing to holiday at home County Wicklow is a true gem and it's people like Geraldine who provides visitors with that off the beaten track experience.
Wicklow Wild Food walks take place weekly on Saturdays between Aughrim and Rathdrum, and they last approximately three hours. During these walks, Geraldine shares her innate and vast knowledge of foraging and her love of plants and nature. Participants learn how to identify leaves, flowers, berries, nuts and mushrooms depending on the season, all while walking through beautiful County Wicklow. Weekday walks are also available.
On a typical walk with this well known forager you will find up to 20 wild foods. Geraldine will explain how to you how you can incorporate these wild foods into your daily diet. She also offers tastes of wild foods that have been preserved in different ways.
Her foraging makes her one of the most interesting food producers in Wicklow.
Geraldine forages wild nettles, wild garlic, wild mushrooms  and other foods in season. Her ever changing selection of food reflects the seasons, so there is always something new and exciting to taste. At home she makes a selection of cakes and breads incorporating wild ingredients including Fraughanberry and Frangipani Tart, Scones with Wild Berry Jam, Traditional Apple and Blackberry Tart and Wild Garlic Bread are among the seasonal offerings. For anyone interested in a sustainable diet or in simply tasting the fascinating flavours of the Wicklow countryside, Wild Wicklow Foods has plenty of knowledge to offer.
Wicklow Wild Foods offers lots of interesting ideas for foraged foods. You will find recipes for Gorse Flower Ice Cream, Hawthorn Blossom Syrup and a delicious Elderflower Cordial. You can also get gift vouchers for those who loves nature, walking or who is interested in a more sustainable way of eating.
A guided foraging walk with Geraldine is a wonderful experience. It offers the chance to reconnect with nature, learn about wild foods and appreciate the beauty of The Garden of Ireland.
Wicklow Wild Foods is proud to be a member of Wicklow Naturally