Wicklow Wolf Brewery
Food & Drink Experiences, Food & Drink Producers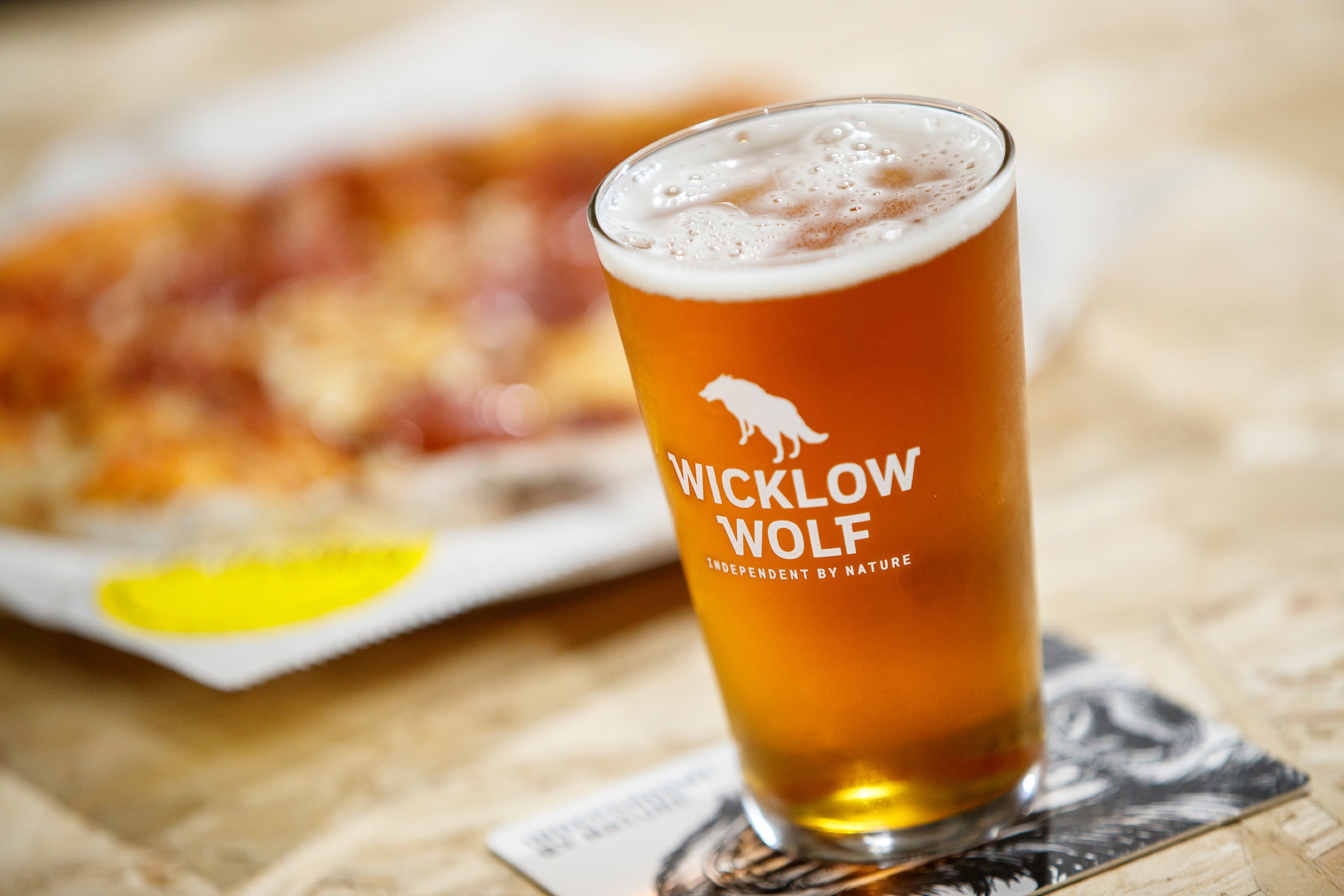 Brewing in Ireland has always been a celebrated craft so it was a sheer delight for beer drinkers when, in 2014, Wicklow Wolf Brewery was established to brew exceptional beers, without compromise and with true passion.
Wicklow Wolf, which was established by Quincey Fennelly and Simon Lynch, is based at their state of the art brewery located at the foot of the Wicklow Mountains in Newtownmountkennedy.
This place is something else and a must visit for anyone visiting Wicklow. Their exceptional beers are independently brewed for independent minds.
Wicklow Wolf is locally rooted and is at one with nature by brewing beers in a sustainable way. The brewers are beholden to nothing but the seasons.
The brewery was launched with its brand ethos and statement of values. Quincey had spent his career in the drinks industry working with brands in a sales environment while Simon spent his career outdoors getting his hands dirty as a horticulturist.
Both had different backgrounds but a common love for Wicklow and for craft beer. They decided to plant the businesses roots deep and build a brand that is proud of everything they do. Sustainability, and having as little an impact on the environment, was important in establishing the brand. When the business was established one of its first acts was to develop its very own hop farm in the Wicklow mountains.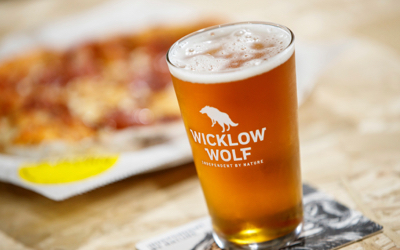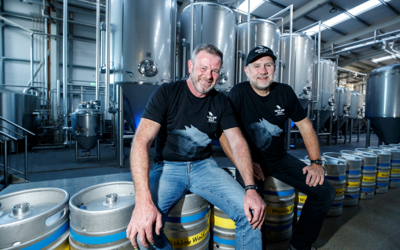 The 10 acre hop farm is in Roundwood where Quincey and Simon grow their own hops overlooking Wicklow's wild forests, mountains, lakes and with a bird's eye view of the Irish Sea. It's overseen by Simon's expert eye who's love for what he does, expertise and ambition is what makes this hop farm flourish.
The Wicklow Wolf Hop Farm is the first commercial hop farm in Ireland in over 20 years where over 12 different varieties of hop are grown including Chinook, Cascade, Perle, Bramling Cross, Fuggle, Challenger and Apollo.The farm is 100 per cent chemical free. It is home to over 1,000 indigenous Irish trees planted by Wicklow Wolf to help offset its carbon footprint, home to a wide variety of wildlife and is at the centre of everything the team does at Wicklow Wolf.
The 17,000sq ft Wicklow Wolf Brewery was purpose built and houses their 35hl Braukonbrewhouse, canning and bottling lines. Its exceptional core range has been masterfully developed by its own brewing team which is overseen by Master Brewer, John Allen.
To date the team have brewed over 60 beers – including many small batch limited editions which they fondly refer to as the 'Endangered Species' – so get them before they go extinct.
Tours of this state of the art brewery can be booked online. Scheduled tours take place weekly. Make the most of this amazing opportunity to see inside the belly of the wolf where you'll tour around the place. Your final treat of course will be tasting some of these incredible beers in the taproom.
To book a tour, visit Wicklow Wolf Brewery.
Wicklow Wolf, Independent By Nature.
Wicklow Wolf is proud to be a member of Wicklow Naturally