Eat, Drink, Shop Wicklow, Naturally
Wicklow Naturally
Fri 21st May 2021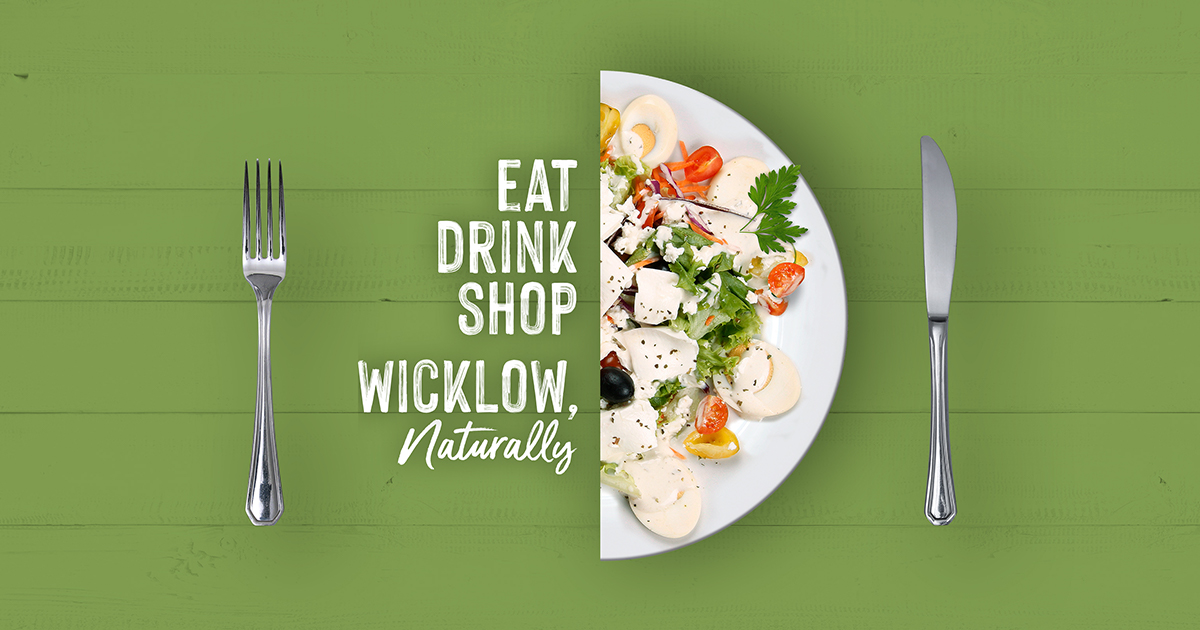 Throughout the pandemic, Wicklow Naturally members have been catapulted to adapt and innovate to survive. As we emerge safely, there is a sense of optimism. This month is a significant milestone with a range of restrictions being eased to allow more businesses and social activities to resume. Our members can't wait to welcome you back.
The Garden County in Ireland's Ancient East is the perfect staycation destination. You will find an abundance of experiences to rediscover… from developing your cookery skills to guided tours. Where you can choose from 5-star luxurious stays to sleeping in the great outdoors, or why not feed your appetite at one of the many cafés, restaurants, farm stalls and village delicatessens throughout the County.
Pamela Walsh, chairperson of Wicklow Naturally said, "Wicklow is bursting with flavour, and its obsession with the fabulous food and drink which is produced and crafted here is showing no signs of slowing. Across the County, our members have created a safe environment for both customers and employees, and they can't wait to reopen. Our message is to please continue to eat, drink, shop Wicklow, Naturally."
The 'Eat, Drink, Shop Wicklow, Naturally' campaign will run for the next number of weeks; it aims to help increase consumer engagement by educating them on our member's unique reopening stories, encourage consumers to continue to shop locally and celebrate the quality, innovation, creativity and entrepreneurship in Wicklow's food and drink industry.
"With your support, the future looks brighter for Wicklow's food and drink producers; you can learn more about our members at wicklownaturally.ie/food-and-drink/", added Christine Flood from Wicklow County Council.
Campaign hashtags are #EatDrinkShopWicklowNaturally #WicklowNaturally