Wicklow Naturally's Food on the Edge two-day tour of County Wicklow was a roaring success
Food on the Edge International is a two-day symposium that takes place annually in Ireland. It took place in Airfield Estate in October for chefs & food enthusiasts from all around the world. 
Wicklow Naturally was proudly represented this year as our Coordinator Paul Smith was chosen to be a Food on the Edge Ambassador. After the conference, many delegates took part in a two-day tour of County Wicklow, visiting Wicklow Naturally members. The first stop was the Woodenbridge Hotel & Lodge where guests enjoyed an inspired meal created from Wicklow produce. The meal was followed by a traditional music session and a cosy night's sleep in Ireland's oldest hotel. 
The following morning Finnegan Buses collected guests in their brand-new luxury coach and the first stop was Coolattin Cheddar. Here delegates were treated to a cheese-making demonstration and tasting by Tom Burgess – who impressed the visitors with his pasture-to-cheddar operation. Guests loved the taste of Tom's award-winning cheddar which is aged on-site in converted cow byres. 
The next stop was The Orchard Centre in Tinahely. Joe Hayden is no stranger to bringing VIP tour groups to his wonderful farm and event venue and the highlight for many is to meet his herd of Baileys Ladies who supply the rich cream for the famous drink. Visitors were enchanted with Joe and particularly keen to hear about the sustainability endeavours at the farm.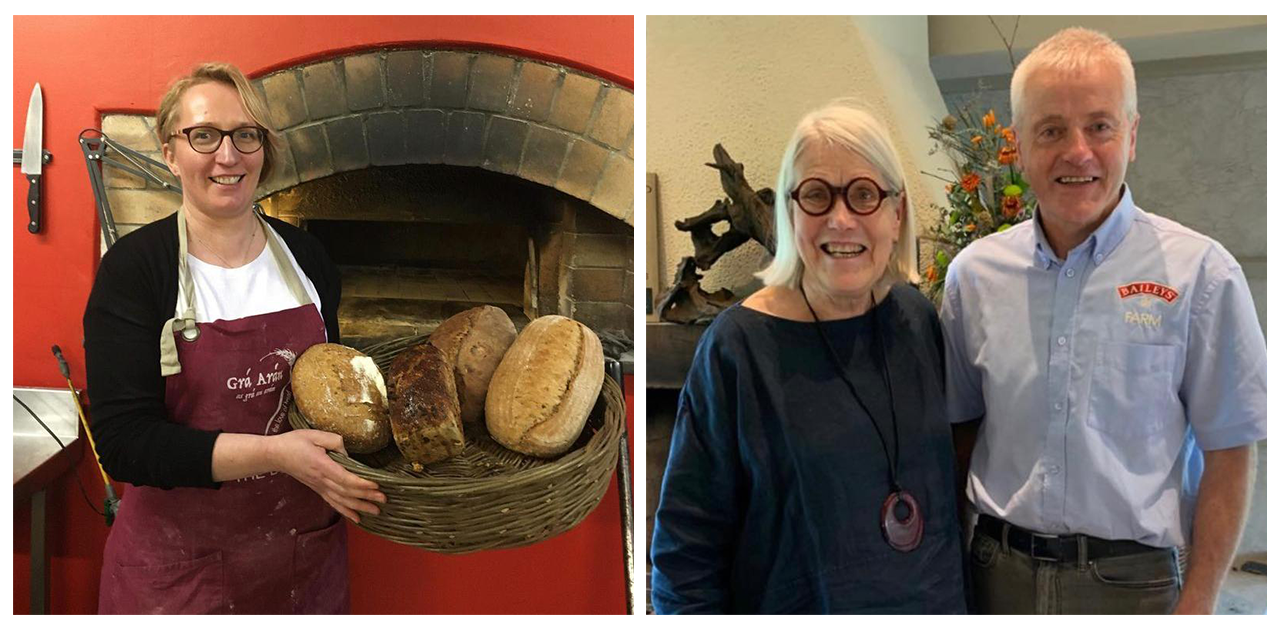 Guests enjoyed a delicious lunch on-site before travelling onwards to Carraig Dulra. Here our visitors were enthralled with Mike and Suzie Cahn and their unique permaculture farm which serves as an education centre for organic permaculture. 
The next stop was a visit to the historic Powerscourt Estate where chef Leonard Rasmussen and his team at Avoca presented a delicious Wicklow meal. Locally sourced venison, home-grown vegetables and a whiskey jus made from Fercullen Irish Whiskey from the next-door Powerscourt Distillery were served to guests in a room overlooking the majestic Powerscourt Gardens.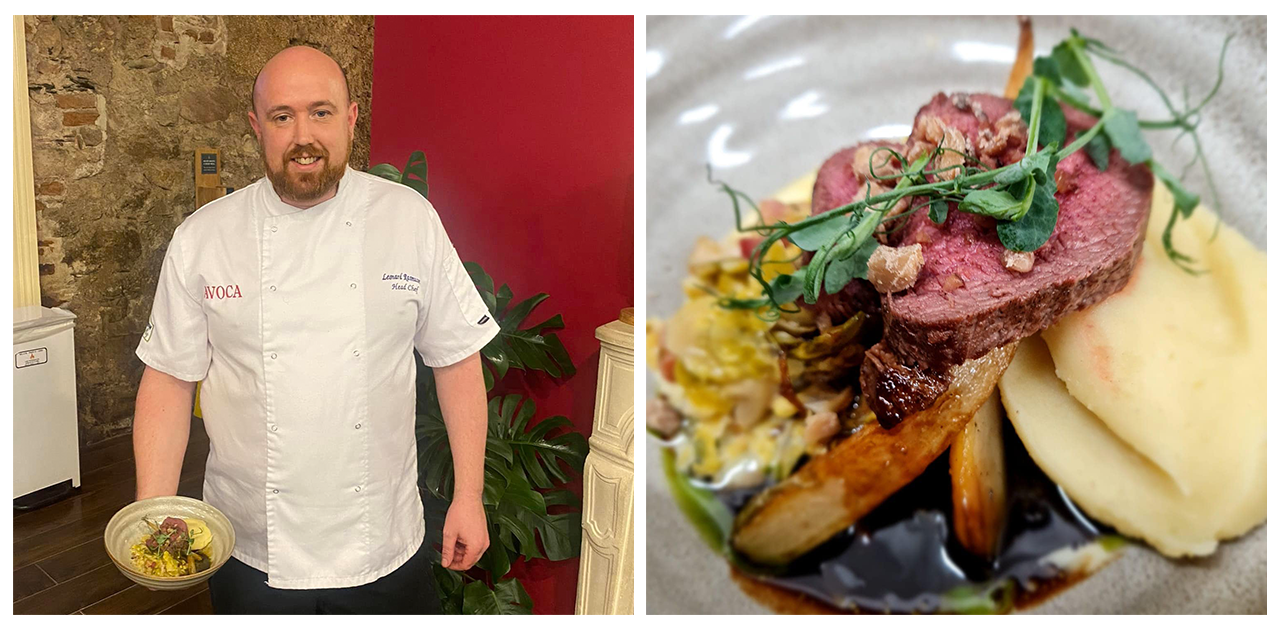 The fog lifted just in time to give the visitors the stunning vista of Sugarloaf Mountain that appears not only in the Wicklow Naturally logo but in the branding of many of the Wicklow Naturally members. 
After a private shopping experience in the Avoca retail area on-site, the guests strolled across to the nearby Powerscourt Distillery. There they were greeted with a Wicklow Bramble Cocktail, made with Wicklow Way Wines Raspberry Wine, mint from O'Hanlon Herbs, Wicklow raspberries from Conroy's and of course Fercullen Whiskey from the Powerscourt Distillery. 
A tour of the distillery followed before the visitors settled down to a bespoke Whiskey and Wicklow Food Pairing Experience. Presented by Wicklow Naturally co-ordinator, Santina Kennedy, the experience included the pairing of several Fercullen whiskies with locally produced food, including Wicklow Farmhouse Cheese, Le Paysan Pate, Olly's Farm Honey and Nibbed Cacao and Coolattin Cheddar and Grá Arán bread. Several Wicklow Naturally members also gave presentations on their food and drink including Margaret Hoctor from Kilmullen Farm, Brett from Wicklow Way Wines, Thierry Peurois from Le Paysan  and Anna O'Sullivan from Nibbed Cacao. 
The guests learned about more of the other Wicklow Naturally produce on the shelves including Brady's Coffee, Daisy Cottage Farm Baking Mixes, Miena's Nougat and chocolate from the Chocolate Garden of Ireland. 
The Food on the Edge Tour was a highlight in the Wicklow Naturally calendar with many high-profile visitors including JP McMahon and Darina Allen, and we are delighted to hear that they look forward to spreading the word about the Wicklow Food and Drink scene and to returning next year. 
Food on the Edge International took place on Monday, October 17th and Tuesday, October 18th Oct 2022 at Airfield Estate, Dublin. You can read more about Food on the Edge at foodontheedge.ie.