With farmers markets closed – how can you adapt your business?
Wicklow Naturally
Tue 21st April 2020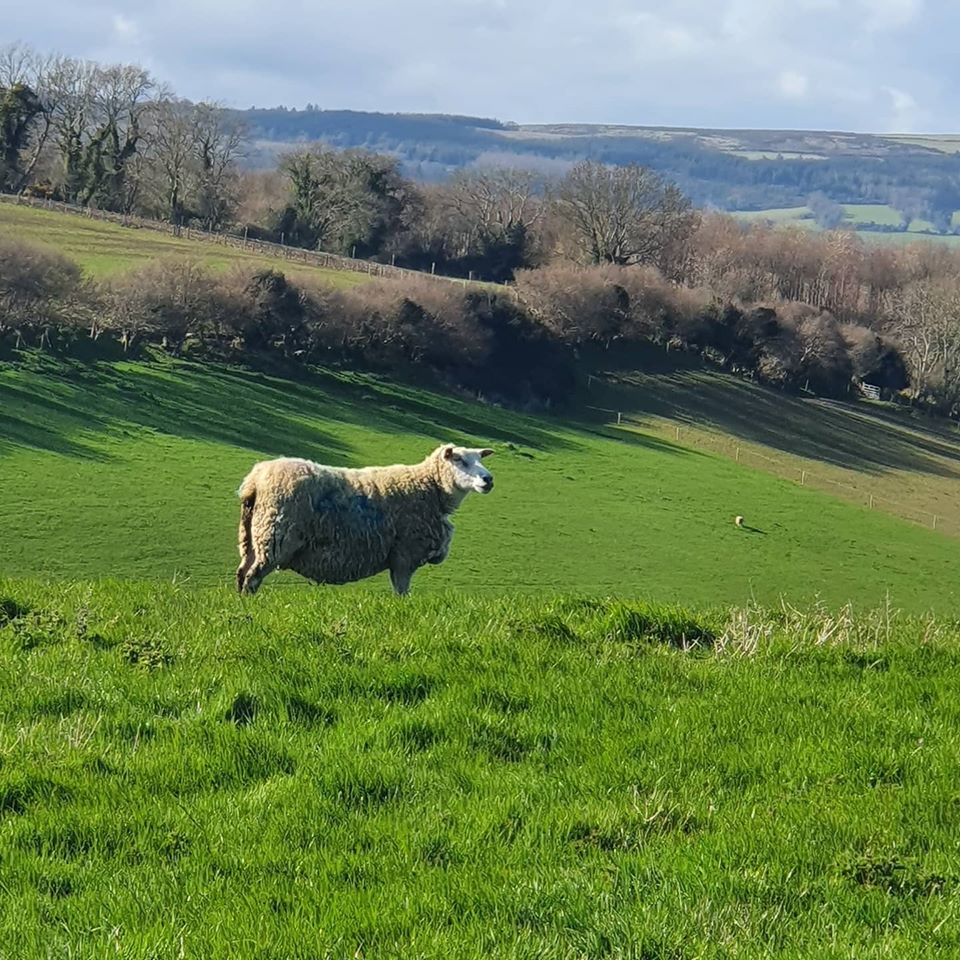 Wicklow Naturally member, Margaret Hoctor of Kilmullen Farm is an experienced farmers market stallholder but with farmers markets cancelled, how can you adapt your business?
On Friday, (April 24, 2020) Margaret will join Gillian Willis, Small Business Manager with Bord Bia to host a webinar which is for producers who sell at farmers markets on a regular basis.
The webinar is to help producers explore other opportunities to reach their consumers as well as ensuring they are best prepared to go back to the markets when they re-open.
It's not just farmers markets which have closed the gates. Organisers of the 85th Tinahely Agricultural Show announced last week that, due to Covid-19, the show which was due to take place on August 3, 2020, has also been cancelled.
Adapting Your Business
Public health and safety interests mean farmers markets and shows cannot go ahead but what can producers be doing to explore other options and how can they prepare to get ready to go back to the markets when they re-open for business?
Speaking ahead of Friday's webinar, Margaret Hoctor, said: "During the webinar I will be using by coaching and mentoring skills to look at the angst and anxiety which exists. I'll be exploring many things including what it looks like to be a realistic optimist. I have already had to reinvent myself before due to the loss of a significant job. This webinar will be a fantastic support for many people.
"The food and drink producers in Wicklow are doing everything they can to keep production ongoing. And it's not just here – it's all over Ireland. Many people are changing how their businesses operate so consumers can still access quality food and drink.
Diversifying
"Tinahely Farm Shop for example are operating an honesty box policy at the farm. Homemade products and eggs are left out every morning. This is fantastic.
"Newmarket Kitchen in Bray are using their kitchen to combine the skills of local chefs who have lost businesses, with the finest ingredients, to create beautiful high quality chilled meals which can either be collected or delivered to consumers' doors between north Wicklow and Dún Laoghaire-Rathdown.
"Ridgeway Irish Wagyu Beef is now also available through the online market Neighbour Food, Dun Laoghaire. You can now buy Gourmet Wagyu Burgers or treat yourself to Prime Wicklow Wagyu Steaks by clicking Neighbour Food
"Olive and Pat from The Birds and The Teas, like myself, have been hit by the farmers markets closing. But like many, Olive and Pat have come up with an alternative way to sell their delicious traditional preserves and chutneys. They have introduced a new free, twice weekly, contactless home delivery service in Wicklow and Dublin. People can also order six of their handmade bestsellers called Flavours for Living which includes Tomato and Chilli Relish and Raspberry Preserve for just €25 euro to friends or family. Pat and Olive will include a personalised message. The husband and wife team can also post up to 12 jars anywhere in the country for only €5 postage.
"These are just a few examples of what's happening in Wicklow. Friday's webinar will give producers an insight into business supports and ideas as to how you can change how you run your business and still make sales as well as exploring opportunities for getting our businesses ready for when markets re-open again."
Producers can REGISTER FOR THE WEBINAR which takes place on  Friday, April 24, from 11am-12.30pm. Registration is now open and it is free to attend.