Lughnasa – here's how you can celebrate in The Garden of Ireland
Wicklow Naturally
Sat 01st August 2020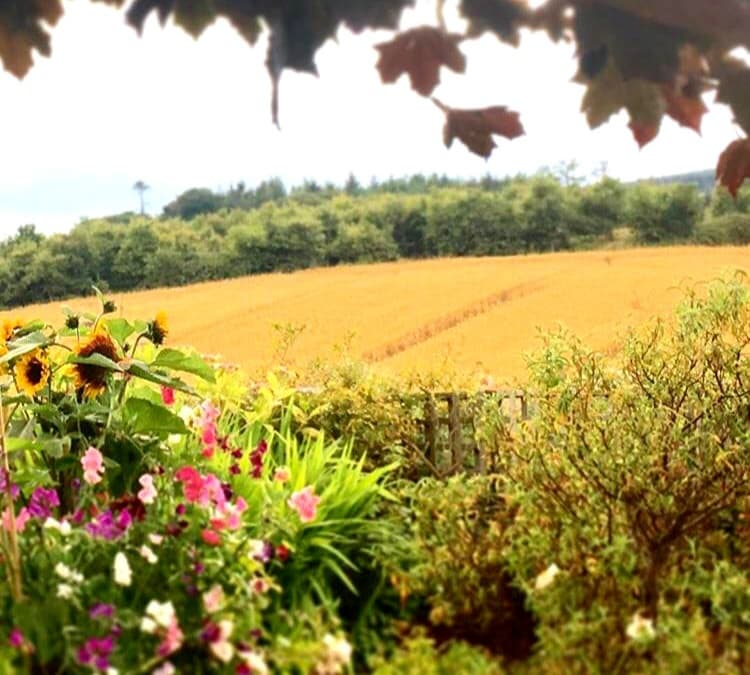 Four Celtic festivals marked the calendar in Ireland. One of these is Lughnasa. Santina Kennedy takes a look at how to celebrate Lughasa in County Wicklow throughout August
Lughnasa is the Celtic festival marking the beginning of the harvest season. At one time it was observed all over Ireland, with festivals and feasting. It was a time for communities to come together and celebrate the hard work of the year and the bounty that would follow. Lughnasa (Lúnasa) remains the Irish word for August.
Feasts involved athletic games, bonfires, music, dance and of course enjoying the abundance of food that Lughnasa brings.
In times past, July was known as 'Hungry July', as food supplies were limited to the end of the winter stores and families waited eagerly for the harvest. Lughnasa marked the harvesting of that grain which turns gold at this time of year, providing a staple for the larder for the year ahead.
Barley and Berries
Even though the festival is not so widely celebrated in modern Ireland, the signs of Lughnasa remain throughout the countryside.
Here in County Wicklow, fields are turning from green to gold, as barley, wheat and oats are ready to be harvested. Bilberries, the wild blueberries which are called fraughans in this part of Ireland  thrive between gorse and heather. Many people still mark 'Fraughan Sunday' around this time of year where they spend a leisurely afternoon collecting fraughans to make pies and jam.
Normally at this time of year, a county show is held to celebrate the start of the harvest. A time for country communities to come together, show prize livestock, enter their produce into competitions and to keep the tradition of trading alive, just as Lughnasa would have been celebrated in times past. Dog shows, horse shows, talent shows and all sorts of stalls including crafts and delicious country baking bring Wicklow farmers and their communities together. Although, this year is a little different, we look forward to more of these celebrations in years to come.
Countryside
In the meantime, we can still appreciate Lughnasa. Take a walk in the beautiful Wicklow countryside and admire the beautiful farmland, as fields of pale golden crops are harvested, leaving bales of straw in sunlit fields. Bring a basket and collect some fraughans along the way. If we are lucky enough to get some August sunshine, enjoy an evening eating outdoors in the Garden of Ireland. These days the bounty of Wicklow food comes from the array of Wicklow Food and Drink producers who are proud members of Wicklow Naturally. These producers are inspired by this landscape, many of them led by tradition, but embracing innovation, to bring a modern Wicklow harvest to our tables.
If you take a stroll in the Wicklow Mountains this August, why not remember some of these Lughnasa traditions. Forage for some fraughans and make a delicious pie and savour the taste of wild Wicklow. You can also book a foraging tour with Geraldine Kavanagh of Wicklow Wild Foods