Reconnecting with nature on Imbolc/St Brigid's Day with Wildacres
By Gilly Taylor – Wildacres Nature Reserve
Sun 15th January 2023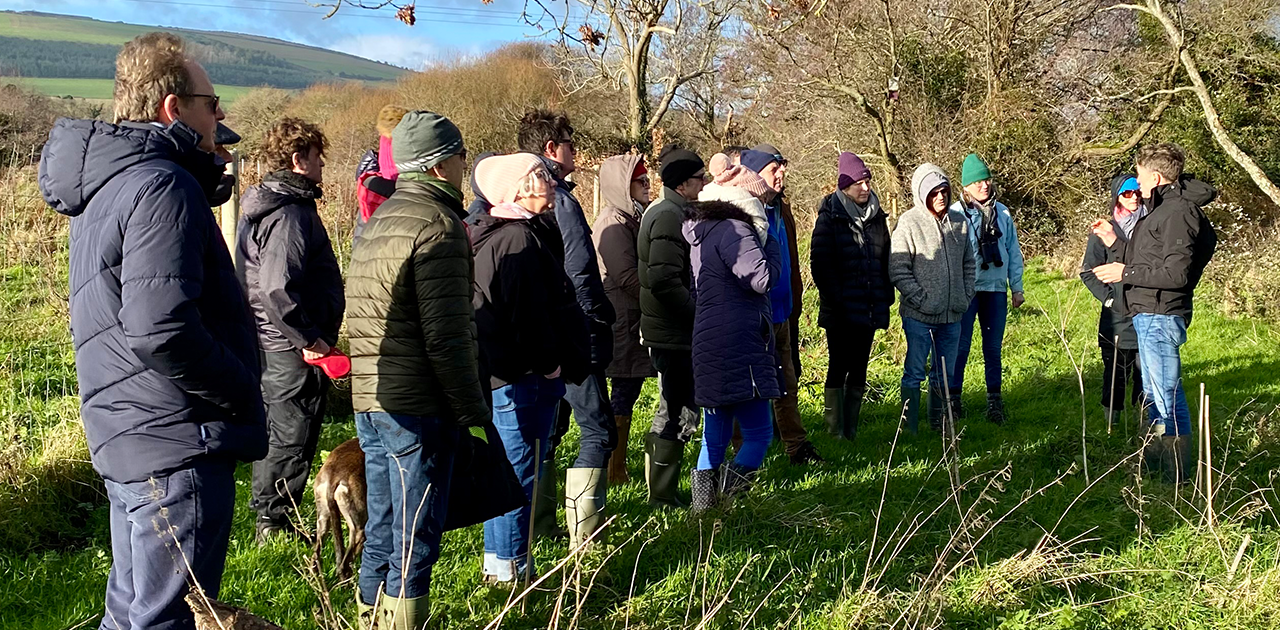 This year the celebration of Imbolc/St Brigid's Day (February 1st) is made extra special in Ireland by the introduction of a new annual public holiday (Monday, February 6th 2023). Who doesn't love an extra day off!!
Imbolc: Spring 2023 celebrations at Wicklow Naturally
The festivities will run from Wednesday, February 1st to Monday, February 6th 2023, making this an exciting start to the New Year, and stunning County Wicklow will be an epicentre of activity for this fascinating pagan/Christian festival. Wildacres have a lovely nature celebration event on Saturday, February 4th – more on that later….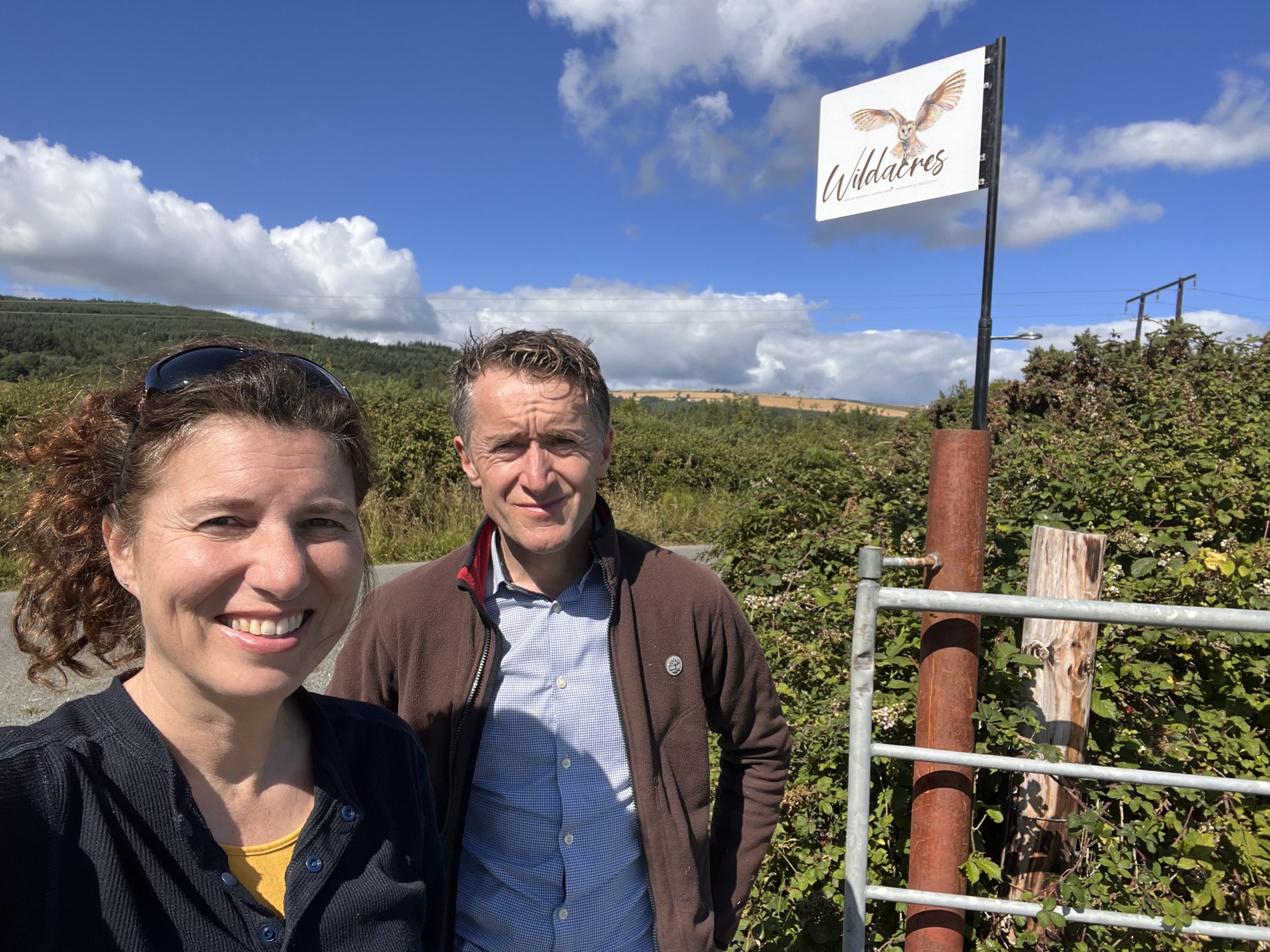 But first – What is Imbolc/St Brigid's Day all about?
Imbolc – Pagan Feast
Heralding the change of seasons and the idea of rebirth in the pre-Christian era, Imbolc was/is a pagan holiday based on the Celtic tradition of the first day of February marking the halfway point between the winter solstice and the spring equinox. The Imbolc festival was/is celebrated with crafts, poetry and divination, honouring the powerful Celtic pagan goddess Brigid with fertility blessings. It is said the goddess was born with a flame in her head, drank the milk of a mystical cow and introduced the traditional practice of wailing (keening) for the dead at funerals. Imbolc is one of the four Gaelic seasonal festivals, including Bealtaine, Lughnasadh and Samhain.
St Brigid's Day – Christian Feast
Over the centuries, Brigid was adopted into Christianity as St Brigid, the patron saint of Irish nuns, new-borns, midwives, dairy maids and cattle. She is one of Ireland's three patron saints and was a friend of St Patrick's. There are writings about St Brigid by Catholic monks from the 8th century. She was born around 453 A.D., the daughter of a slave and a chieftain and is credited as being Ireland's first nun, a charitable woman with healing powers. She established a monastery in Leinster on the site believed to be a shrine to the Celtic goddess Brigid. In more recent times, the feast of St Brigid was celebrated by making Brigid's crosses made from dried rushes/straw and the St Brigid's Doll (a Brídeóg), which would be paraded from house to house by girls, and sometimes 'straw boys'!
Celebrating Imbolc/St Brigid's Day at Wildacres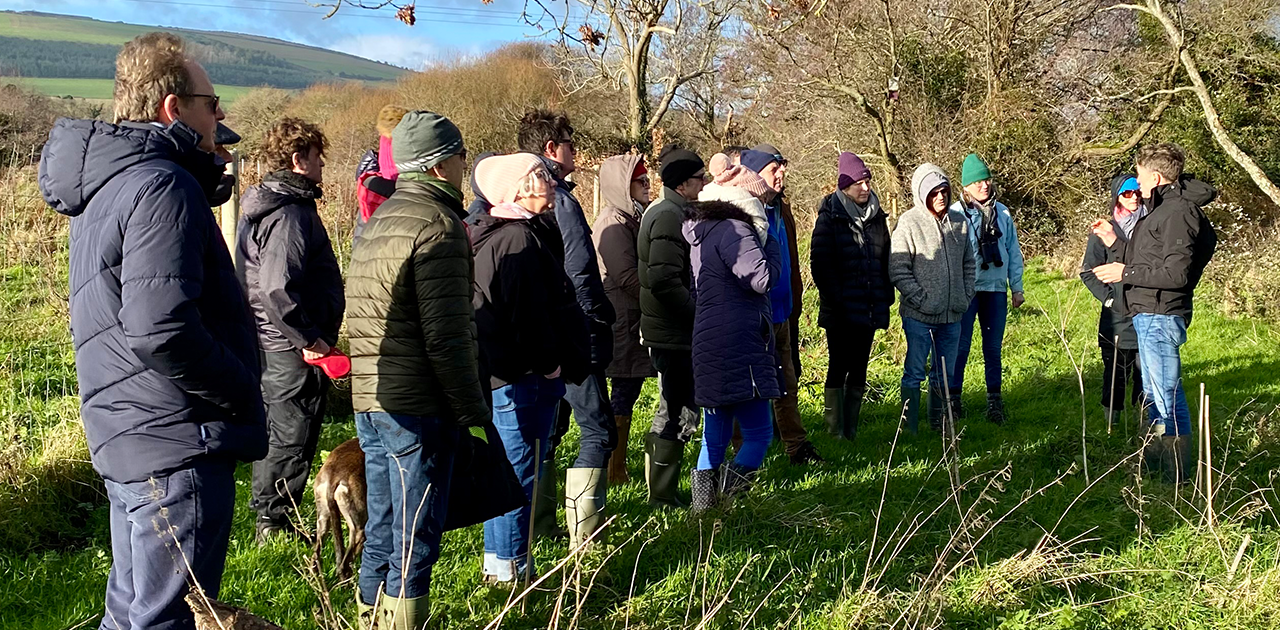 The central theme between these two feasts is the celebration of reawakening from winter into spring. Nature has magical ways of hibernating and resting over the winter and re-emerging into the new season, ready for growth and reproduction and to continue the cycle of life.
At Wildacres, over the past five years, they have transformed 17.5 acres of monoculture grassland (a wildlife desert) into a labyrinth of wonderful wildlife habitats, which includes mixed species native woodland, hedgerow, wildlife ponds, wildflower meadow, wild grasslands, river riparian zone and much more. Wildlife is returning and proving the healing powers of nature – build it, and they will come.
From the Great Spotted Woodpecker, Red Kites, Yellow Hammer and over 70 other recorded bird species; Pine marten, badger, bats (we have 8 of our nine native species) and nearly all native mammal species, large and small; a myriad of invertebrates, frogs, newts and much more. They are heartened by the return of biodiversity to the newly created and healed habitats on this managed rewilding project. Wildacres is on a mission to inspire, educate and help others protect precious native wildlife.
They are delighted to celebrate Imbolc/St Brigid's Day and the coming of spring with an engaging walking tour at Wildacres Nature Reserve, focusing on reconnecting with nature and the restorative power of our environment.
During this relaxing morning event, we will enthral you with stories of our native wildlife – flora and fauna- and inspire you with ideas of how to attract more wildlife into your environment. You will feel energised, inspired and ready to take action for biodiversity. We hope you can join us for this special event.
Spaces are limited, and booking is via the event page here.
Read more about Imbolc: Spring 2023 celebrations at Wicklow Naturally here.