5 organisations you need to know about if you're a food producer and you want to reduce food waste
Wicklow Naturally
Fri 26th August 2022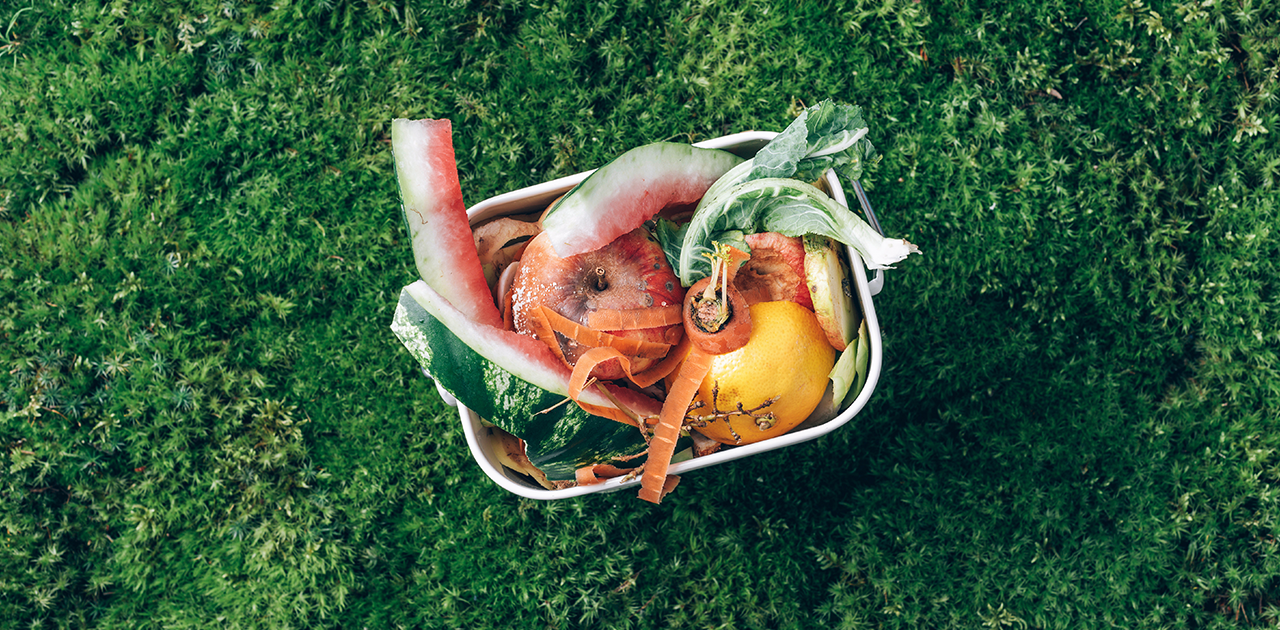 1. FoodCloud
When food is dumped into landfill, it releases methane, a greenhouse gas that is even more damaging that C02. Apart from this destructive environmental outcome, it also doesn't feel right to waste food when people are going hungry or are stretched financially to provide for themselves or their family. Roughly 8% of people in Ireland are at risk of food poverty.
Founded in 2013, Irish social enterprise FoodCloud provides a truly satisfying solution to this conundrum. FoodCloud created a system that facilitates food exchange between food donors and charities/organisations distributing food. FoodCloud collects fresh surplus food directly from local retailers and producers using an app, and then gives charities access to large quantities of redistributed food through their hubs or partners.
Working with FoodCloud leads to three positive impacts for your business – it reduces food poverty in the social sphere, carbon emissions in the environmental sphere and allows your business to measure accurately how much input is not used. And when you see less good food going in the bin, you'll have a shiny clean conscience too!
By 2020, FoodCloud had redistributed more than the equivalent of 100 million meals to community and charity groups in Ireland and Britain.
According to co-founder and CEO Iseult Ward, FoodCloud has saved 42,000 tonnes of food from going to waste, which is the equivalent of 134,397 tonnes of CO2.
The Meade Potato Company is just one producer that has partnered with FoodCloud. It donates left-over quality vegetables and between 2016 and 2020 the Co Meath business donated the equivalent of over 316,000 meals. Jeni Meade, marketing and communications manager said, "We are a zero-food waste facility and FoodCloud is important to us achieving that goal."
2. Savour Food
Savour Food is a food-waste reduction initiative for both food production and hospitality businesses. The organisation's aim is to help businesses reduce food waste and save money.
Savour Food provides consultancy, seminars and online resources that are free of charge. Those resources include case studies, videos and PDF publications covering food waste stories from home and abroad.
Savour Food's e-tool resource is a brilliant place to start your business's food-waste reduction journey. Crucially, the tool will help you measure progress as you make changes so you'll understand how much money you have saved and how your impact on the environment has reduced.
The e-tool offers four practical sections which are quick and easy to use: Advice from the kitchen; Bins: The Basics; The Quick Fixes; and The Cost of Food Waste.
Even with every effort to prevent food waste, there will always be some leftovers to manage. Composting is a great way to get a final use out of this waste food.
Making your own compost reduces the amount of food waste going into bins and landfill, and, therefore, reduces costs and carbon emissions. While composting on site is not the perfect solution for every food production business or the kitchen of every hospitality business for many, a municipal compost bin that will make its way to an industrial composter makes more sense), it does make sense for some.
There are many different methods for creating compost and composting systems vary in cost, speed, suitable materials, space needed and effort to operate. Before you start composting, it's a good idea to figure out which system would suit you best and you might need an expert to help you do that.
Composting Ireland offers a wide range of composting training and supports to businesses, local authorities and community groups. It's a great organisation to touch base with if you are considering composting.
4. BIM – Ireland's Seafood Development Agency
If your business is involved in seafood production, BIM, Ireland's Seafood Development Agency, has developed a Green Seafood Business Programme that helps Irish seafood processors reduce their impact on their environment – and save money.
This programme focuses on food waste reduction, as well as minimising energy and water consumption, and general waste prevention too.
BIM's programme involves each business completing a resource efficiency form which is followed by BIM conducting an on-site assessment to identify areas that could be improved. Following this, onsite awareness training will be supplied as well as continued assistance to help you build a more efficient business.
BIM can also provide your seafood production business with a Sustainability Toolkit which comes complete with a range of calculators, questionnaires, guidance documents, and informational materials. These resources will help your company improve the sustainability of its operations. The toolkit provides practical tips, examples and case studies.
Island Seafoods Ltd is one company that worked with the BIM programme. Having made great strides towards reducing their carbon footprint and food waste, this company saved €32,000 per annum.
Too Good To Go is a cool new app for Android and iOS that provides an online marketplace for restaurants and food businesses to list food for sale at the end of the day that would otherwise be thrown out. The app is being rolled out county by county in Ireland and is due to be available for Wicklow businesses from summer 2022.
The app connects consumer users with business users like cafes, restaurants, hotels, shops and manufacturers that have surplus food, so that this food can be enjoyed instead of wasted. Users get meals at a great price, businesses reach new customers and recover sunk costs, and the world has less wasted food to deal with.
Businesses put together 'surprise bags' with their leftover food and customers reserve the bags via the app and swing by and pick them up.
Run by a Danish start-up, the app is already operational in Dublin so get in touch with your Dublin food business friends to see how they find it. The company states that it has saved 91 million meals to date, and has around 110,000 partners globally. Among the 70 food businesses it has joined with for its Dublin launch, are KC Peaches, Tang and Camerino.