The business case for reducing food waste: 5 big reasons to embrace the Stop Food Waste Challenge
Wicklow Naturally
Fri 26th August 2022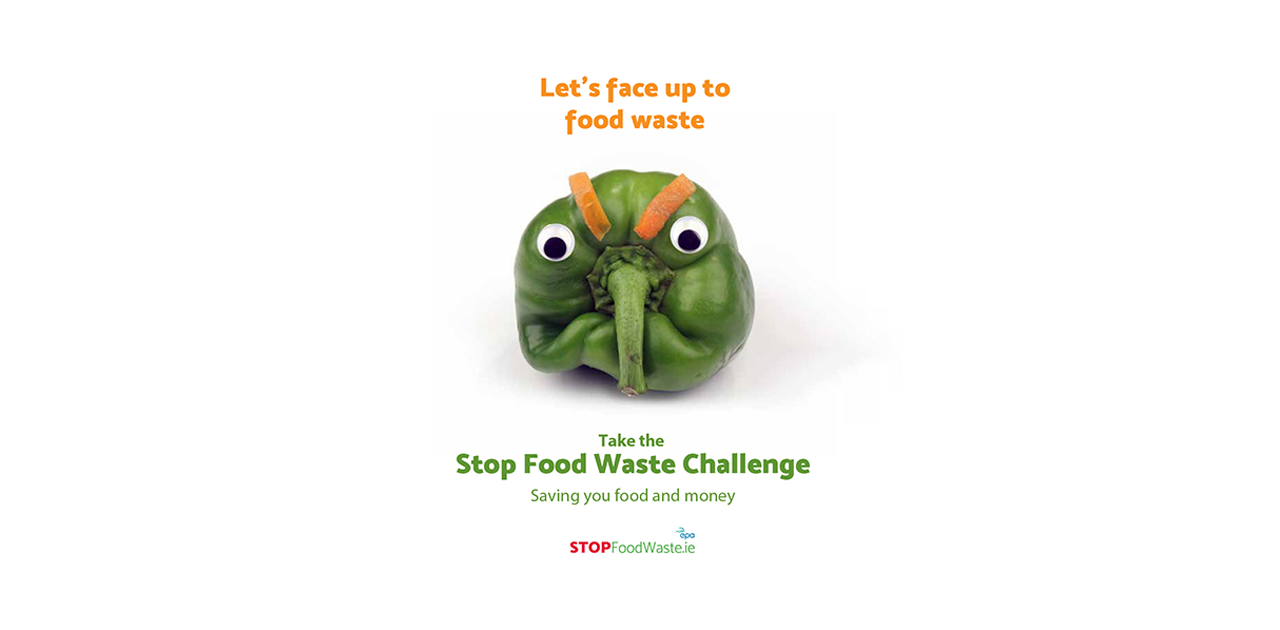 The business case for reducing food waste: 5 big reasons to embrace the Stop Food Waste Challenge
There are so many great business reasons for food producers, retailers, cafes, restaurants and hotels to reduce their food waste. Here are 5 that should convince you that implementing a food-waste reduction strategy will not only be good for the planet, it will also improve your bottom line. We hope they'll have you chomping at the bit to get started with this work.
It will save you money. Lots of money.
It will massively reduce your business's carbon emissions.
It will help you attract customers, and customers that are willing to spend more too!
It will help you attract and retain staff.
It's a quick win when it comes to your sustainability drive.
1. It will save your business money. Lots of money.
In Ireland, the food service sector (including hotels and restaurants) wastes about 100,000 tonnes of food every year. That costs an estimated €270 million!
But how does that relate to your business? Perhaps this next stat will be easier to digest and process. According to SavourFood.ie, the value of food waste disposed of in a typical brown or food compost bin is €250. In other words, every time you put the food compost bin out, you are potentially throwing away €250. If you think about how many covers you'd have to serve in a restaurant, for example, to make €250 profit, putting a little time and effort into preventing food waste starts to make an awful lot of sense!
And that doesn't even take into account the 'true' cost of wasting food. These costs would cover everything from the fertiliser the farmer used fuel consumed in transit, to packaging and the energy used to cook it. The 'true' cost of food waste has been estimated at between €2,000 – €5,000 per tonne.
On top of this obvious waste of money, food waste has other ethical problems too. While a huge amount of food is wasted in Ireland every day, roughly 8% of Irish people are at risk of food poverty.
The solution to this ethical challenge and waste of money is to prevent food waste. To do this a business must first identify where and why food is being wasted, and then use this information to come up with specific solutions to prevent food waste being generated in the first place.
A great first step is to visit the SavourFood e-tool.
2. Reducing food waste will massively reduce your business's carbon emissions.
The other big benefit of preventing food waste and composting anything that can't be prevented is that it reduces the amount of CO2 going into the atmosphere.
But just how big a problem are the C02 emissions from food waste? Huge is the answer.
To put the problem in perspective, if food waste were a country, it would be the third largest emitter of greenhouse gases after China and the United States. In fact, its greenhouse gases represent approximately 11-13% of total worldwide emissions – which is four times more C0₂ than global aviation.
Food waste is putting the planet under wider pressures. Forests and other habitats are often cleared to grow produce that may never be eaten. The UN's Food and Agriculture Organisation has found that land the size of China is used to produce food which never even gets consumed.
So if you want to reduce your business's impact on the planet and your carbon emissions, reducing your food waste is a brilliant place to start.
3. Reducing food waste will help you attract customers, and customers that are willing to spend more too!
According to post-Covid research by AIB, 76% of all adults stated that sustainability is important for Ireland right now and 75% felt personally responsible for living sustainably. And living sustainably involves avoiding food waste, right?
A Nielsen consumer behaviour study that polled 30,000 consumers worldwide found that 66% of global consumers are willing to pay more for sustainable offerings and this rises to 73% of Millennials.  Corporate hospitality is increasingly looking for green criteria in purchasing.
Such is the demand from customers in this area that some restaurants and producers are now even including the carbon footprint of meals and products on their menus and packaging. And did you know that Waitrose supermarket in the UK now has an aisle specifically for more ethically produced products?
So if your business is providing a more sustainable offering and you tell customers about your efforts, you have a great opportunity to tap into this ever-more ethically conscious market which is willing to spend more to back up its beliefs.
4. Reducing your food waste will help you attract and retain staff.
It is becoming increasingly important for companies to measure and prove their commitments to sustainability, the environment and engagement with employees and local communities. And it's not just customers and consumers that care – its employees too. More and more research points to the fact that existing and prospective employees want to work for businesses with a caring workplace and that make a difference in the wider community.
According to a recent Amex study, 62% of Millennials want to be known for making a positive difference to the world, compared to 52% of Generation X. And 76% of future Millennial leaders think that businesses of the future will need to have a genuine purpose.
Developing robust sustainability policies and reducing your food waste are truly tangible ways to show that your business is serious about the local and global environment. And connecting with organisations that redistribute unused food also shows that you care about the fact that roughly 8% of Irish people are at risk of food poverty.
In an era where finding and retaining great staff is proving ever more challenging, this has never been more important.
Finding and retaining good staff isn't just about the smooth running of a business either. There are significant costs attached to it too. In fact, research says that every time a business replaces an employee, it costs 16% of annual salary (for low-paying jobs under €30K a year). Replacing a €10/hour employee costs €3,328. And it costs 20% of salary for midrange positions (€30K to €50K a year).
So it makes real sense to pay attention to anything that will attract and retain great people in your business.
5. Reducing your food waste provides a quick win when it comes to your sustainability drive.
Reducing food waste is a relatively easy way for most food-related businesses to reduce their carbon footprint and kickstart a sustainability drive.
One food waste reduction study for businesses found that the average benefit-cost ratio for food waste reduction was 7:1 over a three-year time frame.
It also found that within the first year of implementing a food waste-reduction program, 76% of the sites had recouped their investment and within two years of implementing a programme 89% of the sites had recouped their investment.
Key strategies for achieving food waste reduction were to measure the food waste, engage staff, reduce food overproduction, rethink inventory and purchasing practices, and repurpose excess food.