Five things to forage in May
Santina Kennedy
Fri 07th May 2021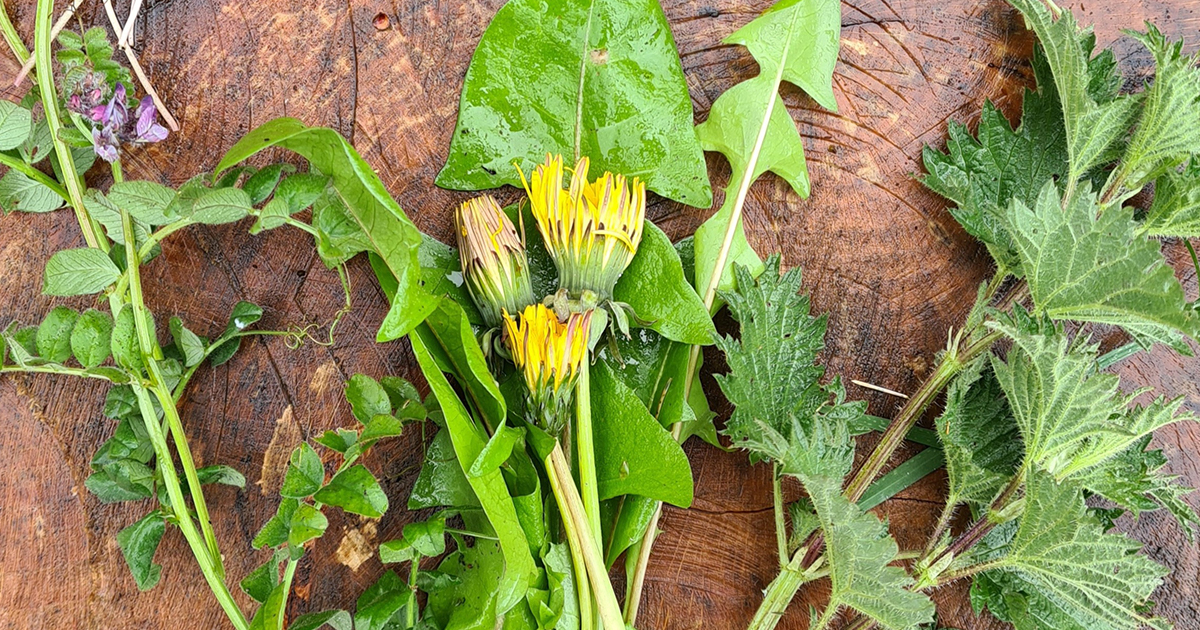 This month, the easing of Covid-19 restrictions means we can enjoy all of our beautiful county once again. May in Wicklow sees nature really bursting into life with hedgerows and forest full of delicious things to forage!
Our foragers will provide tours once again and teach us about the wild and delicious 'food for free' to be found in Wicklow. Last month we reminded ourselves of the tours provided by Geraldine Kavanagh at Wicklow Wild Foods and Courtney Tyler of Hips and Haws Wildcrafts.
If you are planning on a mushroom hunt in Wicklow, then the best advice comes from Bill O'Dea of Mushroom Hunt. He is a passionate Irish Mycophagist who has been running mushroom hunts in Ireland and abroad since 1996.
Paul Smith runs Edible Education, offering foraging tours for families and children. What better way to get children on a healthy eating path than out in the fresh air on a wild food adventure!
We have suggestions for Five things to forage in May. As always, if you are uncertain about the safety of wild food, we advise that you always consult an expert such as our members listed above. Then go out and choose something wild and wonderful for dinner.
Vetch – Delicious in salad – it tastes like fresh garden peas!
Primrose – A delicate colour and flavour, it makes a lovely salad addition or cake decoration!
Dandelion – The leaves and flowers are edible – delicious leaves in salad, and the flowers make a colourful addition, but the whole plant is highly nutritious.
Nettles – Traditionally, in Ireland, a nettle soup was part of the diet in May. It is full of iron. It also makes a delicious pesto. Pick the young leaves!
Violet – This pretty flower is a wonderful addition to a salad, a colourful garnish, and a beautiful addition to cocktails. Why not try freezing it into ice cubes for attractive summer drinks?
Paul Smith of Edible Education advises us not to overharvest when we find a plant we want to forage. He says, "We all have many lessons to learn from nature; never take more than you need."
For further details, check out our food and drinks experiences section here, where you will find details of our forager members. They will give detailed advice for choosing and using food for free.
Always get advice from a foraging expert before making wildflower recipes. There are lots of foragers offering tours who are part of the Wicklow Naturally family. For more information, visit
Read more in our foraging series:
Photos courtesy of @santinas_irish_food_tales.