It's Raspberry season…
Wicklow Naturally
Thu 29th July 2021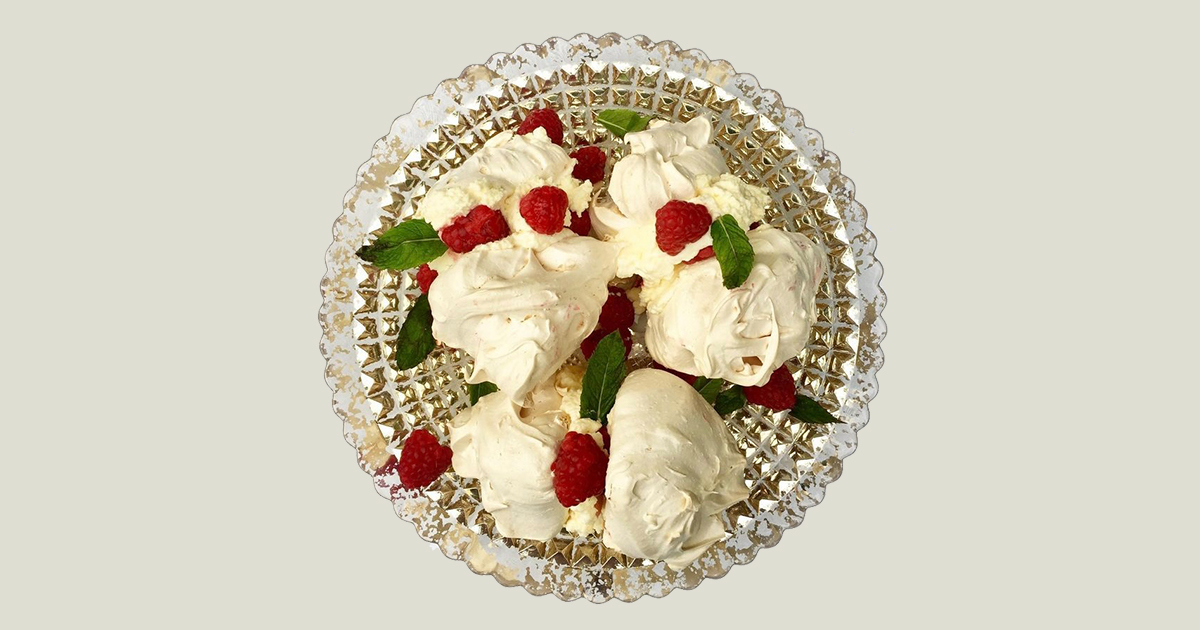 It's raspberry season, and at this time of the year, there's nothing quite like eating fresh summer berries.
There is a saying in the Irish language, 'An rud is annamh is iontach: What's seldom is wonderful! So although the raspberry season is short, each year, the first taste of our summer berries is always fantastic!
We are so lucky to have Conroy's Wicklow raspberries here in the Garden of Ireland. So for only a few weeks every year, we can have the unique taste of juicy local freshly picked raspberries. Delicious straight from the punnet – We also have a few recipe suggestions for these wonderful raspberries!
How about some meringues with raspberries for a delicious summer dessert?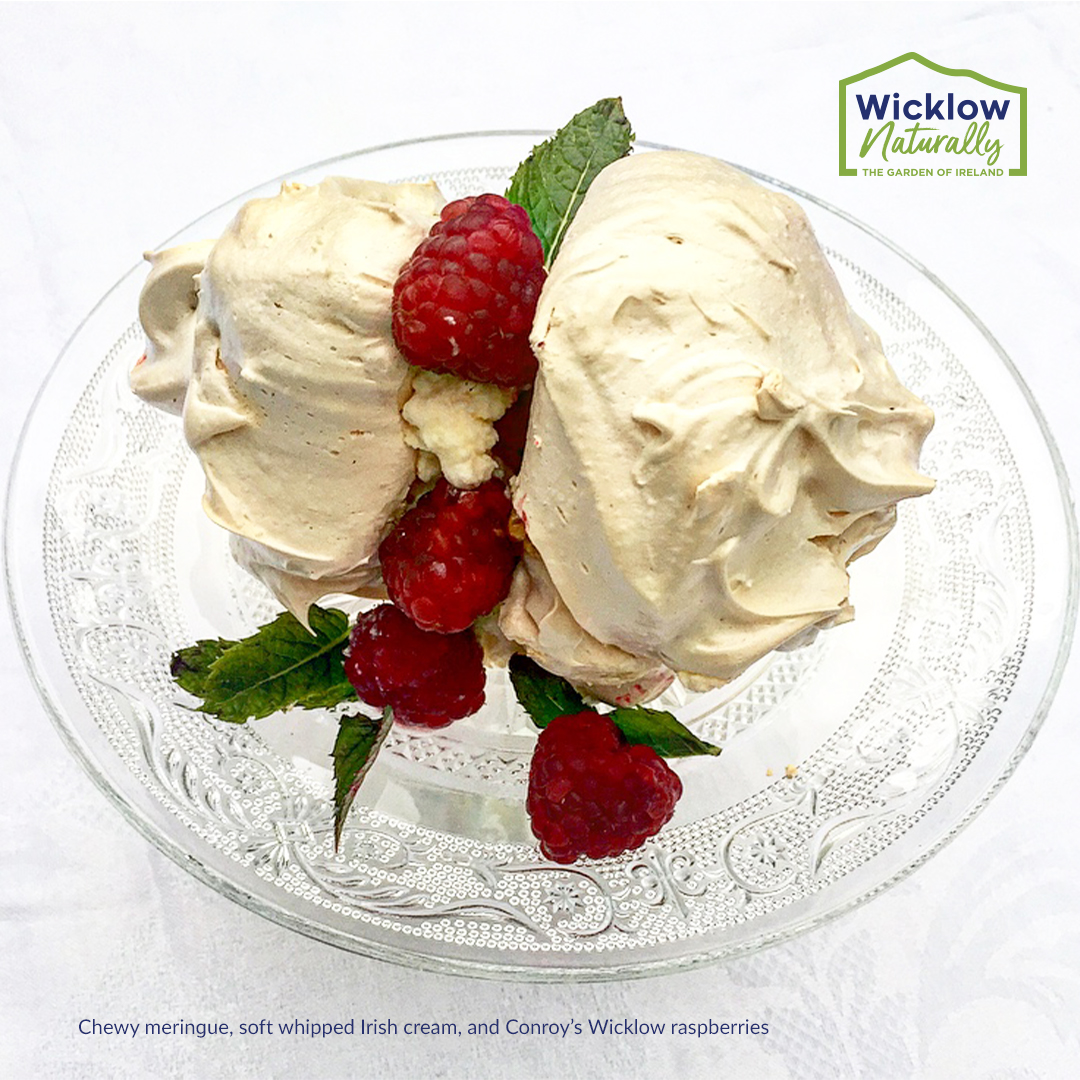 Here's the recipe:
Meringues
An effortless dessert that shows off the raspberry's vibrant colour is meringues filled with raspberries and cream. The tart berries and the sweet meringue make a classic summer combination.
Ingredients:
Method:
For this simple meringue mix, put four egg whites in a spotlessly clean bowl and turn on the whisk to slightly break up the egg whites. Then add 8oz of sugar and whisk on a high speed until the mixture holds stiff peaks.  Pipe or spoon onto some parchment paper and bake for 45 minutes at 150'C. Allow cooling.
Whip cream thickly and fill the meringues with cream and raspberries. Arrange on a serving plate and scatter over some more raspberries and decorate with some mint leaves.
Or what about some raspberry jam? When made with freshly picked raspberries, it's a perfect way to capture the flavour of Wicklow summer to enjoy throughout the year. Here's a recipe:
Raspberry Jam
Raspberry jam is one of the most popular homemade jams, not only for its rich colour and delicious flavour but because it is a straightforward jam to make! Raspberries are high in pectin, which is a natural setting agent.
Ingredients:
450 g raspberries
450 g sugar
3 x sterilised 300 ml jars and lids
Method:
Heat the raspberries and sugar together in a large wide saucepan over a low heat until the sugar starts to dissolve. When the sugar has dissolved, bring the mixture to a boil until it is rapidly boiling and large bubbles form.
Cook for 3-5 minutes until jam reaches its setting point. This can be tested by spooning some of the mixture onto a chilled saucer. Leave to cool slightly and push the surface with a finger. If it wrinkles, it is ready to set. If not, it needs another few minutes of boiling.
When the jam is ready, allow it to cool and pour into the sterilised jars. Seal with a lid. The jam is delicious on toast or as a filling for a Victoria Sponge cake, but of course, the best way to enjoy raspberry jam is on a scone. Whether to put jam or cream on first is the only decision!
Or how about a lovely cocktail made with raspberries? Here's a very easy summer refresher using ingredients from 3 of our producers, Glendalough Gin, Wicklow Way Wines and of course, Conroy's Raspberries!
Raspberry and Rose Refresher!
To make:
Muddle some raspberries in a cocktail shaker. Add ice, 30 ml of Glendalough Rose Gin, 20 ml of Móinéir Raspberry Wine and shake. Pour over fresh ice in a large gin goblet and top up with soda. Garnish with fresh raspberries. Sláinte!
To learn more about Conroy's Raspberries here.