Blas na hÉireann 2023 finalists & winners celebrated in Dingle, with 12 producers winning from County Wicklow including Best Artisan Producer
Wicklow Naturally
Mon 02nd October 2023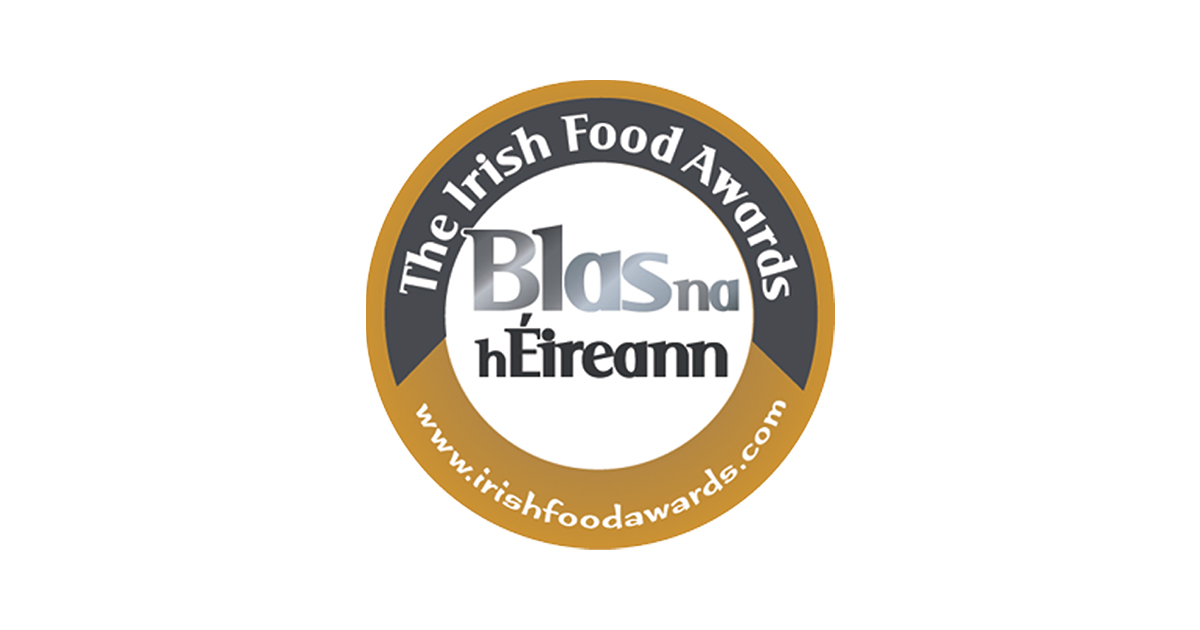 All roads led to Dingle for Blas na hÉireann 2023, the Irish food awards, with the three-day celebration of the best of Irish food and drink taking place from Thursday 28th to Saturday 30th September.
The winners from Co. Wicklow are Avoca Ireland, Brady's Coffee Company, Clare Anne Taylor Couture Cakes, Coconut & Moo Moo, Gino's Gelato, Pilgrims Foods, The Butler's Pantry, The Happy Pear, Wicklow Farmhouse Cheese Ltd, Wicklow Way Wines and this year's Best Artisan Producer and Best in County, Miena's Nougat.
Blas na hÉireann 2023 saw the return of the Blas Village and Eat Ireland in a Day tent where the 2023 finalists got the opportunity to showcase their products, engage with customers and meet key industry buyers.
Speaking as the winners were announced, Blas na hÉireann Chairperson, Artie Clifford said, "We are thrilled to see such deserving winners and finalists again this year at Blas na hÉireann 2023. Looking back on 16 years of Blas, it's fantastic to see the standard of food and drink in Ireland go from strength to strength year on year. It's a real privilege for myself and the whole Blas family to bring these products, and the amazing producers who make them, to a much wider audience."
"After ten years dedicating my career to something I am so passionate about, it is an honour to be awarded Best Artisan Producer at the 2023 Blas na hÉireann awards." said Miena, founder of Miena's. "This really is something I wake up and feel driven by every morning. When we come up with a new recipe that tastes delicious and people enjoy, that's what gives me a kick and keeps me going. We have just been awarded our Origin Green Gold Membership for 2023 after achieving our five-year sustainability plan so to have this on top just makes it all the more worthwhile. I want to thank Artie and his amazing team, the impact of these awards is huge and has been so beneficial to my company, I can't thank them enough."
Now in its 16th year, Blas na hÉireann saw the highest number of entries with almost 3,000 products and many new producers entering the awards for the first time. Products from every county in Ireland were entered to win bronze, silver or gold awards in over 150 food and drink categories, as well as key awards like Supreme Champion and Best Artisan Producer. As the competition ramps up year on year, securing that Blas badge is a huge achievement and means those producers who are short-listed as finalists and the final winners really are the crème de la crème of Irish food and drink. 
Congratulations to all the winners particularly our members from all of us at Wicklow Naturally.
About Blas na hÉireann, the Irish Food Awards
Blas na hÉireann, the Irish Food Awards, are the largest food awards on the island, open to all 32 counties. Judging took place during June and July and awards were announced on 29th September. Read more here.